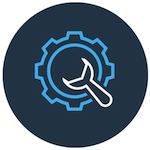 Engineering Exam Calendar 2022 – List of B.Tech and M.Tech Entrance Exams
In India, engineering has always been the most liked career among science students. Whether it's electrical, mechanical, chemical, civil, or any other subject, it has been considered as the best sought-after career choice by the students and their parents. From the past few years, the course's popularity has increased even more. To screen and shortlist the proficient candidates for top-notch institutes, Engineering Entrance Exams 2021-22 will be conducted at different levels including national, state as well as university levels. By clearing these Engineering Entrance Exams, one should be eligible to take admissions in several reputed engineering colleges and can easily study any engineering branch of their choice.
In the wake of COVID-19, students and the education sector suffered a lot, hence all the competitive entrance exams were delayed in 2020 and 2021. However, it is expected that in the year 2022, all exams will be conducted timely. This article provides a detailed description of some of the top engineering entrance exams and helps you to understand when the exam will be conducted in 2022.
If we talk about convenience, every time an exam calendar comes in a handy way for students who want to take an exam of any kind. Rather than searching for reliable exam dates on various sites and wasting time on unreliable portals, comparing the same examination date through an exam calendar is always a better option. Hence to solve this issue, we have come up with an Engineering Exam Calendar 2022 of the undergraduate and postgraduate courses that will help all the aspiring candidates find all the days and dates of important engineering exams in one place.
The Engineering Exam Calendar 2021-22 will help students to become more aware of other examinations available than the ones that they are planning to take already. Through the calendar, they will get all the latest updates, important exam dates, and plan their schedule so that there are no multiple exams classes with each other. But before checking the exam calendar, have a look at the eligibility section required to be fulfilled by the students for getting admission to engineering colleges.
Eligibility Criteria for Engineering Entrance Exams 2022
To appear for the Engineering Entrance Exams 2022, the candidates will have to satisfy certain eligibility criteria. The candidates are advised to check and ensure their eligibility for the engineering entrance exams before applying for the same.
B. Tech Eligibility Criteria –
The B.Tech eligibility criteria is the same across the country, and the basic qualification required to join B. Tech course in India is as follows –
For pursuing any B. Tech course, one must pass Class 12 in Science stream. The students must have Chemistry, Mathematics, and Physics as the subjects in their +2 exams. Students who have studied only these subjects in Class 12 are treated eligible for B.Tech admission.
In addition, students must score at least 50 per cent of marks in Class 12 to be eligible for B.Tech admission in engineering colleges across the country. However, students belonging to reserved categories such as SC/ ST will have a relaxation of up to 5% in the minimum qualifying marks.
For some of the engineering streams like Biomedical Engineering, students must have studied Biology as one of the subjects in Class 12.
The Lateral Entry B.Tech Admission Process and Eligibility Criteria is completely different from four-year B.Tech eligibility criteria.
M.Tech Eligibility Criteria –
The basic eligibility requirement for admission to the M.Tech programme is:
Candidates who have completed their B.Tech. degree and have a valid score in GATE 2022 are eligible for the M.Tech degree course.
Candidates who have completed a 5-year program in Science or Applied Sciences resulting in the award of a Master of Science degree are also eligible for the Master of Engineering course.
Admission is based on rank obtained in the entrance test conducted for M.Tech.
Please note that the M.Tech eligibility criteria would vary from institute to institute.
---
Engineering Exam Calendar 2022
An engineering calendar for the current and upcoming year is very important for aspiring candidates as it can give them an overview of the important events related to the engineering entrance exam. The Engineering Calendar 2022 will give the candidates information about the schedule of the engineering entrance exam, such as application release date, exam date, and result date of certain top engineering entrance exams.
Candidates can use the calendar given below to know important exam dates and also read more about a particular exam, its exam notification, and much more.
B. Tech Entrance Exam

Exam Name

Application Process

Exam Date

Result Date

To be announced

February 2022

March 2022

April 2022

May 2022

February 2022

April 2022

May 2022

June 2022

June 2022 (First week)

Third week of June 2022

1st week of July 2022

2nd week of July 2022

3rd week of July 2022

3rd week of July 2022

1st week of May 2022

2nd week of May 2022

3rd week of May 2022

AEEE 2022

1st week of February 2022

Third week of April and Third week of June 2022

June 2022

1st week of December 2021

15th to 31st January 2022

5th February 2022

CG PET 2022

1st week of May 2022

3rd week of June 2022

1st week of July 2022

30th November 2021

3rd week of June 2022

Last week of June 2022

1st November 2021

May 2022

June 2022

16th November 2021

8th and 9th January 2022

23rd and 24th April 2022

25th and 26th June 2022

To be announced

25th August 2021

13th February 2022

22nd March 2022

Manipal Entrance Exam 2022

2nd week of December 2021

3rd week of April 2022 (Phase-I)

2nd week of June 2022 (Phase-II)

3rd week of June 2022

4th April 2022 (last date)

11th to 15th April 2022

20th April 2022

To be announced

3rd to 4th week of June 2022

Last week of June 2022

27th December 2021

To be announced

To be announced

20th September 2021

2nd week of June 2022

3rd week of June 2022

15th December 2021

13th March 2021

To be announced

24th December 2021

23rd April 2022

To be announced

3rd week of February 2022

Last week of June 2022

Last week of July 2022
Scroll left or right to view full table
1st week of May 2022

1st week of July 2022

3rd week of July 2022

1st week of April 2022

Last week of June 2022

3rd week of July 2022

4th week of March 2022

4th week of July 2022

2nd week of August 2022

2nd week of March 2022

3rd week of June 2022

4th week of June 2022

22nd March 2022

16th July 2022

22nd July 2022

2nd week of April 2022

3rd to 4th week of June 2022

1st week of July 2022

March 2022

September 2022

September 2022

1st week of May 2022

4th week of June 2022

1st week of July 2022

May 2022

2nd to 3rd week of July 2022

1st week of September 2022

3rd week of March 2022

2nd week of June 2022

4th week of June 2022

4th week of March 2022

1st to 2nd week of July 2022

July/ August 202

SAT INDIA 2022

11 February 2022 (last date)

12th March 2022

25th March 2022

TS ECET 2022

4th week of March 2022

1st week of July 2022

4th week of July 2022

1st week of May 2022

3rd week of June 2022

4th week of June 2022

1st week of May 2022

2nd week of July 2022

4th week of July 2022

Last week of May 2022

Last week of June 2022

Last week of July 2022

1st week of May 2022

Not Applicable

4th week of June 2022

Last week of April 2022

1st week of June 2022

2nd week of June 2022

2nd week of December 2021

3rd week of April 2022 (Phase-I)

2nd week of June 2022 (Phase-II)

3rd week of June 2022

1st week of May 2022

2nd week of July 2022

3rd week of July 2022

1st week of May 2022

4th week of June 2022

2nd week of July 2022

3rd week of March 2022

3rd week of May 2022

3rd week of June 2022

5th April 2022

23rd June 2022

22nd July 2022

1st week of May 2022

4th week of June 2022

2nd week of July 2022

1st week of May 2022

Last week of June 2022

1st week of July 2022

HITSEEE 2022

2nd week of January 2022

Last week of June 2022

July 2022

BEEE 2022

To be announced

To be announced

To be announced

SUAT 2022

January 2022

3rd week of April 2022

2nd week of June 2022

1st week of December 2021

2nd to last week of April 2022

1st week of May 2022

3rd week of April 2022

Last week of August 2022

1st week of September 2022

NERIST 2022

11th February 2022

September 2022

September 2022

OUAT 2022

1st week of August 2022

Last week of September 2022

To be announced

To be announced

To be announced

To be announced

KRLMPCA CET 2022

7th July 2022

19th September 2022

30th September 2022

AP POLYCET 2022

1st week of May 2022

1st week of July 2022

2nd week of July 2022

TBJEE 2022

1st week of April 2022

4th week of June 2022

3rd week of July 2022

March 2022

April 2022

April 2022

HPCET 2022

2nd week of March 2022

2nd week of May 2022

4th week of May 2022

17th June 2022

23rd September 2022

October 2022

CG PET 2022

1st week of May 2022

3rd week of June 2022

1st week of July 2022

1st week of May 2022

3rd week of June 2022

4th week of June 2022

Chhattisgarh Pre Engineering (CG PET) Test 2022

1st week of May 2022

3rd week of June 2022

1st week of July 2022

18th February 2022

10th to 13th July 2022

27th July 2022

2nd week of April 2022

3rd week of April 2022

To be notified

21st January 2022

20th and 21st February 2022

6th April 2022

17th May 2022

29th May 2022

20th June 2022

Andhra University Engineering Entrance test 2022 (AUEET)

19th July 2022

29th August 2022

1st September 2022

2nd week of January 2022

1st week of August 2022

3rd week of August 2022

M. Tech Entrance Exam

2nd September 2021

5th, 6th, 12th, and 13th February 2022

17th March 2022

SRMGEET 2022

November 2021

April 2022

May 2022

1st week of May 2022

1st week of July 2022

2nd week of July 2022

2nd week of March 2022

4th week of June 2022

1st week of July 2022

VITMEE 2022

1st week of March 2022

1st week of June 2022

2nd week of June 2022

3rd week of May 2022

1st week of July 2022

3rd week of August 2022

REAP 2022

2nd week of May 2022

Not applicable

3rd week of July 2022 (1st counselling list)

APIIT NAT 2022

1st March 2022

23rd June 2022

30th July 2022
Scroll left or right to view full table