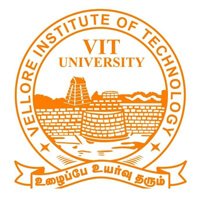 VITEEE 2022: Exam Dates(Out), Application Form, Eligibility, Pattern & Syllabus
To filter out students of the highest caliber, the Institute conducts the Vellore Institute of Technology Engineering Entrance Examination for admission to UG, PG, and research programmes. This year, too, the exam will be conducted for 5,000 B.Tech seats. Students clearing VITEEE 2022 will get an opportunity to study at VIT campuses. VITEEE scores will be accepted at VIT Vellore, VIT Chennai, VIT Bhopal, and VIT Amaravati campuses. Vellore Institute of Technology (VIT) University, Tamil Nadu has emerged as one of the finest institutions in the field of technology in India.
What is VITEEE Exam?
VITEEE Exam is conducted by the Vellore Institute of Technology every year to grant admission for undergraduate engineering courses (BTech) of participating institutes. Every year, VITEEE is held to enroll students for various undergraduate courses. Read the full article to know more about the important dates, application process, slot booking, counselling and more of VITEEE 2022.
Around two Lakh students apply for VITEEE every year. Candidates who submit their application form before the last date will only be allowed for admission to the university and its different campuses. Candidates can fill out the VITEEE application form online as well as offline. The number of seats and the mode of selection will be purely at the discretion of the Management.
VITEEE 2022 Latest Notification –
The Exam dates are now released, the exams will be held between 17th June 2022 and 25th June 2022.
The Vellore Institute of Technology has released the application form for VITEEE 2022 on 2nd December 2021.
The last date for application submission is 31st March 2022 but is now extended till 30th May 2022.
For admission to all the courses offered by different campuses of the institute, VITEEE 2022 counselling will be conducted by the VIT University in offline mode and seats will be allotted to candidates as per the ranks obtained by candidates in VITEEE 2022, preferences by candidates, and availability of seats.
VITEEE 2022 Overview:
| | |
| --- | --- |
| Name of Exam | Vellore Institute of Technology Engineering Entrance Examination |
| Popularly Known | VITEEE |
| Exam-conducting Body | Vellore Institute of Technology (VIT) |
| Purpose of Exam | Admission to UG, PG and Research Programmes for 5,00 seats |
| Exam Type | National-level |
| Exam Mode | CBT |
| Language | English |
| Duration | 150 minutes |
| Question Pattern | MCQs |
| Applications Submitted Every Year | More than 2 lakhs |
| Official Website | http://www.vit.ac.in/ |
| Colleges accepting VITEEE Score | VIT, Vellore Campus, VIT Bhopal, VIT, Chennai Campus, VIT Amaravati |
| Exam Commences | 17th June 2022 - 25th June 2022 |
Scroll left or right to view full table
VITEEE Exam 2022 Important Dates
VITEEE 2022 Exam Events

Important Dates

Availability of application form

2nd December 2021

Closing date to submit form

31st March 2022

30th April 2022 (Extended)

30th May 2022 (Extended)

Slot booking starts

April 2022 (Tentative)

When to download admit card

April 2022 (Tentative)

VITEEE 2022 exam date

17th June - 25th June 2022

Result announcement

To be announced

Counselling commencement

Second week of May 2022 (Tentative)
Scroll left or right to view full table
VITEEE 2022 Exam Schedule
The VIT Engineering Entrance Examination (VITEEE) 2022 will be conducted in 3 shifts a day. The overall duration of each paper is 2.5 hours.
VITEEE 2022 Sessions

Session I

9.00 am to 11.30 am

Session II

12.30 pm to 3.00 pm

Session III

4.00 pm to 6.30 pm
Scroll left or right to view full table
VITEEE Exam 2022 - Courses Offered
BTech Courses offered
Aerospace Engineering
Biotechnology
Bioengineering
Chemical Engineering
Civil Engineering
Computer Science and Engineering
Computer Science and Engineering with specialization in Bioinformatics
Computer Science and Engineering with specialization in Information Security
Computer Science and Engineering and Business systems (in collaboration with TCS)
Computer Science and Engineering with specialization in Data Science
Computer Science and Engineering with specialization in the Internet of Things
Computer Science and Engineering with specialization in Data Analytics
Computer Science and Engineering with specialization in Networking & Security
Computer Science and Engineering with specialization in AI and Machine Learning
Computer Science and Engineering with specialization in Cyber-Physical Systems
Computer Science and Engineering with specialization in Artificial Intelligence
Computer Science and Engineering with specialization in Gaming Technology
Computer Science and Engineering with specialization in Cybersecurity & Digital Forensics
Electrical and Electronics Engineering
Electronics and Communication Engineering
Electronics and Communication with a specialization in Biomedical Engineering
Electronics and Communication Engineering with specialization in Embedded Systems
Electronics and Communication Engineering with specialization in VLSI
Electronics and Instrumentation Engineering
Electronics and Computer Engineering
Fashion Technology
Information Technology
Mechanical with specialization in Automotive Engineering
Mechanical Engineering
Production and Industrial Engineering
B.Des. Course offered
VITEEE Exam 2022 Pattern & Syllabus
The CBT mode VITEEE Entrance Exam 2022 will have 125 objective type questions, which must be completed within 2.30 hours. The language of the questions will be English and there will be no negative marking scheme.
| | |
| --- | --- |
| About VITEEE 2022 | VITEEE 2022 Details |
| Type of question | Objective type |
| Total number of questions | 125 |
| Duration of exam | 2hours and 30 minutes. |
| Number of sessions | 3 sessions |
| Marking scheme | 1 mark for each question |
| Negative marking scheme | No marks deduction for wrong answers |
| Mode of exam | Computer-based |
Scroll left or right to view full table
Marking and Question Distribution
The number of questions (section-wise) in the VITEEE question paper is mentioned below along with the respective marks:
| | | |
| --- | --- | --- |
| Sections | No. of questions | Marks |
| Physics | 35 | 35 |
| Chemistry | 35 | 35 |
| Math/Biology | 40 | 40 |
| English | 5 | 5 |
| Aptitude | 10 | 10 |
| Total | 125 | 125 |
Scroll left or right to view full table
To know about the marking scheme and question distribution, candidates must refer to the VITEEE question papers for previous years.
VITEEE Syllabus
The VITEEE syllabus is released by the Vellore Institute of Technology (VIT). As mentioned above the VITEEE question paper comprises of four sections. The syllabus for all sections is as under:
Physics - Properties of Matter, Dual Nature of Radiation and Atomic Physics, Law of Motion & Work, Energy and Power, Current Electricity, Optics, Electro-Statics, Current, Electromagnetic Induction and Alternating, Magnetic Effects of Electric Current, Semiconductor Devices and their Applications, Nuclear Physics.
Chemistry - Atomic Structure, Isomerism in Organic Compounds, Carboxylic Acids and their Derivatives, Carbonyl Compounds, p block elements, d and f - block elements, Coordination Chemistry and Solid State Chemistry, Electro-chemistry, Alcohols and Ethers, Organic Nitrogen Compounds and Biomolecules, Thermodynamics, Chemical Equilibrium, and Chemical Kinetics.
Biology - Human Health and Diseases, Taxonomy, Biotechnology and its Applications, Plant Physiology, Human Physiology, Biochemistry, Genetics and Evolution, Reproduction, Cell and Molecular Biology, Biodiversity, Ecology and Environment.
Mathematics - Differential Equations, Vector Algebra, Probability Distributions, Integral Calculus and its Applications, Analytical Geometry of Two Dimensions, Trigonometry and Complex Numbers, Differential Calculus, Discrete Mathematics, Analytical Geometry of Three Dimensions, Matrices and their Applications.
English - English Grammar, Reading Comprehension (Short Passage or Line of Poems), Grammar.
VITEEE Exam 2022 Eligibility
Nationality
Indian citizens, NRI (Non-Resident Indian), PIO and OCI holders are eligible to submit the application form.
OCI/PIO candidates need to produce the certificate of schools located in India (in the previous 2 years).
Educational Qualifications
The concerned persons should have completed Class 12th either from the Central Board of Secondary Education (CBSE), State Board and The Council for Indian School Certificate Examination.
Or, they have completed the Intermediate or 2-year pre-university exam from a recognised university/board.
Or, should have completed the GCE (General Certificate Education) exam (Sri Lanka/London/Cambridge) at Advanced-A level
Or, must have passed HSCE from Cambridge University
Note: Candidates applying for VITEEE 2022 should have either passed or will be appearing in any one of the above-mentioned exams in 2022.
Minimum Marks Required
The candidates need to score minimum aggregate marks of 60% in the PCM subjects in the qualifying exam. The reserved candidates and the North-eastern candidates are required to have scored a minimum aggregate of 50% marks in the prescribed subjects.
Age Limit
The applicants must be 17 years old (minimum).
They should have been born on or after 1st July 2000.
The DOB recorded in the SSC/High School Certificate will be considered valid.
VITEEE Exam 2022 Application Process
The online VITEEE 2022 application forms are available on the official website from 2nd December 2021 onwards. The VITEEE Application form 2022 can be availed both online as well as offline. The candidates wishing to fill their application form online should visit the official VIT website. And those candidates who want to fill their Application form offline can obtain the hard copies through the Post Offices, specified on the VIT official website.
How to Apply for VITEEE 2022 Online?
Candidates can either download the offline VITEEE application form 2022 or apply it online via the official website of VIT University.
Visit the official website of VIT, i.e.

www.vit.ac.in

.
Click on the 'VITEEE 2022 exam application' option.
It is a 3-stage process - Registration, Filling Application Form and Pay Application Fee.
Get registered by providing basic details like name, email id, mobile number and address.
Upon registration, the login credentials (login ID and password) will be sent on the registered e-mail of the applicant.
Access the application form by entering the login credentials.
Fill all the requisite details like educational qualification, certificates, age, name, address, parent's details, etc.
Upload the scanned copies of his/ her Photograph and Signature in the required sizes.
Pay the application fee (₹ 1150/-) through net banking, credit card and debit card.
How to Apply for VITEEE 2022 Offline?
Candidates filling their application form offline should get the same from the specified Post Office.
Pay the application fee through the Demand Draft drawn in favour of the specified authority.
Fill all the required columns and submit them before the last date of the application submission to the following address -
Admission Officer, VIT University,


Vellore – 632014, Tamil Nadu, India.

VITEEE 2022 Application Fee
While filling the online VITEEE 2022 application form, candidates need to pay the application fee as per their eligible category.
| | |
| --- | --- |
| Application Mode | Application Fee |
| Online Application Fees | ₹ 1150 |
| Offline Application Fees | ₹ 1200 + 50 (DD) |
| For NRI Applicants | US $50 |
Scroll left or right to view full table
How to check the VITEEE Application Status?
After the registration process of the VITEEE exam is over, VIT University will open a window where candidates can check the status of their VITEEE application form 2022. Take a look at how you can check the VITEEE application status 2022.
Visit the official website of VIT University
Navigate to the 'VITEEE 2022 Application Status' link
Fill in your VITEEE 2022 application number and verification code displayed on the screen
Click on the Submit button
The status of the application form will be displayed.
VITEEE Exam 2022 Other Details
VITEEE 2022 Slot Booking
The candidates are required to book an examination slot for them to appear in the VITEEE 2022 computer-based exam.
The exam slots are assigned to candidates on a first come first serve basis.
For the 2022 session, the slot booking will be held tentatively in the month of April.
It is important to note that it is mandatory to book an examination slot, without which the candidates will not be able to take the exam.
To book the slot, login and provide important details such as the application number and password.
VIT opens an Online Test Booking System (OTBS) for the slot booking process.
Check out the below steps to book the slot for VITEEE –
Log in to your account using your application number and password
Confirm the test centre, select time and date as per the availability
If booked, no candidate can change the slot under any circumstances
If fails to book within the given time, the Authority will book the slot on behalf of the candidates – based on the information provided by them in the application form. The candidates will have no other choice but abide by the decision.
Admit card will be issued after the slot booking is done.
VITEEE Best Books To Buy
You can refer to the below-mentioned books for VITEEE 2022 exam preparations:
VITEEE Admit Card 2022
VITEEE Admit Card 2022 will be released by the VIT University tentatively in the first week of April. After booking the examination slots, candidates can download the VITEEE admit cards online using the application number and password. Check for these details on the VITEEE 2022 hall tickets – admit card number, test date and time, address, the photo of the candidate, etc. Candidates who have registered valid email IDs will receive the call letter right in their inbox. They should carry a printed copy of the admit card and identity proof on the day of the examination.
To download the admit card of VITEEE 2022, candidates will need their application form number and Online Test Booking password. Students will also receive the exam e-admit cards on their registered mail IDs which will comprise important details of eligible aspirants. Candidates will not be allowed to attend the test, without the following documents. Candidate should report to the selected test center with:
e-Admit card
Photocopy of the application form and any one of the following for photo identification:

School or college Photo ID card
Twelfth Standard board exam hall ticket (or) admit card bearing photo
Aadhar Card
Passport
Driving License
Voter ID card
IT Pan Card
How to download VITEEE admit card?
Aspirants can download VITEEE admit cards by following the steps given below:
Visit the official website of VITEEE 2022
Navigate to the 'Download VITEEE 2022 admit card'.
Enter your VITEEE 2022 application number
Enter your password and click on the 'Login' button.
VITEEE 2022 admit card will be displayed on the screen once you login
Take a printout of the same and keep it safe.
VITEEE Answer Key 2022
The Institute will not release the official VITEEE 2022 answer keys. However, students can check for the unofficial answer key by unofficial sources to get an idea about their score on the test.
VITEEE Rank Predictor 2022
Use the rank predictor tool by Exams Planner to predict the probable rank. It will help you predict the college that might consider your scores for admission.
VITEEE Result 2022
The candidates can check their results on the official website of the Vellore Institute of Technology. There is also a provision of SMS service through which they will be alerted about the result on their registered mobile. The steps to check the VITEEE result 2022 are –
Visit - http://www.vit.ac.in
Click on 'VITEEE 2022 Result'
Use VITEEE application number 2022 and DOB to log in
There you go!
Note: The admission for this session will be conducted according to a candidate's score in Physics, Chemistry, and Mathematics/ Biology in the 10+2 or Pre-University Examination. A merit list of all the selected candidates will be prepared by the university who will be eligible for the process of counselling and seat allotment.
VITEEE result includes candidates' names, application number, gender, scores obtained in class 12 and All India Rank (AIR). Exam qualifiers will also receive an official mail about their results. Based on the ranks secured in the exam, candidates will be called for counselling.
VITEEE Cut-off 2022 -
The VITEEE 2022 cutoff is likely to be available soon after the VITEEE Counselling 2022 will be over. It is to be noted here that the university will NOT announce any cut-off marks for any course. The closing rank for any engineering stream will be considered as the cutoff for the VITEEE 2022. The university will assign the percentile rank to candidates based on their performance in the exam. The university will use the equating methodology to predict the candidates' rank. Following are the determining factors for VITEEE cutoff:
Number of candidates who appeared in the exam
Number of candidates qualified in the exam
Highest marks obtained by any candidate
The difficulty level of the exam
Availability of seats
VITEEE Counselling Process
To participate in the counselling procedure students are required to log in using their login credentials which have been mailed to the students on their registered email ID. After logging, students are required to read through the instructions and enter the choices in the fields provided. The process of choice filling and locking will be provided to the students according to the schedule given. Students are also required to submit a registration fee of ₹ 5000/-Students are required to fill and submit the choices in two days following which the seat allotment will be announced for each round.
Candidates have to select the campus and branch of their choice during the registration for the counselling. After registration, authorities will verify candidates, documents. After the verification is done, the candidates will be allotted seats according to their rank, preference and availability of seats. Candidates who will be allotted seats have to upload their photograph/fingerprint/digital signature. Every candidate must ensure that they bring relevant documents and a demand draft for ₹ 50,000 drawn in favour of VIT University, payable at Vellore to participate in the counselling process for VITEEE 2022.
VITEEE Exam Frequently Asked Questions
The VITEEE 2022 exam dates are announced. The exam will be held between 17th June 2022 and 25th June 2022.
It has three sections with a total of 125 questions. The duration of the exam is 2 hours and 30 minutes.
For each correct answer, one mark is given.
There is no scheme for negative marking in the exam.
Yes, NRI/OCI candidates are eligible to appear for the exam.
A candidate should be at least 17 years old at the time of admission.
It is a computer-based exam.
Not necessarily. VITEEE 2022 will be conducted in 124 cities in the country. Check the 'Information Brochure' on the official website to see the list of cities that would organize the test.
Not at all. Slots once booked cannot be modified or altered under any circumstances.
An All India Rank list is prepared by VIT on the basis of the marks scored by the candidates.
The allocation of seat and campus is done during the VITEEE counselling process. On the basis of their marks and ranks and the availability of seats, a candidate is given choice either at the VIT Vellore campus or at the VIT Chennai campus.