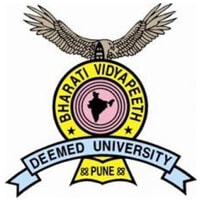 Bhartiya Vidya Peeth is a deemed University. It has many higher educational institutions within its fold. It conducts BVP-CET (Bhartiya Vidya Peeth Common Entrance Test) for various Undergraduate and Postgraduate courses every year. Some of the popular entrance tests conducted by the BVP CET are Engineering, Management, Biotechnology, etc.
Read this article to know more about the BVP CET 2018 exam-
Some of the popular Undergraduate courses for which BVP CET 2018 exam will be conducted as follows-
BVP CET engineering
BVP CET B Pharma or Pharma d
BVP CET B.Sc nursing
BVP CET LLB BA
BVP CET LLB BBA
BVP CET LLB BUMAT
BVP CET BBA or BCA
BVP CET B Pharma 2nd year
BVP CET BSc biotechnology
BVP CET B optometry
BVP CET Hotel management.
Some of the popular PG (Postgraduate Courses) for which BVP CET 2018 exam is conducted are as follows -
BVP CET B-CAT
BVP CET MCA
BVP CET B-MAT
BVP CET MBA
BVP CET PG Dental
BVP CET MD Homoeopathy
BVP CET MD or MS or Diploma A Y U P E T
BVP CET M.Sc Biotechnology
BVP CET M. Sc Biotechnology
BVP CET M.Sc Bioinformatics
BVP CET M. Tech
BVP CET MSc Environment
BVP CET MSc Geo-informatics
BVP CET MSc Nursing
BVP CET M. Pharma