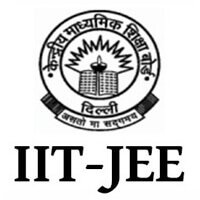 The JEE (Joint Entrance Examination) is one of the most competitive Engineering entrance exams conducted at national level. The exam is conducted in two stages, namely JEE (Main) and JEE (Advanced). Since 2012, the Central Board of Secondary Education (CBSE) is conducting JEE Main exam on yearly basis to select candidates for admission into various private, government and centrally-funded engineering institutions.
By qualifying the JEE (Main) exam, students can get admission into the Undergraduate Engineering programmes in NIT's (National Institute of Technology), IIIT's (Indian Institute of Information Technology) and CFTI's (Centrally Funded Technical Institutes). They can also appear for the JEE (Advanced) to get admission into the eminent IITs (Indian Institutes of Technology). Besides IITs, reputed institutions such as IISER (Indian Institution of Science Education and Research), Rajiv Gandhi Institute of Petroleum Technology and the Indian Institute of Science also enrol students on the basis of their marks in JEE (Advanced).
Important Changes in the JEE Main Exam
The Ministry of Human resource and development has brought significant changes into the JEE Main exam from the year 2017.
From the year 2017 onwards, the candidate's Class 12th marks will not be given weightage while determining his/her ranks in the JEE (Main).

The General category candidates are required to have scored 75% marks in Class 12th for getting admission in the IIT's, NIT's, IIIT's or CFTI's whereas SC/ST candidates are required to have scored 65% marks. The candidates who come within the top 20 percentile of their respective boards are also given preference during admission.

The AADHAR Card issued by UIDAI is made mandatory to appear in the JEE (Main) exam.

The states of Gujarat, Madhya Pradesh, Haryana, Uttarakhand, Nagaland and Odisha have also joined the system of JEE (Main) Exam since 2017.