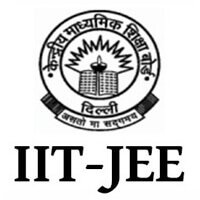 Joint Entrance Examination - Main commonly known as JEE Main is a national level entrance exam conducted by the National Testing Agency to offer admission to BE/BTech, BPlan and BArch courses at the IIITs (Indian Institute of Information Technology), NITs (National Institute of Technology) and other Centrally Funded Technical Institutions (CFTIs) across the country.
Top potential 2.5 lakh score holders in JEE Mains 2021 will be eligible to apply for JEE Advanced for admission to various undergraduate engineering programmes offered by IITs in India. The counselling cum seat allotment for all the IITs, NITs, IIITs and CFTIs will be organised and managed by the Joint Seat Allocation Authority (JoSAA). JEE Main is conducted two times a year i.e. January and April, as it will enable students to score their best to achieve admission in IIT. However, with the late session of 2020 due to COVID-19, it is likely that the JEE Main 2021 will be conducted in February and May. Candidates will be notified once NTA confirms the news and issued a notice regarding the same.
JEE Main 2021 Updates –
The first round of Joint Entrance Examination (JEE) Main 2021 could be held in February instead of January, owing to the rise in the number of COVID-19 cases across the country.
The application process for the January 2021 session last date extended till 23rd January 2021.

The Agency will open the JEE Main correction window once the final registration is over.

The exam was organized in two shifts. The first shift, which is also known as the morning shift, will be held from 9 am to 12 noon. The second shift, which is also known as the afternoon shift, will be held from 3 pm to 6 pm.
NTA will conduct the exam for three papers – B.E./ B. Tech, B. Arch. and B. Planning.
JEE Main 2021 Latest Notification – As per the latest update, the online registration process for Joint Entrance Examination (Main) 2021 is extended till 23rd January 2021. Interested and eligible candidates can apply for JEE Main 2021 online at jeemain.nic.in. According to new release, the National Testing Agency has asked Engineering aspirants who are in the process of registering themselves for JEE Main 2021 exam to also submit their category certificates. The directions to the candidates about submission of category certificates as part of the on-going JEE Main 2021 application process was confirmed by the exam authority in the FAQs section available on the official website.
Dr Ramesh Pokhriyal Nishank, Minister of Human Resource Development has announced that JEE Main 2021 will be conducted between 23rd February to 26th February 2021. Check complete details regarding the JEE Main 2021 exam below.
Check detailed JEE Main 2021 news here.
About Joint Entrance Examination (JEE) Main
The JEE (Joint Entrance Examination) is one of the most competitive engineering entrance exams conducted at the national level for admission to B.E./B.Tech & B.Arch courses. The exam is conducted in two stages, namely JEE (Main) and JEE (Advanced). The JEE Main exam is regulated by the NTA (National Testing Agency) twice a year to select candidates for admission into various government, centrally-funded and private engineering institutions.
By qualifying the JEE (Main) exam, students can get admission into the Undergraduate Engineering programmes in NIT's (National Institute of Technology), IIIT's (Indian Institute of Information Technology) and CFTI's (Centrally Funded Technical Institutes). They can also appear for the JEE (Advanced) to get admission into the eminent IITs (Indian Institutes of Technology). Besides IITs, reputed institutions such as IISER (Indian Institution of Science Education and Research), Rajiv Gandhi Institute of Petroleum Technology and the Indian Institute of Science also enrol students on the basis of their marks in JEE (Advanced).
About JEE Main 2021
The Ministry of Human Resource Development (MHRD) has established NTA as an "independent autonomous and self-sustained premier testing organisation" for conducting "efficient, transparent and international standard tests in order to assess the competency of candidates for admissions to premier higher education institutions". From 2019 onwards, the Department of High Education (DHE) has entrusted the responsibility of conducting the JEE Main exam to the National Testing Agency.
The JEE Main 2021 will be conducted twice (January and April) before admissions in the next academic session. The JEE Main January 2021 exam is all set to be conducted in the month of February 2021. While, the April session examination will be conducted in May 2021. Here are some benefits students will make the most out of the new pattern –
Candidates will have one more opportunity to improve their scores. For instance, if some candidates fail to score big in the January session, they can bounce back and improve their scores in the April session, without wasting their whole academic year.
The best of the two JEE Main scores will be considered for ranking/ merit list.
For candidates appearing for the first time, they will get a first-hand experience of taking the entrance test. This will help them understand the process, know their mistakes and prepare accordingly while attempting for the second time.
Failing to appear the examination due to reasons beyond control won't make you wait for one full year.
The examination will be held in both CBT and offline modes. B.E./ B.Tech./ B. Arch (Maths Part I)/ B.Planning (Maths Part I)/Aptitude Test (Part II)/ Planning Based Questions (Part II/I) will be conducted in the Computer Based Test. Drawing Test (Part III) will be held in offline or Pen & Paper Based mode. Students will appear the exam in both English and Hindi languages. The option for selecting the question paper language needs to be exercised at the time of filling up the application form. This cannot be changed at a later stage.
IIT JEE Main 2007 – 2018 (12 Years Solved Papers) - Get it Now
JEE Main Exam Quick Overview
Appearing in the upcoming Joint Entrance Examination Main exam? Take a quick look at the exam overview and brace yourself up for the ultimate day.
Name of the Exam

Joint Entrance Examination Main (JEE Mains)

Conducting Authority

National Testing Agency (NTA)

Official Website

nta.ac.in or jeemain.nic.in

Exam Occurrence

Twice a year

No. of Test Takers

Over 13 Lakh

Mode of Exam

CBT (Computer-based test)

Exam Language

Hindi & English

Exam Type

National Level (All India Level)

Number of Papers

2 (Two)

Paper 1 - B.E./ B.Tech

Paper 2 - B. Arch/ B.Planning

Offered Courses

Undergraduate courses
Important Changes in the NTA JEE Main Exam -
The Ministry of Human Resource and Development (MHRD) has brought significant changes in the JEE Main exam pattern, which includes.
As per recent changes, students from humanities & commerce with mathematics are eligible for the B.Planning course.
Big changes have been introduced in question pattern from the January 2021 Joint Entrance Examination (JEE) Main, which includes reduced questions in Physics, Chemistry, Mathematics, and in drawing (for architecture course applicants).
The number of questions has been reduced and the question typology has also been changed. More than this, from JEE Main January 2021 exams, each paper will have 25 questions out of which 20 will be MCQs, while rest 5 will be "questions with the answer as a numerical value, with equal weightage to physics, mathematics, and chemistry.
For the BArch exam, the mathematics paper will include 25 questions, with 20 MCQs and five objectives. Apart from this, there will be an aptitude test of 50 marks, which will be held in MCQ format.
The National Testing Agency will hold the exam on computer-based mode (CBT). Earlier, it was both offline and online.
Class 12th roll number verification is not required.
Students who have Diabetes can bring sugar tablets, fruits and transparent water bottle at the examination centre.
NTA has established 4,000 practice training centres for the JEE Main applicants. Candidates can take advantage of these centres only on Saturdays and Sundays.
Students can appear in both the JEE Main 2021 exams (January & April). The better score of the two will be used for admissions in the undergraduate courses, i.e. B. Tech, B.E., etc.
JEE Main 2021 Official Notice (Out) –
This year, National Testing Agency will conduct JEE Main 2021 examination in 4 sessions. The first session will be held from 23rd to 26th February 2021. The second session will be conducted from 15th to 18th March 2021, followed by third session, which is scheduled to be held from 27th to 30th April 2021. The fourth session is scheduled to be held from 24th to 28th May 2021.
As per the official notice, JEE Main now will be conducted in February, March, April and May 2021. It will help students to appear in any of the four exams as per their situation. If any candidate appears in all the four sessions of the exam, his/her best score will be considered for the counselling process. The decision to provide multiple exam dates is to ensure that students can improve their score. Also, in case one of the JEE Main 2021 exam clashes with the board exam 2021, then students can appear for another exam.
JEE Main 2021 for the first time will be conducted in 13 regional languages including English, Hindi, Assamese, Bengali, Gujarati, Kannada, Marathi, Malayalam, Odia, Punjabi, Tamil, Telugu and Urdu. It will help the candidates from all over the country to appear for the exam. Check detailed JEE main notice here.