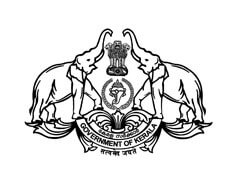 The Commissioner for Entrance Examination, Kerala is going to conduct KEAM 2020 examination by 16th July 2020. Earlier, the link to change exam city in the KEAM 2020 application form was activated till 21st April 2020. KEAM, also known as Kerala Engineering, Architecture and Medical, is a state-level entrance examination.
It is conducted to select candidates seeking admissions to various UG level engineering courses offered by colleges in Kerala. Earlier, Architecture and Medical courses were also covered under the exam. But, now the admission to medical & allied courses is done through the NEET score and to architecture courses through NATA score.
KEAM 2020 Latest Notification - The Government of Kerala released the first allotment list for the Kerala Engineering, Architecture, and Medical Courses (KEAM) 2020 on 07th October at its website. Students who wish to accept the course or college allotted under the list will have to submit a fee and undergo document verification to secure admission.
A total of 56,599 students qualified for admission to the engineering stream and 44,390 students for the pharmacy stream. These students will now be given admission based on their merit. Students who have been allotted seats will have to pay a fee of ₹ 10,000 to secure a seat.