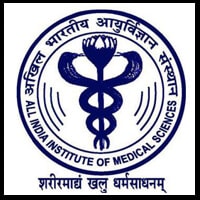 Nursing is a respected profession which involves taking care of medical patients in hospitals and Nursing homes. In India, there is a huge opportunity of employment for students in the Nursingfield. There is a huge demand for nursing staff in various government and private hospitals.
Career Opportunities
There are 1200 Nursing degree schools, 2000 Nursing Diploma schools and 281 M.Sc. Nursing colleges in India. Together, these institutions produce around 60,000 nurses every year.
There are two types of Nursing Courses B.Sc. (in Nursing) and M.Sc. (in Nursing). Interested candidates can also opt for the Diploma in GNM (General Nursing and Midwifery). Students who do M.Sc. in Nursing choose for specialization in various medical fields like-
Neurology Nursing
Oncology Nursing
Nephrology Nursing
Pediatric Nursing
Critical Care Nursing
Psychiatric Nursing
Students after completing the B.Sc in Nursing can work as-
Staff Nurse
Assistant Nurse
Industrial Nurse
Military Nurse
Critical Care Nursing
Community Health Care Nurse
Popular Exams
Every year nursing exam is conducted on All India Level and State level. Some of the most popular Nursing Exams are – AIIMS Nursing Exam, JIPMER Nursing Exam, AFMC Nursing Exam, Lady Hardinge Nursing Exam etc.
The AIIMS University conducts nursing entrance exams every year on all India level. It takes students for B.Sc and M.Sc in Nursing.
Read below to know more about the AIIMS Nursing 2018 Exam –