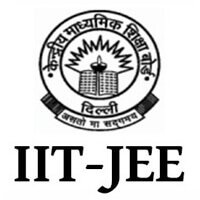 JEE Main Reservation Policy 2021: All You Need to Know
The reservation policy for JEE Main 2021 constitutes the criteria for test-takers belonging to reserved categories. The exam conducting body, NTA had decided to follow the Indian' Government policy on seat reservation in top-notch engineering or technical colleges. With the aim of ensuring fair admission, students from the Scheduled Caste (SC), Schedule Tribe (ST), Other Backward Class (OBC) categories, and students with PWD are eligible to fall under the JEE Main 2021 Seat Reservation Criteria. Apart from this, female candidates are also counted under the reservation category. Through this scheme, eligible students will be privileged with certain advantages in terms of qualifying exam scores, age limit, entrance exam scores and seat allocation method. Read the article to know all the details regarding JEE Main Reservation Policy 2021.
JEE Main Reservation Policy 2021 Highlights
The JEE Main Reservation Policy also includes the parameters of State of Eligibility in terms of admissions offered by the state universities. In simpler words, students belonging to the home state from where he/she has appeared for the exam will get preference to take admission in their home state university.
In order to secure admissions in premium IIITs, NITs, and GFTI s will be granted only to those castes/ tribes/ classes which will come under the central list published by the Indian government.
The state technical colleges accepting admissions through JEE Main 2021 scores will be eligible to apply the state reservation rules.
Applicants must note that students who fall under JEE Main 2021 reservation criteria will have to provide necessary documents to prove their reservation.
---
JEE Main Reservation Policy - Eligible Categories 2021
Check all the details pertaining to the reservation criteria of JEE Main 2021 are provided below:
| | |
| --- | --- |
| Eligible Categories | JEE Main Reservation Policy |
| Scheduled Tribe | 7.5% |
| Scheduled Caste | 15% |
| OBC NCL (Family Annual Income is less than ? 8 lakh) | 27% |
| PWD (with 40% or more disability) | 5% |
| Economically Weaker Section | 10% |
Scroll left or right to view full table
JEE Main Reservation Criteria for Premier Engineering Institutes
All the participating institutes of JEE Main have their different set of reservation policy. To know the details check the below-mentioned content.
IIITs - Indian Institutes of Information Technology grants admissions to students based on All India Quota.
GFTIs - All Government Funded Technical Institutes will grant admission on All India Quota basis except the following institutes:
For IIEST Shibpur and Birla Institute of Technology, Ranchi, Mesra- Students from home state and other states.
For Assam University, Silchar- The institution provides admission through a Home State Quota basis.
NITs - The National Institutes of Technology offers admission, based on Home State Quota for 50% seats and the rest 50% will be filled by the Other State Quota Policy.
IITs - Indian Institutes of Technology provide admissions based on the All India Quota scheme.
Other State Quota - Apprentices belonging to any state and who want to take admission in NIT, outside of their home state are eligible for State Quota.
Home State Quota - Participants belonging to their home state where an NIT is located come under the home state quota.
Note: For union territories and states without any NITs, well, in that case, Home State Quota will be applying in the NITs mentioned below:
| | |
| --- | --- |
| Union Territories without NITs | Complete Details |
| Andaman & Nicobar Islands | NIT Puducherry |
| Daman and Diu | NIT Goa |
| Lakshadweep | NIT Goa |
| Dadar and Nagar Haveli | NIT Goa |
| Chandigarh | NIT Delhi |
Scroll left or right to view full table
Candidates must take note, only NIT Goa & NIT Warangal follow the below-described reservation criteria. Refer to the below-mentioned details mentioned in the tabular form for better understanding.
Name of the NIT

Eligible Quota

Eligibility

NIT Goa

Home State Quota

40% of students will be considered for admissions in NIT Goa, whose home quota state is Goa, and if in case there are still vacant seats are available then 10% of seats will be filled by the candidates belonging from Dadar & Nagar Haveli, Daman & Diu and Lakshadweep.

Other State Quota

Students whose home state is not Goa, Dadar & Nagar Haveli, Daman & Diu and Lakshadweep can apply for admission 2021.

NIT Warangal

Home State Quota

Apprentices belonging to Telangana as a home state are eligible to take admission under this quota.

Other State Quota

Students belonging to Andhra Pradesh and other states of India can take admission under this quota.

Andhra State Quota

Those apprentices whose home state is Andhra Pradesh can go for this quota.
Scroll left or right to view full table
Criteria of JEE Main Seat Reservation 2021 for Women Candidates
Female applicants are eligible to apply under the Women Quota System or All India Level, a majority of reserve 5% of seats for female students.
There are colleges which proffer relaxation to female candidates in terms of percentage basis.
For female PWD student, the relaxation will be granted a further 3%.
Some Delhi based colleges introducing a 'Single Girl Child' quota under which one seat is reserved for a single girl child in all B. Tech programmes governed by the institute.
How to Claim JEE Main Reservation Policy 2021?
While filling the JEE Main application form, students have to clearly mention their category in the personal details section. More than this, students have to provide a valid proof of category certificate during the counselling procedure. If in case students fail to submit all the required documents in the counselling round, he/she will not be considered as reserved category students and placed under the unreserved category.
Important Documents -
Disability Certificate for PWD candidates.
A copy of the Category Certificate issued by the competent authority.