Get an idea about your probable college with JEE Main 2019 college predictor
Published on:8th June 2018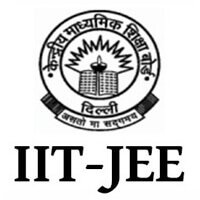 With the availability of the JEE Main 2019 college predictor, candidates will not have to wait until the official announcement to know their ranks in the JEE entrance examination. Before non-availability of this tool, they had to wait for a long time which would make them mentally upset. Although this tool cannot be relied on entirely, it gives a rough idea about their probable college. However, the selection of their college entirely depends on their JEE scores and the merit list of other successful candidates.
What is precisely JEE Main 2019 college predictor and what are its advantages?
The JEE Main 2019 college predictor is a handy appliance that can be used easily without any hassles and risks. After the declaration of the JEE result, students often remain tense about the choice of their colleges. Quality of education depends on the college. If they get a good college, they will perform academically well. On the contrary, if they do not get a good college, their academic performance will deteriorate. The advantages of its application include the following:
Candidates can use this tool anytime safely
After the declaration of result, it gives relief to students as they can get an idea about their probable college
They come to know where they stand among their competitors
It is cost effective
How to use the JEE Main College Predictor 2019?
It is a user-friendly device and candidates can efficiently use it without any formal training whatsoever. They should bear in mind that the JEE Main College Predictor make use of an official algorithm to make evaluation and analysis of the likely choices for them. What they need to do is to follow the steps described below:
Visit the site of the JEE Main College Predictor 2019 tool
Enter all the required details—name, contact number, email ID, ranks scored, contact number, preferred college, location, JEE Main registration number
Finally, click on the 'Submit' button
After submission of their results, they will be redirected to an extensive list of all the probable best colleges and branches they may get depending on their scores in descending order.
Below, the closing ranks (last year) of various institutions that accept the JEE scores are described:
| | | | |
| --- | --- | --- | --- |
| Colleges | Branch | Round | Closing Rank |
| Indian Institute of Technology, Bombay | CSE | Round 6 | 60 |
| Indian Institute of Technology, Bombay | CSE | Round 3 | 60 |
| Indian Institute of Technology, Bombay | CSE | Round 1 | 60 |
| Indian Institute of Technology, Delhi | CSE | Round 1 | 111 |
| Indian Institute of Technology, Delhi | CSE | Round 6 | 115 |
| Indian Institute of Technology, Delhi | CSE | Round 3 | 115 |
| National Institute of Technology, Tiruchirappalli | CSE | Round 1 | 138 |
| National Institute of Technology, Tiruchirappalli | CSE | Round 6 | 140 |
| National Institute of Technology, Tiruchirappalli | CSE | Round 3 | 140 |
| Indian Institute of Technology, Madras | CSE | Round 1 | 171 |
| Indian Institute of Technology, Madras | CSE | Round 6 | 173 |
| Indian Institute of Technology, Madras | CSE | Round 3 | 173 |
Scroll left or right to view full table
---
---
---
Recommended Books for IIT JEE Main Exam 2019
---
---