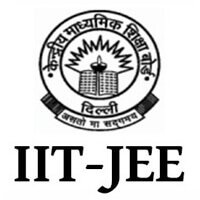 JEE Main 2022 One-Month Preparation Tips – Stress Relief, Relaxation and Proper Eating are Key
If it is about the competitive exam, JEE Main is doubtlessly the leader. With mere 30-odd days to go for the fierce battle to be fought in the designated exam centres, it would be important to see how students would adapt to the ongoing conditions (COVID, in particular), how they can squeeze every ounce of their capabilities and learn to manage their time more effectively, hence coming up on top.
The dates for the JEE Main 2022 exam will be announced soon. JEE Main 2022 will be held in four sessions i.e. March, April, May, and June. Adding to this, the higher secondary board has decided to conduct its exams in May. Ever since the date announcement, the excitement is only growing.
If you are taking up the Joint Entrance Examination Main 2022 in March or April, this "JEE Main 2022 One-month Preparation Tips" guide will not only boost your confidence but also help you overcome stress and other mental barriers. All you have to do is if you have started with full zest and enthusiasm, maintain the same drive even in the last leg of your preparations.
---
JEE Main 2022 One-Month Preparation Tips, Tricks and Techniques
To build a successful career, the role of competitive exams is vital. And in this, the fundamental resource is TIME. Learning how to manage your time effectively can become the ultimate key to success. Here are some tips, tricks and techniques to plan and prepare for the JEE Main 2022 exam in the last one month or 30 days.
Analyse Strengths and Weaknesses through Mock Tests and Previous Year Papers: The major portion of preparation must be done now. With limited days to go, you must assess your strengths and weaknesses through various mock tests available on the app or website of NTA. Devise a proper strategy after taking up the mock tests.
Time Limitations and How to Manage Them: Don't just follow what others are doing. Some tips might have worked for others, but they might backfire when you try them. Only after taking up the mock tests, you would have a better understanding. Check on time and learn how you should manage it effectively.
Overcome Shortcomings: By now, you must have got an idea in which area or section you are lagging. Dedicate more time and efforts to overcome shortcomings. Focus on all the formulas and strategies to improve your speed.
Create Exam-like Ambiance: If you haven't thought of this before, it is time. JEE Main is one of the most stressful competitive exams. With more than 1 million students appearing for the exam, the competition is bound to be fierce, hence more stressful for students. Better, you should create an exam-like ambience. This will improve your confidence.
Give More Time to Important Topics: Forced and damped oscillations, classical magnetism, EM waves, Carnot cycle and engine, optical instruments, diffraction, communication systems, polarisation, semiconductor devices, environmental chemistry, chemistry in everyday life, mathematical reasoning, statistics, etc. are the important topics. Give more time to these topics.
Shift Your Focus to Healthy Eating, Relaxation and Proper Sleeping Habits: Since the exam is already stressful, you must take care of yourself by maintaining a healthy lifestyle. Eat healthy foods, sleep on time, take ample rest, etc. to deal with the increasing stress level.
JEE Main 2022 One-Week Preparation Tips
There shouldn't be much left by this time. All you have to do is to take a quick look through the syllabus and analyse your strengths and limitations. Revise as much as possible and consider taking multiple mock tests. All the formulas, theories and assumptions should be well-versed. Eat, drink, study and have a confident mindset is important to appear for the exam and to fetch good results.
All the very best for the upcoming JEE Main 2022 exam. You can also use these techniques for the exams to be commenced in May and June 2022.