JoSAA Counselling 2020 – Round 4 Seat Allotment Released; Check Other Key Details
Published on : 4th November 2020 Author : Meenakshi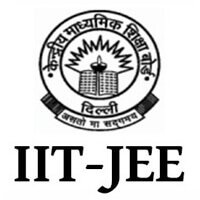 The Joint Seat Allocation Authority (JoSAA) has released the round 4 or 4th seat allotment result for JoSAA Counselling 2020 on its authorized website. Make sure you give in the correct login credentials, such as JEE Main 2020 Application Number, Password and Security PIN to see their results.
Earlier, the JoSAA counselling 2020 registrations were carried out between 06th October 2020 and 15th October 2020. The Authority announced the first seat allocation and the third round seat allotment result on 27th October 2020.
Qualified candidates must register for JoSAA 2020 to participate in the counselling and admission process for the country's leading engineering institutes. The Joint Seat Allocation Authority manage and administer the admission process for 31 NITs, 23 IITs, 25 IIITs and 28 Other-GFTIs.
JoSAA Counselling 2020 Latest Updates & Notification -
The fourth round seat allocation results for JoSAA counselling 2020 have been announced on the official website. Candidates need to use their registered login credentials to see the results. This year, there are some major changes initiated by the Joint Seat Allocation Authority.
What is JoSAA?
The Joint Seat Allocation Authority has been set up by the Ministry of Human Resources Development (MHRD) to manage and regulate joint seat allocation for admissions to over 100 institutes including IITs, NITs, IIITs, and Other-Government Funded Technical Institutes (Other-GFTIs). Admissions to all these institutes will be done through a single platform.
The idea behind introducing the counselling platform was to reduce thousands of seats going vacant in engineering colleges across the country. The Joint seat allocation process was introduced to make the whole process of admissions smoother, effective, efficient, transparent and a lot faster.
These changes include:
This year only six rounds of seat allotment conducted as opposed to seven rounds conducted in the past three years. This has been done to ensure that the admission process is over before Diwali and the new academic session starts immediately.
JoSAA has decided to do away with the physical reporting, due to the Coronavirus pandemic. Candidates will have to confirm their admission by submitting the required documents online.
Steps to download the JoSAA 2020 Round 4 Allotment Result
Visit the official website of JoSAA.
Click in the Round 4 allotment result.
Enter the application number and password in the link provided.
Download the seat allotment list for further reference.
Important Note: According to the schedule released for the round 4 seat allotment procedure, the candidates who have been allotted seats in round 4 of the seat allotment procedure are required to report online and complete the fee payment/document upload process by 01st November 2020. Candidates will be able to withdraw from the seats allotted and exit from the seat allocation process for round 4 until 02nd November 2020. The Seat allotment result for Round 5 is expected to be released by 03rd November 2020.
JoSAA Counselling 2020 - Important Dates
In total, 7 rounds will be held under JoSAA Counselling, however this time only 6 rounds will schedule to be conduct as per the availability of the seats. Check out the complete event schedule of JoSAA Counselling 2020 in a tabular form:
| | |
| --- | --- |
| JoSAA Counselling 2020 Events | Dates to be Remembered |
| Beginning of JoSAA 2020 Registration and Choice Filing | 06th October 2020 |
| Mock Seat Allocation Result (Round 1) | 12th October 2020 |
| Mock Seat Allocation Result (Round 2) | 14th October 2020 |
| Last Date for Registration and Choice Filling | 15th October 2020 |
| Seat Allotment Process Round 1 | 17th October 2020 |
| Seat Allotment Process Round 2 | 21st October 2020 |
| Seat Allotment Process Round 3 | 26th October 2020 |
| Seat Allotment Process Round 4 | 30th October 2020 |
| Seat Allotment Process Round 5 | 03rd November 2020 |
| Seat Allotment Process Round 6 | 07th November 2020 |
The seat allotment process will be done as per the dates mentioned above, while online documentation round for round 1 will conduct from 17th to 19th October 2020, for round 2 it will held from 22nd to 23rd October 2020, for round 3 it will conduct from 27th to 28th October 2020.
There will be a sum total of 6 rounds JoSAA counselling. The document verification for round 4 will begin from 31st October to 01st November 2020, for round 5 it will conduct from 04th and 05th November 2020, while round 6 will conclude from 08th November 2020.
JoSAA Counselling Process 2020 -
Eligibility Criteria
For those seeking admissions in centrally funded technical institutes need to appear in JoSAA Counselling sessions and fulfils the eligibility norms are as under-
Students who have qualified the JEE Advanced can take admission at premium IITs institutes across India. Whereas, qualifiers of JEE Main are eligible for securing admissions in various IIEST, IIITs, NITs, and government based colleges.
Candidates who have passed their 12th Boards in Science discipline with Physics, Chemistry, and Mathematics as a compulsory subject along with English and other Vocational subjects.
General category students, should obtain at least 75% while, 65% for SC/ST/OBC and other reserved category is compulsory to achieve in JEE Main 2020.
---
---
JoSAA Counselling Registration and Choice Filling 2020
JoSAA is a counselling authority that manages and regulates the seat allocation process for various outstanding engineering or architectural institutes in India. The registration and choice filling window of JoSAA 2020 started from 06th October and ended on 15th October 2020. Students can submit their authorized entry for registrations only via online mode.
There are multiple steps included in the counselling course, such as Online Registration, Seat Allocation, Choice Filling, Declaration of Rank List, Fee Payment, and Reported to the Allocated College, etc.
Steps for Registration & Choice Filling of JoSAA 2020
For the reference of the students, here we have mentioned the stepwise guidelines for JoSAA 2020 Registration and Choice Filling, as discussed below -
Step 1- Online Registration
Open the official JoSAA website and go for the 'Online Registration and Choice Filling' option.
After this, enter your JEE Main 2020 Roll Number and Password in the prompted field. Candidates who have registered for JEE Advanced need to use their JEE Advanced password to log-in.
Note: If you forgot your password click on Forgot Password? And complete the further process follows by the official instructions.
In the next step, students have to check their basic details such as Name, Gender, Nationality, and Other Contact Information and reconfirm the details.
Step 2- Choice Filling
After the completion of the first step, candidates will be eligible to view choices according to their eligibility criteria. In simple words, applicants who have cleared JEE Main can only choose IIITs, NITs, IIEST and other technical institutes, whereas, those who have qualified JEE Advanced will be able to choose prominent IITs.
Firstly, students need to choose the institutes and streams where the applicant wants to apply. Then students will need to arrange their institutional choices with the help of 'Arrange Filled Choices' option.
Once you select your preferred colleges, Save your Choices.
Step 3- Choice Locking
Once the choice filling step has been concluded, you can choose one of the following options i.e. 'I agree to lock my choices' or 'I will lock my choices later' option.
It is mandatory for the students to choose 'I agree to lock my choices' category before the final submission of locking your choices.
Step 4- JoSAA 2020 Seat Allotment Process and Rank List
The seat allotment process will be conducted online on the basis of candidate's preferences and merit list organized by the authorities.
Students who successfully qualify the cut-off criteria will obtain their eligible seat in the prominent technical college.
The result of seat allotment and rank list will be declared by online mode. Students need to check and download their seat allotment result simply by entering your JEE Main/JEE Advance Roll Number and Password respectively.
Step 5- Downloading of Allotment Letter and Seat Acceptance Fee Payment
Students who are allotted with the preferred college need to download JoSAA 2020 counselling provisional allotment letter.
As per the filled choices, students will receive allotted seats with an online copy of "Provisional Seat Allocation Letter" and SBI e-challan for seat acceptance.
Students comprise the General category need to pay ₹ 35,000 or ₹ 15,000 for other reserved category through the mode of NET Banking and SBI e-Challan.
Step 6- Reporting at Centres and Submit Documents
After the completion of fee payment process, candidate needs to submit their originals and copy off important documents online for verification.
Students who are not able to complete the process on time; their admission seat will be cancelled.
Students who qualify all the JoSAA Counselling 2020 round have to submit their original documents along with the copy. A list of all the important documents is presented down below:

Three passport size photographs (same as uploaded in the JEE Main application)
12th class performance check
Undertaking by the candidate
Proof of seat acceptance fee payment
Photo ID card (issued by govt./last attended school/12th class admit card)
Provisional seat allotment letter
Medical certificate
Registration-cum-locked choices for seat allotment
12th class mark sheet & passing certificate (if available)
JEE Main 2020 scorecard
OCI certificate or PIO card
Date of birth proof (10th class mark sheet)
PwD certificate (if applicable)
Category certificate (if applicable)
Step 7: Confirm your Admission
After the completion of verification round in the allotted institute, one should pay the remaining fee amount in the allocated college for completion of the admission process.
JoSAA Counselling 2020 Tie Breaker & Participating Institutes
In JoSAA Counselling, if multiple students of the same category achieve the same rank and marks, they will come under the provision of supernumerary seats. In this case, the number of seats will be extended at a particular rank.
There is a sum total of 97 institutes participating in JoSAA Counselling 2020. While filling the choices apprentices need to select their preferences out of below-mentioned colleges-
| | | |
| --- | --- | --- |
| Name of the Institutes | Number of Institutes | Number of Available Seats |
| Indian Institute of Information Technology (IIITs) | 23 | 4,617 |
| National Institute of Technology | 31 | 21,133 |
| Indian Institute of Technology | 23 | 11,289 |
| Government Funded Technical Institutes | 20 | 3,919 |
Scroll left or right to view full table
JoSAA 2020 Counselling –
Most Asked Questions
Q. What are the dates for JoSAA 2020 Counselling registrations?
A. The registration process is over. It was conducted by the Joint Seat Allocation Authority (JoSAA) from 06th October 2020 onwards. Candidates must check the page above for latest updates related to JoSAA counselling.
Q. What are the various processes involved during the JoSAA Counselling?
A. JoSAA counselling is conducted to grant admission to BE/BTech courses offered by the IITs, NITs, IIITs and GFTIs. JoSAA counselling 2020 will be conducted online in six rounds this year. Qualified candidates of JEE Main will be eligible for admission to NITs, IIITs and GFTIs while students who qualify JEE Advanced will be eligible for admission to IITs.
Q. Who can apply in JoSAA Counselling?
A. All the candidates who have qualified JEE Main 2020 or JEE Advanced 2020 can register and appear for JoSAA 2020 counselling and seat allotment procedure.
Q. What is the fee structure for JoSAA Counselling?
A. General/Open category candidates are required to pay a fee of ₹ 45,000, whereas SC, Gen-PwD, ST, OBC-NCL-PwD, ST-PwD and SC-PwD have to pay ₹ 20,000 that through e-challan or through SBI net banking to appear in the counselling.
Q. Is JoSAA counselling 2020 fees refundable?
A. Yes, seat acceptance fee will be refunded to a candidate in case they withdraw the allotted seat after deducting the processing charges of ₹ 1500.
Q. How many rounds are there in JoSAA Counselling?
A. Every year, JoSAA conducts the complete counselling procedure in 7 rounds, however, this time it will be held only in 6 rounds.
---
---
---