JEE Main Study Material - Best Preparation Books for Physics, Chemistry & Mathematics
Published on : 14th June 2018 Author : Satyaranjan Bai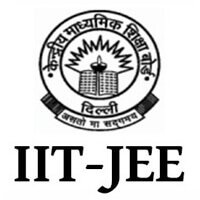 Engineering aspirants who are gearing up for the most popular Joint Entrance Examination Main 2019 will be submitting the online application forms from 1st September 2018. With a few months to go for the exam, most of the students have already begun the preparation in full swing. If you are one of those aspirants who is struggling to get hold of the right JEE Main study materials, this article is just for you.
Check the links below to get the best materials for Joint Entrance Examination Main 2019.
IIT JEE Main 2007 – 2018 (12 Years Solved Papers) - Get it Now
Before you take the plunge, it is quite inevitable to have a complete syllabus by your side. You can check the link that covers three major subjects – Physics, Chemistry and Mathematics. (https://www.examsplanner.in/articles/iit-jee-main-syllabus/)
Subscribe Now
Subscribe for latest exam notification and never miss an update of our daily tips and tricks from Toppers and Counsellors.
Best Preparation Books for JEE Main:
The experts at Exams Planner have come up with the recommended books for JEE Main 2019 after a thorough research. Moreover, the team has put up the name of the books along with the names of their authors and the links for easy purchase. Take a look –
Section

Book

Author

Link to Buy

Physics

Concepts of Physics (Vol 1 and Vol 2)

H. C Verma

Read More (Vol 1)

Read More (Vol 2)

Read More (Set of 2 Volume)

Arihant Physics

D. C. Pandey

Read More (39 year's chapter-wise solved papers)

Read More (Set of 5 Books)

Read More (Understanding Physics for JEE Main and Advanced Mechanics - Part 1)

Problems in General Physics

I.E. Irodov

Advanced level Physics

Nelson and Parker

Elements of Dynamics

S.L.Loney

Read More (Part 1)

Read More (Part 2)

Fundamentals of Physics

Resnick, Halliday, Walker

Chemistry




Physical Chemistry

Peter Atkins & Julio de Paula

Narendra Awasthi

Inorganic Chemistry

J.D.Lee

O.P.Tandon

Organic Chemistry

M.S. Chauhan

Paula Bruice Yurkanis

Mathematics

Differential Calculus

Amit Agarwal

Higher Algebra

Hall Knight & Bernard-child

Integral Calculus

Amit Agarwal

Class XI & XII

R.D. Sharma

Problems in Calculus of One Variable Algebra

I.A.Maron
Scroll left or right to view full table
The above-mentioned preparation books have been compiled from several sources. They are recommended by the previous years' toppers and the JEE Main faculties from various coaching centres across India. Not only these books would come in handy for JEE, but candidates preparing for BITSAT 2019 can make the most of it.
JEE Main 2019 Exam Pattern:
The test-takers will come across two papers for the Main exam.
Paper I is held for admission to B.Tech/B.E. programmes.
Paper II is conducted for admission to B.Arch/B.Planning courses.
There is negative marking scheme for JEE Main. 1 mark is deducted for every wrong answer.
Paper I will have 90 questions from Physics, Mathematics and Chemistry (30 questions from each subject).
Paper II comprises subjects including Mathematics, Drawing and Aptitude. This paper will have 82 questions.
Duration of the exam is 3 hours (each paper).
https://www.examsplanner.in/iit-jee-main-exam/ click on the link for complete information about the exam pattern and other details.
Note: Those who are not aware of the fact that the Central Board of Secondary Education (CBSE) would no longer conduct the JEE Main exam. It has been taken over by the National Testing Agency, a premier organisation. Along with the Joint Entrance Exam Main, NTA will also regulate NEET 2019, UGC NET 2018, CMAT 2019 and GPAT exams. The official website of NTA is http://nta.ac.in/.
Related Posts:
---
---
---