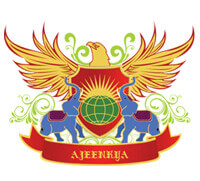 Ajeenkya DY Patil University, School of Engineering
The Ajeenkya DY Patil University, School of Engineering provides a standardize base to the students and enable them to shine in future. This reputed Engineering colleges of Maharashtra helps entrants to live in competitive environment and face challenges in life. This university was established in 2015 and smoothens up the learning process for the upcoming engineers. Apart from offering B. Tech/ M. Tech courses, it also provides Management, Design, Film & Media, and Law courses.
The college offers every possible step for future rising stars of India. The University put forward an atmosphere of curriculum activities which will help student interest in the course. Speaking about the infrastructure graph the campus has an excellent network in terms of hostels, cafeteria, classrooms, seminars & workshops rooms along with such tremendous mess facilities.
The department of engineering proffers a system of integration, stressing designing and endows students to explore their creative thinking and problem-solving skills.
ADYPU: Key Accreditations
It is one of the best leading private universities for engineering in Maharashtra.
Recognized by AICTE
The campus ground is accredited with UGC (University Grants Commission)
Good placement record for students
The ground of Ajeenkya DY Patil University, School of Engineering imparts quality education to students by providing them access to the modern laboratories, library, research facilities, clubs and allow them to do innovations.
Why Choose ADYPU?
The traditional Maharashtra College offered multiple engineering courses for the potential Indian admission seekers. The department of engineering has been started with a vision to expand the information technology and meet the expectations of the students by simply providing them a sophisticated learning platform where they can showcase their talent and perspective in front of others. The grassroots of college share a vision of excellence in front of India's next generation and inspire them to do best in their respective fields.
Programs under Ajeenkya DY Patil University, Pune
The curriculum of the deemed university is designed to give an impact on immediate productive techniques and methods. The school of engineering prepares its students and helps them to complete their battle of studies and get a job. The main benefit to take admission in the college is to experience the close interactions with the competitive industry and broaden up the era of IT sector.
The horizons of the engineering department are divided into several categories such as-
Mechanical Engineering
Computer Science and Engineering
Automotive Engineering
Bio-Medical Engineering
Bio-Technology Engineering
Digital Manufacturing Engineering
Glimpse of ADYPU Engineering College:
S. No

Categories

Necessary Details

1.

Name of the College

Ajeenkya DY Patil University, School of Engineering

2.

College Type

Private

3.

Location

Maharashtra

4.

Recognized By

All India Council for Technical Education (AICTE)

5.

Exams Accepted

6.

Courses Offered

Bachelors Program:

Mechatronics Engineering
Bio-Technology Engineering
Bio-Medical Engineering
Mechanical Engineering
Computer Science and Engineering

Masters Program:

Automotive Engineering
Digital Manufacturing Engineering
Computer Engineering
Bio-Engineering

7.

Mode of application

Online
Scroll left or right to view full table
Eligibility Criteria of Bachelors and Masters Program:
Enthusiasts entrants who are interested enough to take admission in Bachelors and Masters Program in Engineering can apply for Ajeenkya DY Patil University, Pune.
All they need to follow the guidelines of eligibility before applying for any course.
S. No

Name of the Course

Eligibility Criteria

Selection Process

Bachelors of Technology

1.

Mechatronics Engineering

Mandatory Subjects: Chemistry, Physics, English, Math.

Minimum Marks: 50%

IIT JEE Mains Paper1, MHT-CET, ACET, BITSAT, VITEEE exam score.

2.

Mechanical Engineering

3.

Computer Science and Engineering

4.

Bio-Technology Engineering

Mandatory Subjects: Chemistry, Physics, English, Biology or Math.

Minimum Marks: 50%

5.

Bio-Medical Engineering

Mandatory Subjects: Chemistry, Physics, English, Biology.

Minimum Marks: 50%

Note: A candidate who has not chosen Math as a subject in their 12th will have to complete a bridge course in Math at the university.

Masters of Technology

6.

Computer Engineering

B.E. /B. Tech. in Computer Engineering, with a minimum of 50% marks (45% in both the cases where candidate either belongs to the reserved category or is a disable person belonging to Maharashtra State)

GATE or ACET score
Personal interview

7.

Automotive Engineering

B.E. /B. Tech. or AMIE in Mechanical or Mechatronics or Manufacturing or Industrial & Production or Automobile Engineering or Production Engineering with a minimum of 50% marks (45% in both the cases where candidate either belongs to the reserved category or is a disable person belonging to Maharashtra State)

8.

Digital Manufacturing Engineering

9.

Bio-Engineering

B.E. /B. Tech. in Bioengineering with a minimum of 50% marks (45% in both the cases where candidate either belongs to the reserved category or is a disable person belonging to Maharashtra State)
Scroll left or right to view full table
Students need to pay the course fee only in single installment by DD in favor of "Principal, DYPSOET College of Engineering & Research, payable at Pune."
Necessary Documents
A copy of previous year mark sheet from a recognized university or institution.
Photocopy of residence proof
Passport size photograph- 4
Class 12th mark sheet or matriculation certificate
Other Details
Ajeenkya D.Y. Patil University School of Engineering (ADYPU-SOE)
Address - Charoli Bk.via Lohegaon, District Pune, Maharashtra, India - 412105
Mobile - +91-8686868686, +91-8080563795
Email Id - [email protected]