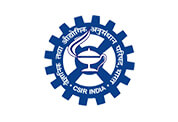 Sign-Up for CSIR Innovative Award for School Children 2018 - CIASC
The Council of Scientific and Industrial Research (CSIR), Government of India organises the CSIR Innovative Award for School Children. The aim of the program is to support scientific temperament among school students and help them in developing an innovative spirit.
All participants need to send original and useful innovations. It should be a fresh concept, design, idea or solution to an existing problem or an entirely new method/process/device/ utility. A student's focus towards 'design ideas' receives preference. Although, innovations related to other topics are also eligible.

CSIR Innovative Award 2018 Latest Notification: The closing date to apply for the Award got changed from 1st January 2018 to 31st March 2018. Award training-cum-awareness program began in July 2018. Students will receive their awards on 26th September 2018.
CSIR Innovative Award for School Children: Quick Overview

Deadline
31 Mar 2018
Class / Course
School
Scholarship Type
School
Awarded Amount
Up to ₹ 1,00,000
Age Limit
N/A
Gender
All
Religion
All
State
All
Country
India
Apply Now
Click here
Eligibility Criteria
Every student has to meet the eligibility criteria to apply for the Award:-
The candidate must be an Indian citizen.
The applicant must be below 18 years of age as on 1st January 2018.
Each student or a group of students making the innovation can send only one entry.
Benefits under the Scholarship
CSIR will select top 15 most innovative entries. Award winners will get a certificate along with cash rewards in the following manner:-
| | | |
| --- | --- | --- |
| Prize | Number of Awards | Amount |
| 1st Prize | 1 | ₹1,00,000 |
| 2nd Prize | 2 | ₹50,000 |
| 3rd Prize | 3 | ₹30,000 |
| 4th Prize | 4 | ₹20,000 |
| 5th Prize | 5 | ₹10,000 |
Scroll left or right to view full table
How to Apply
Click here to get the scholarship details.
Go through all the guidelines and understand the requirements.
The applicant has to write innovation proposals in not more than 5000 words either in Hindi or in English.
Upload a scanned copy of verification letter from the school where the candidate is studying.
On a separate page provide details about the title of the innovation, name, and date of birth of the student, school and home address, class, telephone number and email ID.
Enclose all of these in an envelope and name it as 'CIASC-2017'.
Send the envelope at:
Head, Innovation Protection Unit-CSIR,
NISCAIR Building,
14-Satsang Vihar Marg
Special Institutional Area
New Delhi-110067
Selection Process
A CSIR assigned high-award selection committee makes the selection decision. They use the following process:-
Firstly, the committee screens all the entries and selects the top 50 applications.
The owners of the top 50 applications go through a training-cum-awareness program.
The training program takes place in July 2018 where the teachers can also accompany their students.
With this program, the candidates learn about intellectual property rights. He/she will also be able to write patents and design applications.
The committee's decision is final. Moreover, it does not accept any queries.