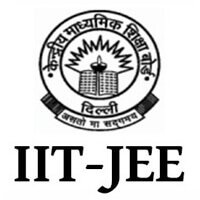 JEE Main 2018 official answer key brings hopes amongst all the test-takers as they get set to challenge the same in case of any discrepancy.
New Delhi/24.04.2018: JEE Main 2018 official answer key has been released today by CBSE on its website, jeemain.nic.in. This gives an opportunity to all test-takers to raise objections by paying a sum of ₹ 1,000/- per question. Remember, challenges can be made from 24th to 27th April. The Central Board of Secondary Education had earlier held JEE Main exam on April 8 (pen and paper-based exam) and April 15 and 16 (computer-based mode exam).
How to Challenge JEE Main 2018 Answer Key?
Once CBSE showcases the official answer key and images of OMR sheets (response sheets) on its official website www.jeemain.nic.in, the candidates may raise an objection by paying a sum of ₹ 1,000/- per question right through the link available on the Board's website. This is a non-refundable amount that can be paid online through debit and credit card. If the challenge is accepted, the amount of ₹ 1,000/- will be refunded to the original mode of payment. So, the challengers are requested to use their own credit or debit card.
Earlier, the CBSE board has conducted the JEE Offline 2018 on April 8, 2018 (Sunday). A considerable number of aspirants showed up for the exam, which was held in 112 cities in 285 centres. The JEE Online 2018 will take place on 15th and 16th of this ongoing month.
JEE Main 2018 Unofficial Answer Key:
While the Board is gearing up to display the answer keys and images of response sheets, there are some notable private coaching centres, including Resonance, Toppr.com, Brilliant Pala and Allen Kota that have already shared the unofficial answer keys of the Joint Entrance Exam 2018 on their websites.
Related Posts: