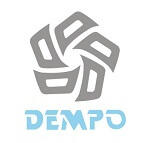 Dempo Group announced DCT Scholarship Scheme 2020 for meritorious Goan Students
Dempo Charities Trust commonly known as DCT, is an academic institution which works to visualize the all round development of students in terms of education. The foundation is working with an agenda to build up a well-established learning environment for disciplined citizens. Once again the charity released its fellowship program named as DCT Scholarship Scheme 2020 for the meritorious but economically weak Goan students.
The key objective to run this scheme is to develop self-confidence and support students to act independently in their respective field. The DCT Fellowship program provides an opportunity and helps students to take admissions in professional or postgraduate education in Goa or anywhere across India. The fellowship aimed to make educational content significant to life so that candidates make the right decisions and choices to get excel in careers.
DCT Scholarship Scheme: Quick Overview

Deadline
30 Nov 2020
Class / Course
Post Graduates, Graduate
Scholarship Type
Post Graduate
Awarded Amount
Rewards in form of Tuition Fee or Hostel Fee
Age Limit
N/A
Gender
All
Religion
All
State
Goa
Country
India
Apply Now
Click here
The Dempo Charities Trust 2020 fellowship program is a merit-cum-means scholarship for education seekers in the Goa region. The registration for DCT Scholarship Scheme 2020 will close on 30 November 2020. Read more information about its eligibility criteria, selection process, important dates and necessary documents for the course.
About DCT Scholarship Scheme:
The DCT Scholarship Scheme 2020, Goa offers financial support for the economically weaker citizens and helps them to pursue their dream studies in eminent institutes of Goa and other states of the nation. Under this scheme, students will get well-equipped instruments and right approach of studying with a positive attitude.
The trust governs four educational schools in Goa -
Voicuntrao Sinai Dempo Higher Secondary School of Commerce
Dhempe College of Arts and Science
VasantraoDempo Higher Secondary School of Arts & Science
Srinivasa Sinai Dempo College of Commerce & Economics
Highlights of the Contest:
The scholarship portal was launched by the Dempo Charities Trust for Goan students.
The trust is affiliated to Goa University and Goa Board of Secondary and Higher Secondary Examinations.
Registrations will close on 30 November 2020.
Scholarship Amount for Dempo Charities Trust 2020 fellowship:
The scholarship scheme will cover the annual tuition fees, hostel fees and other charges as per approved by the university concerned.
Important note: Scholars will get the benefits of the scholarship program either as a part-time or full-time course.
Eligibility for DCT Scholarship 2020:
Activities

Eligibility Criteria

Nationality

Available for Indian residents only.
An applicant should hold a Goa region domicile.

Educational Qualifications

Must have completed the graduation degree with at least 80% or more in a Goa recognized University or Institution.
Should get admission to any professional or postgraduate program in Goa or in any other top-notched Indian Institute or University.

Additional Details

An applicant must not be a participant in any other fellowship course from the State or Central government.
The annual family income of the student must be below the limit of ₹ 6 lakhs per year.
Scroll left or right to view full table
Steps to Apply for the Scheme?
Click here to visit the official link of the online application form.
Enter all the required details (such as Name, Address, Contact No., etc.)
Now fill your father's and mother's name with their respective occupation.
Note down your application Id and get a print out of your filled application form on your registered email Id.
Finally, send a hard copy of your filled application form along with the necessary documents to the below-mentioning address-
Dempo Charities Trust,


Dempo House, Campal, Panaji-Goa 403001
Necessary Documents:
Attach these documents along with your application.
| | |
| --- | --- |
| S. No | Documents |
| 1. | A copy of identity proof or Address proof |
| 2. | Photograph |
| 3. | A copy of the admission letter to the PG or Professional Course |
| 4. | Receipt copy towards the hostel fees, tuition fee, and other fees. (Excluding deposits) paid by the student for the academic year 2019-2020. |
| 5. | Certified documents related to IT returns of both parents for the preceding three years. |
| 6. | Statement of marks issued by the preceding University or Board of Examination. |
| 7. | Valid family income certificate for the previous year, issued by the competent government authority. |
| 8. | The front page of the bank's Passbook |
| 9. | Domicile Certificate |
Scroll left or right to view full table
DCT Scholarship 2020 Selection Criteria:
The organizers will appoint a special committee who will evaluate the overall applications and select winners for a merit-cum-means scholarship scheme 2020. The selected scholar will get the benefits of awards in the form of tuition or hostel fee.
Terms and Conditions:
The committee will distribute the scholarship amount either for a full or part-time course.
Up to 50% of scholarships will be secured for the female category applicants only.
The final decision will be taken by the committee members and no one has the right to challenge their decision.
A student must have valid account details.
The complete award will be served through a single transaction to the winner's bank account.
An applicant must not be a recipient of any other fellowship scheme.
Have a valid domicile certificate issued by the Government of Goa.