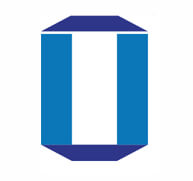 Enrol in Okayama University's Summer School Scholarship 2018
The University of Okayama in Japan invites applications from International students for the Summer School Scholarship 2018. This is a two-week scholarship programme starting from 1st July to 14th July 2018.
The last date to apply for the Okayama University Summer School Scholarship Programme 2018 is 14th February 2018.
The second last date to apply for the scholarship is 7th March 2018.
This scholarship is directed at the development of the Setouchi region of Japan. International students come to learn about the past, present and future of the Setouchi region. They get lectures and classes on the Setouchi's Art and Culture and festivals. It is a way to invite suggestions for bringing sustainable development in the region.
Summer School Scholarship by Okayama University: Quick Overview

Deadline
07 Mar 2018
Class / Course
Graduate
Scholarship Type
Under Graduate
Awarded Amount
JPY 80,000
Age Limit
N/A
Gender
All
Religion
All
State
All
Country
All
Apply Now
Click here
Benefits under the Okayama University Summer School Scholarship Programme 2018
The announcement of the names of the selected applicants for this scholarship will be made on 1st June 2018.
Those applicants who are selected for this scholarship programme get JPY 80,000.
The total number of the scholarship is 45.
Eligibility for the Okayama University Summer School Scholarship Programme 2018
Applicants should international students and should apply through one of the partner institutions of the Okayama University.
They should be pursuing Bachelor from a recognized university. Preference will be given to students of such institutions or colleges which have a partnership agreement with the Okayama University.
Before coming to Japan, candidates should be insured. In case the candidate did not have insurance, he/she will be required to buy an insurance policy of minimum JPY 5000.
Candidates should be proficient in the English language. If English is not the first language, students should produce language certification like IELTS, TOEFL, or CEFR.
How to Apply
Go through the scholarship criteria as mentioned on the scholarship page of the official website.
Create a 'new user' account and log-in
Now, go to the registration page and enter your scholarship application request in the "comment" field.
Attach important documents (Current enrollment certificate and academic record) along with the application.
An applicant can submit a request even when he/she does not meet the exact scholarship criteria.
Contact Okayama University to learn whether or not your university falls in the category of the Okayama University partner institutions.
Travel Insurance Requirements
Each participant is required to arrange travel insurance in his/her residence country before leaving for Japan.
Students, who arrive at Okayama University without suitable insurance, will have to buy the Okayama university co-op insurance before attending the summer program.
Terms and Conditions
No scholarship Opportunity for students from Non-partner institutions.
As per the Guidelines for Applicants, if a student is not enrolled in one of the partner institutions of Okayama University, he or she will not be considered as a candidate for JASSO Scholarship.