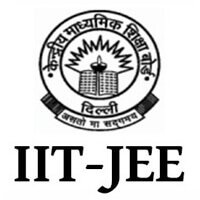 How to Prepare for IIT JEE Exam from Class 11th? Essential Key to Success
Getting into IITs is not at all an easy task and the popularity of getting into one is growing day by day. In other words, there is a cut-throat competition. IITs (Indian Institutes of Technology) are the most reputed engineering colleges in India and having a degree from these institutes is a dream of many students. Experienced faculties, best infrastructure, research opportunities, corporate tie-ups are some of the points that make the IITs stand out.
Admission into the IITs is done through JEE Advanced exam and to become eligible for the exam, candidates need to clear the JEE Main exam. Thus, aspirants are required to prepare for both the JEE Main and JEE Advanced exam. The exams comprise of questions for Physics, Chemistry, and Mathematics sections. The syllabus of the exam is of class XI and XII level. Thus, it is the best approach to start the IIT JEE preparation in class XI. In this way, you understand the topics in-depth and get two years of preparation time. Here are some points on why starting the preparation in class XI is good.
Why Should You Start IIT JEE Preparation in Class XI
Here is the answer to why it is the best decision to start your preparation in class XI:
The JEE Main and Advanced syllabus topics are same as topics of class XI and XII syllabus.
You don't have to worry about the board preparation. Till the board preparation pressure will come, you would have completed the syllabus.
It would be easy to seek help from subject teachers on various topics.
School tests and assessments will help in checking your preparation.
You will have access to the school library for preparation books as well as quiet study time.
You can form a group with the same interest students for discussions.
You can save a year after class XII which students generally drop-out for preparation.
Tips for Starting IIT JEE Preparation in Class XI
Here are the tips for starting the IIT JEE preparation in class XI:
Know the Exam Pattern and Syllabus
Check out the exam pattern and syllabus of both JEE Main and JEE Advanced. Here are the details:
JEE Main
JEE Main is conducted for two papers - Paper-I and Paper-II. Paper-I will comprise of Physics, Chemistry, and Mathematics. Paper-II will comprise of Aptitude, Mathematics, and Drawing.
JEE Advanced
JEE Advanced will comprise of two papers - Paper-I and Paper-II. Both Paper-I and Paper-II will have questions from Physics, Chemistry, and Mathematics. For B.Arch. courses, Architecture Aptitude Test is conducted.
As mentioned above, the syllabus will be from the topics of class XI and XII.
Know about Anand Kumar's Super 30 Classes - Click Here
---
Make a Study Plan
Make a strategic study plan for covering the entire syllabus. Set small targets to achieve on how many topics to complete in say one week, one month, three months, etc. Also, keep time for revision and mock tests in your study plan.
Make a Time-Table
Making a time-table as per your schedule keeping view your School timings and timing of your coaching (if any). The time-table must include studying all the subjects on a daily basis. Reading the topics on the same day they are taught in school and solving questions related to the topic will help in better understanding. It is not mandatory to go with the pace of your school teaching. You can start a new topic if you have understood the previous one clearly. You must stick to your time-table sincerely. Taking breaks in-between study hours is very essential to refresh your mind. Do make time for break sessions.
Clear the Basic Concepts
Now that you have a clear understanding of pattern and syllabus, understand the basic concepts in depth. Take help of your subject teachers if you have any doubts. While studying the topics as part of your school curriculum, it will be easier to understand. NCERT books are considered to be the best for clearing the basic concepts.
Make Notes
While studying any topic, make important notes related to the topic. These notes will help in revising the topics at later stages as well as for quick revision before the exam.
Get Reference Books
Apart from your curriculum books, there are various preparation books that are strictly based on the IIT-JEE syllabus and pattern. You can get these books (start with one book for each subject) for your preparation. You will easily find these books in your school library or the online/ offline market. Some of the good books are by Arihant Publications, H.C. Verma, O.P. Tondon, R.D. Sharma.
Have a Look on Previous Years' Question Papers
Previous years' question papers help a lot in preparing for the exam. While starting your preparation in class XI, you won't be able to solve the complete paper as questions will be from class XII topics too. However, you must go through the previous years' question papers for understanding the pattern in a better way. You will also get an idea about the type of questions and level of difficulty.
Stay Motivated
Preparing for the IIT entrance exam can be a daunting task. You may sometimes feel distracted and low on energy. There are also different attractions. However, you need to keep yourself motivated. Set your goal and visualize it. Writing your goal on a paper or making a visual image of achieving your goal and pasting it where it is visible to you will certainly be motivating. You can also make mini-goals to reach the big one i.e. getting into IIT.
Self-Care
This is the most important yet frequently neglected point. It may sound cliche but a healthy mind resides in a healthy body. So, it is important to eat healthy food and have a sound sleep. Also, we suggest indulging in your hobby, yoga, meditation, or any sports activity.
Preparing for the IIT JEE exam from class 11 does provide ample time; however, only a proper strategy, time-table, and concentration will help in achieving the big dream. Do not have a mindset that two years is more than the required time. Only those who stick to their plan, without skipping a day will come out in bright colours in the examination.