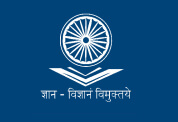 UGC's Emeritus Fellowship 2018 For Teachers to Conduct Research
The UGC (University Grant Commission) provides an opportunity for research to superannuated teachers under its special scheme 'Emeritus Fellowships'. Under this fellowship scheme, such teachers who have remained actively engaged in the teaching profession including research activities are given financial assistance to further their research interest. The fellowship aims at harvesting the experience benefit of the teachers that has been accumulated over years in their profession.
The total number of the Emeritus Scholarship is 200.
The duration of the Emeritus Scholarship is 2 years.
UGC Emeritus Fellowship: Quick Overview

Deadline
30 Jun 2018
Class / Course
Humanities, Social Sciences
Scholarship Type
Teachers
Awarded Amount
Honorarium of ₹31, 000 per month for 2 years by UGC
Age Limit
70 Years
Gender
All
Religion
All
State
All
Country
India
Apply Now
Click here
Benefits under the Emeritus Scholarship
For this scholarship scheme, 200 teachers are selected. Out of which, 100 scholarships are meant for the teachers of the Science stream and another 100 are given to teachers of Humanities, Language, and Social –Science.
Those teachers whose teaching records are found satisfactory are selected for the Emeritus scholarship. Under which they are given ₹31,000 per month for 2 years.
The 2 years period cannot be extended further.
The beneficiary teachers can avail the additional financial assistance under the 'Contingency Grant'. They can get ₹ 50,000 annually to meet additional expenses during the research.
They are also eligible for financial assistance for their foreign visit to any country related to the research project. It should be subject to the verification by the UGC.
The Emeritus fellows will also be given Medical benefits on par with the staffs of the university/college. However, they will not be entitled for the HRA (Human Resource Allowances).
Eligibility for the Emeritus Scholarship
The applicant should be a superannuated teacher. He/ she should have a notable service record.
An applicant should have done research on the issues which are highly relevant to the society.
The research work of the applicant should have got published during his/her service tenure.
The upper age-limit for pursuing the research is 70 years. It cannot be availed beyond the period of 2 years.
Note –
While determining the nominees for the Emeritus fellowship, the reservation principle will be followed.
The Transgender candidates are eligible to apply for the Emeritus Scholarship.
Terms and Conditions
100 slots available under scheme and 100 slots divided between humanities, language and social science (overall 200 slots)
Foreign visit related to the research is limited to once a year with preceding approval/NOC of the university/institution.
The audit department of the university will check the total expenditure.
The fellowship will provide medical facilities at the time of need but not housing facilities.
The fellowship will be provided based on Government of India norms.