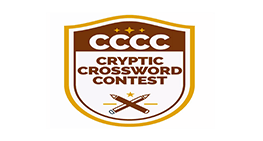 Intra-School CCCC Cryptic Crossword Contest 2018
cryptic cross word scholarship: Quick Overview

Deadline
10 Jul 2018
Class / Course
Class 9, Class 10, Class 11, Class 12
Scholarship Type
School
Awarded Amount
25000
Age Limit
14 - 17 Years
Gender
All
Religion
All
State
All
Country
India
CCCC Cryptic Crossword Contest 2018 is available for students of both public and private schools across the nation, with any recognized board. Participating students can win a cash prize of ₹ 25,000 by presenting their crossword solving talent.
Eligibility for CCCC Cryptic Crossword Contest 2018
Students from class 9th to class 12th
There is also an option of on the spot registration from 10 to 11 am.
How to Apply
Go to the official website
Click on the "Register Now" button
An application form will open, fill out the required details.
Benefits of this contest
Participation certificate will be given to all the participants.
The Grand Finale Amount for the National winner is ₹ 25,000 as well as a winning trophy.
Runners Up will receive ₹ 15,000, with runners-up trophy and certificate.
2nd Runners-up will get a cash prize of INR 10,000 will be awarded to the team along with trophies and certificates.
City-wide winners will get trophies, along with a free trip and stay in New Delhi during the Grand Finale round of the contest.
Important Information and Dates
Written tests (2 hours) of cryptic crosswords across crosswise over NVS schools in the nation, in which students can participate exclusively.
Based on the scores in the two tests, each school chooses a group to represent themselves at the NVS Regional and CCCC City Rounds.
The contest consists of 2 phases, Phase 1 starts in July and concludes in September in different cities as mentioned here
The second phase consists of the Grand Finale round that will take place in New Delhi. It is a three-day event wherein, the final teams will compete against each other for the winning trophy.
Terms and Conditions
Keep a regular check on the official website so as to learn the exact venue of the contest in different cities.
Host schools can send two teams in the competition. Each school team has to be accompanied by their teacher-in-charge, as it is a mandatory condition.
Qualities teams residing outside of the Delhi-NCR region will get the sleeper class train fare for the Grand Finale Round. Moreover, the organizers will provide the charge for local stay as well as the transport to and from the venue.