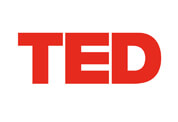 Turn into a TED Fellow with the TED 2019 Fellowship Program
TED Fellowship Program 2019 is a global platform and network of 400+ innovators and leaders. Under this program, 20 people from around the world are chosen every year to take part in TED or TED Global. Any individual who has done an exceptional job in their respective field can easily apply for this program.
The program focuses on people who have made significant breakthroughs or have received excellent results from their innovations. Selected applicants get to be a part of the TED conference. Additionally, the fellowship is open twice a year, once for TED and later for TED Global.

TED Fellowship 2019 Latest Notification: Individuals can apply for the TED Fellowship 2019 program by 26th August 2018. Subscribe to Exams Planner to get the entire schedule for the program. Applicants will receive timely notifications right after TED officials make any announcements.
TED Fellowship Program: Quick Overview

Deadline
26 Aug 2018
Class / Course
ALL
Scholarship Type
ALL
Awarded Amount
Age Limit
21 - 40 Years
Gender
All
Religion
All
State
All
Country
All
Apply Now
Click here
Eligibility Criteria
The program welcomes applications from:
Inventors
Advocates
Filmmakers
Photographers
Makers
Doers
Artists
Musicians
Entrepreneurs
Human Rights activists
Scientists
NGO Heads
Applicant's of 18 years or above can apply, although the program's preferred age criteria are 21-40 years.
Other than an impressive achievement, the candidate must also have a good heart and fine character.
An applicant is eligible if he or she has done original work and has brilliant potential.
Candidates from all disciples with kind and collaborative personalities are welcome to apply.
TED Fellowship Requirements
Each applicant needs to fulfil these requirements: -
Since the TED Conference takes place in the English language, the applicant must have English proficiency.
Once selected, the candidate has to be available for at least 10 hours to interact with fellow TED team members via videoconferences.
Benefits under the TED Fellowship Program 2019
An applicant will receive the following benefits after becoming a TED Fellow: -
Travel costs to and from the TED conference.
Meals and Accommodation costs while at the conference.
Personal career coaching and speaker training.
Public relations guidance along with mentorship.
An opportunity to speak at the TED conference and join the community of 450+ innovators.
Tips to Apply
Make use of the following tips to apply successfully: -
Don't wait till the last date to apply and apply as early as possible.
Provide all your information briefly and specifically.
Academic reports play only a small role. Applicants need to clearly specify their current working state, achievements, and contributions.
Share your creative and innovative projects as well as advancements.
Provide your website and personal profile links carefully.
Don't forget to save an offline copy of the application form after submitting it.
How to Apply
After understanding the tips and eligibility, use these steps to become a TED Fellow: -
Go to the application form page.
Fill all the information. (personal, contact and references)
Agree to the terms and conditions.
Submit the form.
Selection Process
A program group consults from experts and performs reference checking before making selections. The group does not use any other algorithm.