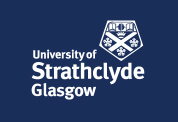 Complete your Graduation in the UK with Strathclyde University Scholarship
The University of Strathclyde located in Glasgow, the largest city of the UK. It offers various Undergraduate and Postgraduate programmes in numbers of disciplines.
The faculties are equally brilliant imparting students with the best of the theories along with the practical knowledge. The university expends around 350 million every year towards the development of the university infrastructure. A high-quality infrastructure at the university provides an excellent learning experience to students.
Every year around 22,000 students receive their Graduation degree from the university and find employment in some of the best companies in the world. One of the illustrious alumni was John Longie Baird who invented TV.
The Strathclyde University is also known for providing excellent employment opportunities to students. As per the survey, approximately 97% of the Strathclyde graduates find employment right after completing their studies.

Strathclyde Scholarship 2018 Latest Notification: The last date to apply for the International undergraduate scholarship program of Strathclyde is 31st August 2018. The Strathclyde Business School will offer a total of 5 scholarships after the screening of applications and checking the eligibility of students. Stay connected with Exams Planner to get recent notifications of this scholarship.
Strathclyde University Scholarship: Quick Overview

Deadline
31 Aug 2018
Class / Course
BA Business, BA International Business, Integrated Master International Business, Modern Languages
Scholarship Type
Under Graduate
Awarded Amount
£ 2,000 tuition fees
Age Limit
N/A
Gender
All
Religion
All
State
All
Country
All
Apply Now
Click here
Eligibility Criteria
This award is only for international fee-paying students who have applied for an Undergraduate degree from Strathclyde Business School. Other important criterions are: -
The student must be providing the full payment (self-funded) of the international program and not backed by any government or scholarship program already.
The candidate must not have any other scholarship.
The applicant must hold a conditional or unconditional offer to study. Courses include; BA Business, BA International Business, Integrated Master International Business and Modern Languages.
Benefits under the Scholarship
Strathclyde Business School offers various scholarships to high-quality international applicants for entry in 2018/19. Selected students will get £2,000 as a scholarship reward. This amount is the discount on the tuition fee in each year of undergraduate study with the Strathclyde Business School.
How to Apply
Simply download the application form from the link provided on the international scholarship page of the official website.
Attach essential documents with the application form and send them to [email protected]
Scholarships for International Students at the full-term Bachelor's or Master's level
The Strathclyde University offers more than one dozen scholarships programmes to aid students in their studies at the university. Some of the Strathclyde's scholarships that International students can apply for are: -
Strathclyde Business School Masters Scholarship for International Students
Strathclyde Business School Deans Excellence Scholarship for First Class Degrees – International Students
Strathclyde Business School Deans Excellence Scholarship (Undergraduates)
BBA International Scholarship
India Full-Time MBA Scholarship
Science International Scholarship
Faculty of Science Research Elite Scholarship
Faculty of Science Undergraduate Elite Scholarship
Dean International Excellence Award: Humanities and Social Science
Strathclyde Prestige Award for Excellence in International Relation
Strathclyde Prestige Award for Media & Communication
Strathclyde Prestige Award for Excellence in International Commercial Law
Faculty of Engineering Excellence Scholarship for New International Students
SBS India Full Time M.Sc. Dean's Excellence Scholarship
M.Sc. Business and Management International Leader of the Future Scholarship
International Scholarship for Hunter Centre Entrepreneurship Portfolio of Master's Programme
Commonwealth Scholarship for Management in Finance at the Institute of the Finance Management
International Scholarship for the M.Sc. International Human Resource Management and M. Sc. Human Resource Management
Computer and Information Science Jubilee Scholarship
Mackenzie Scholarship