Harish Chandra Fellowship 2018 for Post-Doctoral Physics Research
Published on : 13 Jul 2018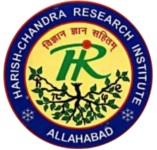 Those Indian students who are studying Astro-physics have an opportunity to apply for the Harish Chandra Research scholarship. The scholarship is given for 3 years. The Harish Chandra Research Institute is located at Allahabad, Uttar Pradesh. The institute is known for research in Mathematics and Theoretical Physics. It offers the Post-doctoral programme in collaboration with the Homi Bhabha Research Institute. The fellowship aims at encouraging and supporting students for the higher research in Astro-Physics. Students can apply for the Post-doctoral fellowship twice in a year in August and December.
Harish Chandra Fellowship: Quick Overview

Deadline
15 Aug 2018
Class / Course
Physics
Scholarship Type
Master & Doctoral Programs
Awarded Amount
perform research in varied fields of Physics
Age Limit
N/A
Gender
All
Religion
All
State
All
Country
India
Apply Now
Click here
---
---
The last date to apply for the Harish Chandra Fellowship 2018 is 15th August and 31st December 2018.
Benefits of the Harish Chandra Fellowship2018
Interested students can pursue a Post-doctoral fellowship in the following areas -High energy phenomenology, Astrophysics, Condensed matter physics, String theory,Quantum information & computing.
Eligibility for the Harish Chandra Fellowship 2018
Only Indian students are eligible to apply for the Harish Chandra fellowship 2018.
An applicant should be a research scholar.
The applicant should have the necessary qualifications to be eligible for the Post-doctoral programme. He /she should have done Masters in the related subjects (Mathematics/Physics).
How to Apply
Visit the official website and fill up the application form.
Attach all the necessary documents in the prescribed format.
It is required to send the application at physvisit@hri.res.in or at the following address:-
Coordinator (Postdoctoral Programme, Physics),
Harish-Chandra Research Institute
Chhatnag Road
Jhunsi
Allahabad 211 019
India
Essential Documents
Up-to-Date Curriculum Vitae or Resume
List of published papers
Research Plan
3 letters of recommendation/reference provided by superior, colleague or mentor
Applicable Research Fields
Only candidates of the below-mentioned research fields will be given the scholarship:-
Astrophysics
High energy phenomenology
Condenses matter physics
String theory
Quantum information and computing
---
Subscribe Now for Harish Chandra Fellowship Latest Updates
Subscribe for latest exam notification and never miss an update of our daily tips and tricks from Toppers and Counsellors.
---
---