Saksham Scholarship Intended for Differently-Abled Students
Published on : 17 Jul 2018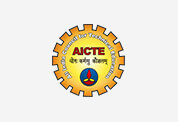 'Saksham' scholarship is a Ministry of Human Resource Development Scheme. AICTE (All India Council of Technical Education) has implemented this programme for differently-abled or specially-abled students. This scheme provides them support and encouragement so that they can pursue technical education and find a job.
Saksham Scholarship 2018 Latest Notification: The last date to apply for the 2017-18 programs was 30th June 2018. For the year 2018-19, the application process will begin in the 3rd week of October 2018. The last date to apply for the program is expected to be in November 2018 (Tentative). Students can stay up-to-date with this scholarship by subscribing to our website.
Saksham Scholarship: Quick Overview

Deadline
30 Jun 2018
Class / Course
Technology
Scholarship Type
Graduate
Awarded Amount
Tuition Fee of ₹ 30,000
Age Limit
N/A
Gender
All
Religion
All
State
All
Country
India
Apply Now
Click here
---
---
Subscribe Now
Subscribe for latest exam notification and never miss an update of our daily tips and tricks from Toppers and Counsellors.
Benefits under the 'Saksham' Scholarship
Total Number of scholarships – The scheme offers a total of 1000 scholarships every year. Out of which 500 scholarships are meant for Degree applicants and 500 for Diploma applicants.
Duration of the scholarship – Till the completion of the Degree/ Diploma programme
The amount granted under the scholarship -
Tuition Fee - Selected students receive a tuition fee of ₹30,000 every year till the end of the course. In case, tuition fee has been waived or reimbursed; candidates can still avail the ₹30,000 to purchase Books, laptop, desktop, vehicle, equipment, and software. Students also receive an additional amount of ₹2000 per month for 10 months.
Eligibility Criteria for the 'Saksham' Scholarship
The reservation principle of the scholarship includes 27% for OBC candidates, 15% for SC applicants and 7.5% for ST candidates. Students are eligible to apply if they meet the following criteria: -
Specially-abled or differently abled students with disability percentage, not less than 40 are eligible for the benefits of the 'Saksham' scholarship.
Also, the annual family income of the applicant should not be more than 8 lakhs. In case of the married girl applicants, family income of her in-laws will be counted.
Applicants enrolled in the 1st year of Degree/Diploma course in any AICTE recognised college or institutions are eligible for this scholarship.
How to Apply for Saksham Scholarship
Saksham scholarship is transferable in nature. It means, if any year, deserving candidates have not been found, then the scholarship will be transferred to the next year. Candidates can apply successfully by using the following steps:
Register as a new user here.
After registration, check your email and click on the confirmation link.
Once the email is confirmed, use the registered email id and password to log-in.
Fill up all the details (personal and academic details) in the application form.
Upload/Attach all the required documents in the prescribed format.
Click on 'Submit' to send the application form.
For queries, simply send an email at prasak2015@aicte-india.org or use Phone Number: 011-23724673 (from 9.30 am to.5.30 pm)
Essential Documents
A scanned copy of Class 10th and 12th mark sheets
Preceding financial year's annual family Income Certificate in the prescribed format issued by not below the rank of Tahsildar.
Disability certificate issued by a knowledgeable Authority
Admission letter duly signed by the issued by Directorate of Technical Education for the admission in Diploma/Degree course.
Certificate issued by the Director/Principal/ Head of the Institute.
Tuition fee receipt.
AADHAR seeded Bank Pass Book in the name of the student indicating Account number, IFSC code, and Photograph
Caste Certificate for SC/ST/OBC category.
An Attested copy of AADHAR card.
Declaration duly signed by parents stating that the information provided by their child is correct and will refund the Scholarship amount if found false at any stage.
---
Subscribe Now for Saksham Scholarship Latest Updates
Subscribe for latest exam notification and never miss an update of our daily tips and tricks from Toppers and Counsellors.
---
---