Tata Steel Announces Moodie Scholarship for SC/ST Students
The Tata Steel gives twin fellowships 'Jyoti' and 'Moodie' every year. It is meant especially for the Scheduled Caste and Scheduled Tribe students of Jharkhand. The Moodie Scholarship aims at promoting higher education among the economically disadvantaged sections of students from Bankura, Midnapur, and Purulia districts of West Bengal. Under this scholarship programme, students from different streams like MCA, Medical, Polytechnic, Engineering, Biotechnology and Microbiology streams receive financial assistance to pursue their higher studies. This scholarship programme is funded by Mr. Finlay Moodie and Mrs. Sheila Ann Moodie, philanthropists from Great Britain.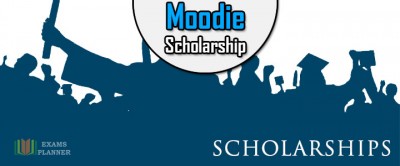 Tata Steel Moodie Scholarship: Quick Overview

Deadline
28 Feb 2018
Class / Course
Biotechnology, Polytechnic, Microbiology, MCA, Medical, Engineering
Scholarship Type
Under Graduate, Post Graduate
Awarded Amount
₹ 7,500 to ₹ 15,000
Age Limit
N/A
Gender
All
Religion
All
State
Jharkhand, West Bengal
Country
India
Apply Now
Click here
Benefits under the Moodie Scholarship
An applicant should belong to the Scheduled Caste or Scheduled Tribe category.
The amount of the scholarship depends upon the level of the course attended by the student. For example, students in the Degree - ₹ 12000/ Diploma level - ₹ 8000/, and P.G – ₹ 12000/ or 15000.
Eligibility for the Moodie Scholarship
Those students who are enrolled in the higher courses can apply for this scholarship.
Students should be enrolled in any one of the following streams – Engineering, Polytechnic, Medical, MCA, Microbiology, and Biotechnology streams.
He/ she should be from Midnapur, Bankura, and Purulia districts of West Bengal.