Exciting Scholarship Offer for J&K Students by Sanskriti University
Last Updated : 09 Jul 2018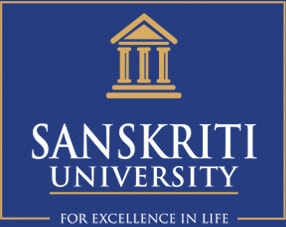 UP-based Sanskriti University has announced scholarship of ₹ 1 Crore for J&K students saying that the university has various new courses with assured placements.
29 May 2018: Sanskriti University, Uttar Pradesh has announced a scholarship for the students of Jammu and Kashmir worth ₹ 1 crore. The scholarship is for the students who want to pursue higher education from its Mathura campus. The university has opened admission to students from J&K for the first time. It has a variety of new courses with assured placements. Scholarships will be awarded to students after a background check.
Sanskriti University Scholarship for J&K Students: Quick Overview

Deadline
N/A
Class / Course
MBA, B.Tech, M.Tech
Scholarship Type
Under Graduate, Post Graduate
Awarded Amount
25% of their Tuition Fee for the 1st Year
Age Limit
N/A
Gender
All
Religion
All
State
Jammu and Kashmir
Country
India
Apply Now
Click here
---
---
The Executive Director of the University, P.C. Chabra, told the reporters, "The Sanskriti University has decided to provide an opportunity to the students of Jammu and Kashmir to pursue higher education at its Mathura campus and it is for the first time when the varsity is extending admissions to the students of the state"
He further said, "The University is recognized as one of the premium private universities of north India where, besides quality education, great attention is paid towards holistic development of students."
The General Manager, Abhishek Shukla said, "The University, as part of its efforts to contribute towards equitable growth across different strata of the society, has decided to award scholarships to the tune of ₹ one crore to the meritorious students from Jammu and Kashmir who come from a humble background."
Courses at Sanskriti University
The university offers various courses at undergraduate, post-graduate, and PhD levels in the fields of engineering, medicine, paramedical, management, education, agriculture, humanities, hospitality, fashion-designing, and biotech.
The University also offers scholarships on the basis of CAT and JEE scores to students interested in MBA and B.Tech. programmes.
---
Subscribe Now for Sanskriti University Scholarship for J&K Students Latest Updates
Subscribe for latest exam notification and never miss an update of our daily tips and tricks from Toppers and Counsellors.
---
---