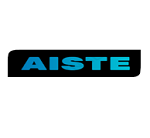 Apply before Deadline for the All India Scholarship Test Exam (AISTE) 2019
In order to help those students who face lots of economic problem due to their financially deprived background, the AISTE organization execute a proposal to support them via scholarship medium. The All India Scholarship Test Exam is a National merit-based fellowship scheme conducting by the certified body of AISTE which is recorded under the Ability Education Trust. Out of all eligible entries, the top 200 brilliant shortlisted aspirants will be awarded a scholarship for financially deprived candidates.
The motive to stimulate this fellowship proposal is to support hardworking students and encourage them to strengthen up capabilities and accept challenges in life. The scholarship aimed to offer financial assistance which is useful for the welfare of the candidates and their better growth. Talking about the examination pattern it's an online test which will allow candidates to experience the zone of competition.
All India Scholarship Test Exam (AISTE): Quick Overview

Deadline
20 Feb 2019
Class / Course
Class 1, Class 2, Class 3, Class 4, Class 5, Class 6, Class 7, Class 8, Class 9, Class 10, Class 11, Class 12
Scholarship Type
Merit Based Scholarship
Awarded Amount
Up to ₹ 90,000
Age Limit
N/A
Gender
All
Religion
All
State
All
Country
India
Apply Now
Click here
To motivate young minds and inspire them to fulfill their dreams of studies, the organizers have decided to launch All India Scholarship Test Exam 2019. The final date to submit applications for the scheme is 20 February 2019. The top performers of the online test will receive a scholarship allowance up to ₹ 90,000.
More about the AISTE Scholarship 2019:
All India Scholarship Test Exam is a nationalized level program which is designed for the needy aspirants of India. For the program, students belong to class 1st to class 12th can endow their successful entry for this online test. The program offers a wide platform for opportunity seekers to make their backbone more potency towards the education system. A sum total of 62 praiseworthy candidates will receive fellowship based on their performance in the online test.
Benefits under All India Scholarship Test Exam (AISTE) 2019
The awards of the scholarship are categorized into 2 departments i.e. National level and State level.
National level awards-
The first position holder will get a fellowship allowance worth of ₹ 90,000.
The second position holder will get a fellowship allowance worth of ₹ 70,000.
The third position holder will be awarded a scholarship allowance worth of ₹ 50,000.
Apart from this, the top scorers will get certificates and one-year books facilities.
State level Awards-
The first rank holder will be awarded a fellowship prize worth of ₹ 30,000 for the duration of one-year.
Apart from this, they get the one-year facilities to experience the books amenities and honored with excellence certificates.
Top 1000 scholars will grab participation certificates.
Quick Overview of AISTE 2019:
Categories

Complete Information

Offered By

The competition is registered under Ability Education Trust

Scholarship name

All India Scholarship Test Exam (AISTE) 2019

Available for

Eligible students of Class 1st to 12th across India

Age limit

Students up to 18 years of age

Scholarship Award

National and State level fellowship grant worth of ₹ 90,000

Contact Details

All India Scholarship Test Exam

E 29 Second Floor,

Pandav Nagar,

Delhi -110092

Phone: +91-8587907932

Email: [email protected]
Scroll left or right to view full table
What are the Criteria of Eligibility for the AISTE 2019?
Aspirants need to complete the basic set of eligibility criteria in order to apply for the fellowship scheme. Discussing the criterion of eligibility young fellows need to submit an absolute application form for the course.
The scholarship program is available for the scholars of Class 1st to Class 12th from Indian acknowledged college or university.
Dates to be Remembered:
The important dates for the proposal of AISTE 2019 are as follows-
Deadline of the fellowship application: 20 February 2019
Releasing date of Admit card: 18 April 2019
Date of Examination: 12 May 2019
Declaration of Results: 01 June 2019
Steps to Apply for AISTE 2019 -
This year students get a chance to submit their entries via an online or offline medium. Most of the students don't know how to use the internet for scholarship portal, in a direction to resolve this problem the organizing committee of AISTE 2019 opens an offline medium for non-online users.
For Online Users:
Click here to visit the AISTE website.
Tab on 'Apply Online' button at the front side of the page.
Fill all your requisite details or information.
Upload a scanned image of your photo and signature (size up to 1MB).
Submit your application.
For Offline Users:
Aspirants can download the application form from here.
Take a printout and fill it.
After this, candidates need to submit their filled application form to the below-mentioning address -
All India Scholarship Test Exam




E 29 Second Floor




Pandav Nagar




Delhi -110092
AISTE 2019 Selection Process -
The process of selection for All India Scholarship Test Exam 2019 will be done via exam score and interview round.
The AISTE is a merit and need cum merit based scholarship exam as follows:
Merit Based: The scholarship is available only for 200 top brilliant scholars who have to perform well in the online scholarship test and in the interview round.
Need cum Merit Based: The students will also be selected on the basis of their board marks, family income, and interview round.
Details of the AISTE 2019
The application fee for the top 500 applicants will be waivered 100%.
The total number of questions asked in an online exam is 120.
Questions will be asked on the subjects like English, Mathematics, G.K, and Science.
Certificate of participation will be honored to top 1000 winners.
The application fee for the scholarship program is ₹ 249.
The offline exam will be conducted in the Indian states including Madhya Pradesh, Uttar Pradesh, Rajasthan, and Bihar in the month of April 2019.
The duration of the exam is 2 hours.
The question paper is designed in English, Hindi, Semi- English or Marathi medium.
Negative marking of ¼ will apply.