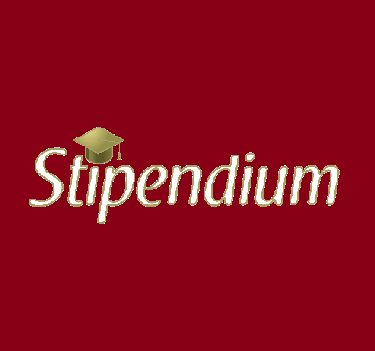 Application submissions are open for Delhi University Stipendium Scholarship 2019 0
To encourage young genius minds in the course to achieve excellence, the JH Education Private limited is working continuously to support potential students of India. Students studying in the recognized schools or boards are eligible to take part in the annual fest of Delhi University Stipendium Scholarship 2019. The scheme was started to help meritorious students of class 12th who are in the form to ascertain themselves as an intensifying star of the country. On the other hand, under this program students get a scholarship amount in the form of tuition waiver up to 100% for attaining further higher education.
This time only top 20 aspirants will get a scholarship allowance of Delhi University Stipendium Scholarship 2019, out of which 10 candidates with the best answers given at the application round got various fellowship prizes for the contest. They will be qualified on the basis of their knowledge in vocabulary and an attentive mind. The last date to entitle for the fellowship scheme in support of the upcoming session is 31st January 2019.
Delhi University Stipendium Scholarship: Quick Overview

Deadline
31 Jan 2019
Class / Course
Class 12
Scholarship Type
Merit Based Scholarship
Awarded Amount
100% tuition fee waiver
Age Limit
N/A
Gender
All
Religion
All
State
All
Country
India
The National podium of Delhi University Stipendium Scholarship 2019 entices scholastic fellows of class 12th whose annual family income is less than 200,000. Other than that a candidate who wants to take admission in the 2019 session at Delhi University are qualified to submit an application.
More About the Program & It's Benefits:
In order to sustain fellowship grant in the form of help to continue higher studies without burning a hole in the pocket of the parents, the JH Education Private Limited takes a step further and launched Delhi University Stipendium Fellowship Program 2019.
Through this page, interested students get an overall exposure of information related to the scheme in the form of eligibility criteria, age limit, the final date of application, and much more.
Aspirants will be shortlisted and receive fellowship rewards completely based on their performance in the program. The scheme will be distributed into four different categories i.e.
Category A- Rank holders of 1 to 4 will be awarded an application fee, registration fee, and a tuition waiver of 100%.
Category B- Rank holders of 5 to 8 will be awarded up to 100% application fees waiver, 75% tuition fee, and a 50% registration fee waiver.
Category C- Rank holders of 9 and 10 will be awarded up to 100% application fee waiver, 50 % tuition fee, and 25% registration fee.
Category D- Rank holders of 11 to 20 will get a participation certificate only.
Quick Overview of Delhi University Stipendium 2019
| | | |
| --- | --- | --- |
| S. No | Categories | Complete Information |
| 1. | Offered By | JH Education Private limited |
| 2. | Scholarship name | Delhi University Stipendium Scholarship 2019-20 |
| 3. | Applicable for | Fascinating scholars who are currently enrolled in class 12th in any discipline can apply for the fellowship program |
| 4. | Age limit | Students up to 18 years of age are suitable for the program |
| 5. | Scholarship Award | Fellowship grant up to 100% tuition fee, admission, and an application fee waiver |
Scroll left or right to view full table
Criterion of Eligibility, Application 2019
The scholarship scheme signifies with an objective to drop out the level of illiteracy from the nation and make people aware to pursue their dream studies. The organizers share a vision to provide financial assistance will support students to follow their dreams.
Categories

Described Information

Nationality

This national level exam is only available for the permanent residents of Indian state origin

Educational Background

In order to participate in the contest, a student should be currently enrolled in class 12th in any discipline.
Must be an aspiring candidate to take admission at Delhi University in 2019 session
Scroll left or right to view full table
Submission Process of Application- Delhi Stipendium 2019
All the interested participants have to qualify a different stage in order to successfully applying for the scholarship scheme. Read this piece of writing to understand the complete concept of application and submission of the form.
Open the web link of Delhi University Stipendium Scholarship 2019.
Fill up all the necessary information in the registration form and generate email Id and password.
All the successful registration entrant will get all the instructions on their registered email Id.
After this, they need to make a write up which will cover the following topics:

Why the applicant wants to study in University of Delhi & why should they get this scholarship? In 150 to 200 words.
Which course do they wish to study & why? Relate this with short & long term career goals in 200 to 250 words.

And finally, complete your submission process and send your application.
How students will be selected?
All the qualified participants will be shortlisted on the basis of their thoughts, performance in vocabulary, and elaborative style of write up submitted at the time of application.
Dates to be Remembered:
Application process starts: 01st December 2018
Deadline of the application process: 31st January 2019
Final date to submit a Write up: 28th February 2019
Declaration of results: 15th March 2019
Terms and Conditions- Delhi University Stipendium Scholarship 2019
Aspirants need to send their write up within 30 days of application.
The program is valid for class 12th students who are willing to take admission in Delhi University.
If in case the qualified winner will not present at the time of scholarship distribution ceremony, then the fellowship cannot be transferred to any other participant.
If any participant is found violating the terms & conditions of STIPENDIUM 2019, his/her registration will be cancelled immediately.