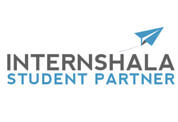 Internshala Girls Scholarship 2018 for a Better Career and Future
The Internshala Career Scholarship for girls is an annual program. It helps to advance a girl's career in her choice of field. The motive of the program is to identify those girls who have fought against odds to study and pursue a career. A girl could belong to any field whether academic, music or sports.
With this scholarship, the Internshala team wishes to push a girl's career in some way. They provide an allowance for pursuing an internship or starting a project in the chosen field. Apart from this, they also offer an allowance to pay for a training program or equipment.
The application process for 2018 has closed now. Click here to check the result.

Internshala Scholarship 2018 Latest Notification: The last date to submit applications for the Internshala Scholarship was 15th January 2018. Team Internshala released the result on 31st January 2018. There is no information for the academic year 2018-19 as of now. Bookmark this page to get instant updates.
Internshala Scholarship: Quick Overview

Deadline
15 Jan 2018
Class / Course
Music, Art, Academics, Sports
Scholarship Type
Graduate
Awarded Amount
₹ 25,000
Age Limit
17 - 23 Years
Gender
All
Religion
All
State
All
Country
India
Apply Now
Click here
Eligibility Criteria
Girls who are Indian citizens are eligible to apply for the scholarship. The age criteria for the application is 17 to 23 years (as of 31st December 2017), i.e. born between 1st January 1994 and 31st December 2000, with a career objective can also apply.
Benefits under the Scholarship
It is a one-time reward of ₹25,000. The programme takes place every year just for helping out needy girls of India. The beneficiary receives the award through the referee she mentioned on the application form.
How to Apply
The application process of Internshala scholarship consists of 3 steps, they are: -
Step 1: Fill out the online application form with all the personal, academic and co-curricular activities details.
Step 2: After the screening process, short-listed candidates receive a notification. These students then go through a telephonic interview round. Students need to submit all the important documents before the interview.
Step 3: The Internshala team then verifies the referee mentioned in the application form. Once the verification completes, the team announces a winner.
[ad][/ad]
Selection Process
Every application goes through a screening process on the basis of the following criteria: -
An element of fighting against odds – these can be financial, physical handicap, societal, or anything that might have put obstacles in the candidate's path.
An element of achievement – the applicant must have done remarkably well in her chosen field, be it academics, sports, music or arts.
An element of purpose – the purpose for which the candidate will use the scholarship reward amount.
An element of need – everything else being the same, someone who is in greater financial need receives the scholarship.