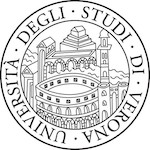 Verona Scholarship - Get Master's Degree in Mathematics at Verona University, Italy
International students who wish to study in Italy can apply for the Verona Scholarship. The applications are invited by the Verona University, Italy to give a scholarship to deserving students to pursue Masters in Mathematics. The duration of the scholarship is 2 years. The applicant should be non-European Union students.
The last date to apply for the Verona Scholarship 2018 is 12th April 2018.
Verona Scholarship - Quick Overview
| | |
| --- | --- |
| Scholarship Name | Verona Scholarship |
| Scholarship Provider | Verona University, Italy |
| Scholarship Type | International Scholarship |
| For Class / Course | Masters in Mathematics |
| Country | Non-European Union Students |
| Duration | 2 years |
| Deadline | 12th Apr 2018 |
| Award/ Benefits | Gross € 9,000 per year |
| Age Limit | No Age Limit |
| Gender | All (No Limitation) |
| Application Process | Online |
Scroll left or right to view full table
Verona Scholarship: Quick Overview

Deadline
12 Apr 2018
Class / Course
Master's in Mathematics
Scholarship Type
International
Awarded Amount
€ 9,000.00 gross per year
Age Limit
N/A
Gender
All
Religion
All
State
All
Country
All
Apply Now
Click here
Benefits under the Verona Scholarship
Those students who are selected for this scholarship are given € 9,000 annually.
The maximum duration of the scholarship is 2 years.
Eligibility for the Verona Scholarship
An applicant should have an excellent education in Mathematics. Preferably, with a qualification in Laurea Triennale or equivalent in Bachelors from a recognized University/College.
The applicant should be a non-European Union student.
He/she should have applied for admission in the Master's programme in Mathematics at Verona University, Italy.
Application Procedure for the Verona Scholarship
Interested students in the Master's programme should apply with the updated CV.
The applicants should produce certificates in favour of their educational qualifications.
The applicants are also required to produce a 'Statement of Purpose' of joining the Master's programme. The applicant's statement should be motivating.
The application procedure is a 2 step process. The first stage is the Pre-enrollment step in which the CV of the applicants is assessed by the staff. The short-listed students are asked to submit documents related to their entry into the country.
About Verona University
The University was established in 1982 in Verona, Italy, and consists of 12 major departments: -
Biotechnology
Business Administration
Computer Science
Economics
Foreign Languages and Literature
Law
Medicine
Neurological, Neuropsychological, Morphological and Movement Sciences
Philosophy, Education, and Psychology
Public Health and Community Medicine
Surgery
Time, Space, Image, Society
It was announced as the best non-private university in Italy in the years 2014, 2015 and 2016 respectively. Recently, the university decided upon improving diversity and introducing special scholarships and grants for Non-European Union students.
Candidates with disabilities or specific learning complications
There is a different process of applying for the scholarship for students with disabilities (e.g. blind or deaf candidates, or any other relevant disability) and to those with specific learning problems (e.g. applicants diagnosed with dyslexia, dysgraphia or dyscalculia).
In cases like these, the applicant is requested to inform about his/her status at the time of application itself. It is also needed to send copies of the clinical records issued by knowledgeable healthcare institution to Verona University.
Terms and Conditions
The documents attached along with the application form must be in English. If not, then attach a translated version of the certificates in English.
In case of non-fulfilment of any of the pre-requisite, the applicant will be excluded from the scholarship at any time even if the examination process is already done.