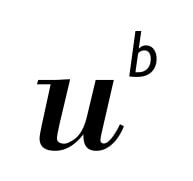 Bern University Scholarship 2018: Post-Doctoral and Ph.D. Programmes
The University of Bern in collaboration with the Swiss Foundation is inviting applications from international students for Ph. D and Postdoctoral Fellowships in Middle East Studies, Jewish Studies and Political Science. Under this fellowship programme, students will be provided full financial assistance to pursue their research studies from the Bern University.
The last date to apply for the Bern University Fellowship programme is 30th January 2018
Bern University Scholarship: Quick Overview

Deadline
30 Jan 2018
Class / Course
Middle East Studies, Jewish Studies, Political Science
Scholarship Type
International
Awarded Amount
EUR 40.052 to EUR 42,611 per year
Age Limit
N/A
Gender
All
Religion
All
State
All
Country
All
Apply Now
Click here
Benefits under the Bern University Fellowship Programme 2018
Those applicants who are selected for the Ph. D scholarship 2018 will receive CHF 47,000 and CHF 50,000 annually to carry their studies.
Those applicants who are selected for the Postdoctoral Fellowship will be provided CHF 60,000 per annum.
The number of the scholarship is not fixed.
Eligibility for the Bern University Fellowship Programme 2018
Applicants should be international students.
To pursue Ph. D programme, applicants should have done Masters in the Jewish studies, Political Science, or Middle Eastern studies from a recognized college.
To get admission in the Postdoctoral programme, applicants should have completed Ph. D recently in the related subjects.
Preference will be given to applicants who know Hebrew or Arabic.
They should also be fluent in the English language.
Documents Required
The following documents need to be sent in one PDF: -
Updated Curriculum Vitae/Resume (containing all the work experience)
One page letter of motivation/purpose
A copy of Academic certificates
A copy of diplomas
Completes list of publications
How to Apply
Application form submitted must be in the English Language
Email the documents to [email protected].
In case of inquiries, drop a mail at the above-mentioned email address.
Terms and Conditions
Withdrawal of Scholarship takes place in the following circumstances: -
Misleading information: If the applicant submits information that is fake or misleading, the university will take no time to withdraw the scholarship.
Change in Mode of Attendance: If the student applied for scholarship along with a full-time course and later changes the mode to part-part or distance learning, the university will withdraw the grant.
Course Change: The scholarship would not be granted to those who change their course mid-academic year after applying for a certain courses' scholarship.
Suspension for Study: A student if suspended during the academic year will be withdrawn from scholarship eligibility.
Non-Payment of Scholarship Fee: If an applicant does not pay the scholarship fee in the specified duration; his or her scholarship will be canceled.