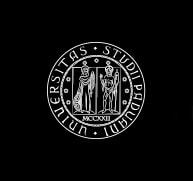 Get English-Taught Degree by Availing Padova Scholarship 2018
The University of Padova, Italy invites applications from the international students for the Padova Scholarship 2018. Students are selected for this scholarship to pursue English- taught degree from the Padova University.
The last date to apply for the Padova Scholarship 2018 is 28th February 2018.
Padova Scholarship: Quick Overview

Deadline
28 Feb 2018
Class / Course
English
Scholarship Type
International
Awarded Amount
Allowance of 12,000 euro and full tuition fee waiver
Age Limit
35 Years
Gender
All
Religion
All
State
All
Country
All
Apply Now
Click here
Benefits under the Padova Scholarship 2018
Those students who are selected for the Padova scholarship get a complete tuition-fee waiver to pursue course offered by the university.
They also get gross amount of €12.000.
They are also eligible to avail the benefit of second cycle scholarship amounting to €7500 for pursuing a course in the Forest Science.
The total number of the scholarship is not fixed.
Eligibility for the Padova Scholarship 2018
Applicants should be international students. They should be a non-Italian student.
They should have taken admission in a degree course taught in English at the Padova University.
They should have done either high school or graduation in non-Italian curriculum.
Applicants should have eligibility for getting Italian Visa grant.
Applicants should not be availing any other scholarship.
How to Apply
Important documents that need be attached with the application form are:
date of birth certificate
readable passport scan
a copy of academic degree and the doctoral course
address proof
letter of purpose for the applied course
Interest candidates can apply for the scholarship directly at the time of admission in the selected course.
The application form and required documents need to be sent at [email protected].
Submit the application before the deadline indicated in the Call for Application (Avviso di Ammissione) of the chosen course.
Number of Scholarship Awards
15 PhD scholarship awards for the admission of international candidates to doctoral courses (33rdseries) for the academic year 2017-18 are available.
Terms and Conditions
Only submitted applications will be taken into consideration.
The University shall accept issues like; no liability for cable, IT or e-mail errors, as the university is not accountable for any of this.
Applications submitted by females are considered as INSIGHTS as those come under affirmative-action measures to ensure gender impartiality in the recruitment process.
Applicants are required to generate a username and a password so as to submit the application successfully.
After completing the online application and verifying it with the university prescribed guidelines, click on 'Enter'.
Applications will be considered valid if at least one and no more than two reference letters supporting the applicant are received before the above deadline by the already mentioned e-mail address.
The subject of e-mails containing reference letters should be of the form "Reference letter for INSIGHTS application of" followed by the candidate's last and first name.