Jagdish Chandra Bose Scholarship to Support Students of West Bengal
Published on : 16 Jul 2018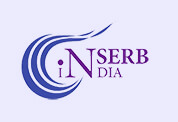 The Government of West Bengal offers the Jagdish Chandra Bose scholarship award. Pandit Jawaharlal Nehru inaugurated this programme in 1958. The scholarship is for meritorious students in the field of Science, Engineering, and Medicine. It receives aids from Ministry of Human Resource Development, Department of Science and Technology and Council of Scientific and Industrial Research.
J.C Bose Scholarship 2018 Latest Notification: The last date to apply for the Jagdish Chandra Bose Scholarship 2018 was 31st July 2018. The exam for the scholarship takes place on 19th August 2018. Students will receive their results by November 2018. Short-listed candidates will then go through an interview round to attain the scholarship award. Bookmark this page to get your results on time.
Jagdish Chandra Bose scholarship: Quick Overview

Deadline
31 Jul 2018
Class / Course
Science, Medical, Engineering
Scholarship Type
Graduate
Awarded Amount
₹ 3000 per month for completing their B. E/ B. Tech/ MBBS, ₹ 80,000 annually for completing M.Sc.
Age Limit
N/A
Gender
All
Religion
All
State
West Bengal
Country
India
Apply Now
Click here
---
---
Subscribe Now
Subscribe for latest exam notification and never miss an update of our daily tips and tricks from Toppers and Counsellors.
Eligibility Criteria
Any student who has completed higher secondary education can apply for this scholarship. Apart from this, he/ she should also be a 1st-year student in an undergraduate programme in B. Sc. or MBBS/B.E or B. Tech.
Benefits under the Scholarship
Over 90 students received this scholarship award last year. Here are the advantages candidates of this year will receive: -
The selected beneficiaries receive ₹ 3000 per month for completing their B. E/ B. Tech/ MBBS.
The beneficiaries in basic science automatically become eligible for the INSPIRE scholarship. Under INSPIRE scholarship they get ₹ 80,000 annually till the completion of M.Sc.
Students also receive an additional amount of ₹ 2000 annually to purchase books.
Beneficiary gets free career counselling and the opportunity to attend seminars and colloquia.
How to Apply
Applicants can make use of the following steps to apply successfully for the scholarship: -
Download the application form from the official J.C Bose website.
Interested students can also get the application forms from the Office of the JBNSTS by sending self-addressed stamped (₹ 10.00) envelope to -
JBNSTS, 1300 Rajdanga Main Road, 




Kol-107, 




Phone Number: 2442-8270/2441- 754.
Mention 'JTST'on the top of the envelope to get hard copy application.
Pay a non-refundable application fee of ₹ 100/- through Net Banking/ Credit Card/ Debit Card or deposit the money at any branch of SBI after generating the challan (from internet).
Essential Documents
It is necessary for each candidate to attach or upload these documents: -
Latest passport size photographs
Mark sheet and admit card of class 10th Board exams
Signature
Copy of fee book or library card to prove class 11th admission
₹10 postal stamp and self-addressed envelope for sending the admit card.
Selection Procedure for the J.C Bose Scholarship Programme
Every applicant goes through a three-phase test. Their performance in each phase helps in deciding whether or not they are worthy of the scholarship.
The 1st phase is a written test of 3 hours (10 am to 1 pm) that will take place on 19th August 2018.
The candidates who qualify the 1st phase of the test receive a call to appear in the 2nd phase. The second phase is the interview round.
Once through with it, the student moves towards the 3rd phase which is the Scientific Creativity Test.
---
Subscribe Now for Jagdish Chandra Bose scholarship Latest Updates
Subscribe for latest exam notification and never miss an update of our daily tips and tricks from Toppers and Counsellors.
---
---