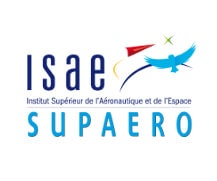 Acquire Master's Degree in France: ISAE – SUPAERO Scholarship 2018
ISAE – SUPAERO, the world's best school of Aeronautical Engineering has announced scholarships for international students. This scholarship programme supports international students to pursue Masters Programme in Aeronautical Engineering and Space.
The last date to apply for the ISAE–SUPAERO Scholarship is 16th February 2018.
ISAE–SUPAERO Scholarship - Quick Overview
| | |
| --- | --- |
| Scholarship Name | ISAE–SUPAERO Scholarship |
| Scholarship Provider | ISAE – SUPAERO |
| Scholarship Type | Post Graduate Scholarship |
| For Class / Course | Masters Programme |
| Deadline | 16th Feb 2018 |
| Award/ Benefits | €17,500 at the beginning of the first year, living expenses |
| No. of Scholarship | 6 |
| Age Limit | No Age Limit |
| Gender | All (No Limitation) |
| Country | International Student |
| Application Process | Online |
Scroll left or right to view full table
ISAE – SUPAERO Scholarship: Quick Overview

Deadline
16 Feb 2018
Class / Course
Masters Programme
Scholarship Type
Post Graduate
Awarded Amount
17,500 Euros at the beginning of the first year, living expenses
Age Limit
N/A
Gender
All
Religion
All
State
All
Country
All
Apply Now
Click here
Benefits under the ISAE – SUPAERO Scholarship
Those applicants who are selected for this scholarship get €17.5K at the beginning of the academic year.
It is given for 2 years.
The number of the scholarship is not fixed.
The total number of the scholarship is 6.
This scholarship can be availed by students in France only.
Eligibility for the ISAE – SUPAERO Scholarship
Applicants should be international students.
They should be proficient in the English language. If English is not their first language, then they are required to produce certification in the English language.
In addition, students are also required to score at least 120 credit points to earn their Masters degree. During the final semester or the year, students are required to work in the related aerospace industry or laboratory. On the basis of their experience, they are asked to submit a thesis.
They should score at least 120 points to receive the Masters in Aeronautical Engineering.
About ISAE-SUPAERO University in France
ISAE-SUPAERO is a college that gives Fully Funded Master Scholarships to International Students in France. It offers an open door for worldwide students to seek a post-graduate degree in the field of aeronautics and space. ISAE-SUPAERO is tagged as one of the main educational institutes in aerospace engineering which has dedicated its central goal to advancing the aviation field. Today, it is included in the list of the world's best and finest aerospace engineering universities.
How to Apply
Attach the application form with documents such as; resume a cover letter without any grammatical errors, a copy of the bachelor's degree or diploma certificate, transcripts for the 3 last years, English certificate that proves your knowledge of the English language, an application fee of €75.

Along with the documents required, each applicant has to provide 2 letters of recommendation in particular regarding his/her capabilities for a PhD track within the graduate school.
The required documents need to be sent by means of email.
Translate the documents in French or English for better analysis and understanding.
The result of the scholarship will be declared in March 2018 and further communicated to the applicants via email. It will also be updated on the official website.