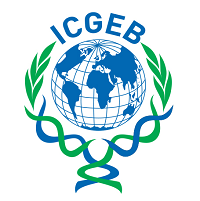 Apply Online for ICGEB Arturo Falaschi PhD Fellowship 2020, Win USD 1,020 Per Month
For all the Bachelors and Masters Degree holder out there, who are willing to pursue Doctor of Philosophy from the international platform, here is the best chance to enrol your grounds for PhD courses in Life Sciences. The International Centre for Genetic Engineering and Biotechnology (ICGEB) introduced Arturo Falaschi Fellowship PhD Program for the highly motivated Graduate or Postgraduate scholars in the disciplines like B.Sc and M.Sc (Hons). Apart from this, the organization also took an initiative and launched four more PhD scholarships named as- ICGEB Postdoctoral Fellowships, ICGEB Short-term PhD Fellowships, ICGEB Short-Term Postdoctoral Fellowships, and ICGEB SMART Fellowships.
The final date of submission of an online entry for the ICGEB Arturo Falaschi PhD Fellowship program is 31st March 2021.
Although students grab all the information regarding the ICGEB Eligibility Conditions, Important Dates, Scholarship Benefits, Selection Process, and other useful information right here. Stay tuned with this article to find out more details.
ICGEB Arturo Falaschi PhD Fellowship: Quick Overview

Deadline
31 Mar 2021
Class / Course
BSc (Hons.), MSc (Hons.)
Scholarship Type
Merit Based Scholarship
Awarded Amount
Monthly stipend of USD 1020 for 3 years
Age Limit
32 Years
Gender
All
Religion
All
State
Other
Country
India,South Africa
Apply Now
Click here
The ICGEB entices aspiring aspirants who wish to pursue Doctor of Philosophy (PhD) courses from eminent surroundings of world-class International Centre for Genetic Engineering and Biotechnology can apply for the ICGEB Arturo Falaschi PhD Fellowship 2020-21 scheme and avail several benefits.
More About the Program
The ICGEB Arturo Falaschi PhD Fellowship offers a competitive research platform for the meritorious students of the Indian states and entitles them to explore all state-of-the-art facilities to complete their PhD courses at ICGEB. For the course, students belong to the ICGEB Member States are eligible to complete their research in the origin of Trieste, New Delhi or Cape Town. The overall structure of the fellowship course is available for three-year where students get an extensive range of benefits in the form of participating in Journal Club Sessions, International Meetings, and other reimbursements.
Highlights of the ICGEB Arturo Falaschi PhD Fellowship
Some key highlights of the fellowship program are as follows:
The opportunistic ground of ICGEB offers accommodations in the form of tuition fees and health insurance plans.
Stimulate the growth of highly motivated professionals and proffer them a world-class scientific environment to complete PhD research studies.
Foster the aspects of ICGEB through it are defining research project proposals.
A participating student must be nationals of an ICGEB Member State i.e. Trieste (Italy), Cape Town (South Africa), and New Delhi (India).
ICGEB PhD Fellowship 2020 Benefits & Rewards
This 3 years PhD course will allow students to avail those benefits in the form of:
Monthly stipend of Euro 1,300 for Trieste (Italy), USD 1,020 for New Delhi (India), and ZAR 12,500 for Cape Town (South Africa).
Travel accommodations of the fellow contestant from the applicant's home country to the ICGEB lab at the beginning of the program and a return travel provision once the completion of the program.
Full-time coverage of Medical Health Insurance.
Coverage of University tuition fee for the entire duration of the PhD program.
Visa/permit and other renewal costs are reimbursed.
ICGEB Arturo PhD Fellowship 2020: Criterion of Eligibility
In order to submit an online application for the 3 year PhD course at ICGEB, an applicant must fulfil the eligibility norms composed by the organizing committee of the ICGEB PhD Fellowship 2020. An applicant must fulfil the conditions for application as described below:
Categories

Eligibility Conditions

Nationality

An applicant should be nationals of an ICGEB Member State- Cape Town (South Africa), Trieste (Italy), and New Delhi (India).

Note: Nationals of South Africa and India, ICGEB Host Countries, are not eligible to send their entries for ICGEB Fellowships in their home country.

Academic Background

Participants for ICGEB PhD Fellowship 2019 must hold a BSc and MSc (Honors) degree.

Applicants of ICGEB Cape Town and New Delhi should complete their MSc (Hons) degree. And for ICGEB Trieste, a fellow contestant should complete their BSc (Hons) degree.

Age Limit

Applicants for Trieste, Italy must be below the age group of 32 years old (i.e. DOB after 31.March.1987) at the time of application. Whereas, there are no age limit criteria of applications for the ICGEB Cape Town and New Delhi.

Other Details

Students should be proficient in English Language and support a proficiency certificate from one of the following discipline:

TOEFL
Cambridge Certificate or equivalent

Note: The proficiency certificate is not required when scholastic education has been undertaken in English.

Accommodations

ICGEB New Delhi- A Guest House is run on campus, on a twin-share basis for a nominal rate.

ICGEB Trieste- A Housing Service is run through the Welcome Office- Friuli Venezia Giulia.

ICGEB Cape Town- Accommodation support is provided to candidates. Arrangements are agreed to prior arrival.
Scroll left or right to view full table
What are the Steps for Application?
Aspiring candidates should contact the ICGEB PI/Group Leader of their choice to determine the availability of seats and other useful details of the application.
Follow the below-mentioning procedure in order to submit an online application form for ICGEB Arturo Falaschi PhD Fellowship. Students can submit their entries as under:
Click here to open the official web page of Arturo Falaschi PhD Fellowship 2020.
Read all the guidelines and instructions of the scheme very carefully before filling an application form.
Once you read all the details, start filling up your application form in the prescribed manner.
Attach all the asked documents along with the form and choose the feedback option to continue the further process.
At last click on the 'Submit Application' tab and send your entry.
For more queries mail at [email protected]
Important Documents for ICGEB 2020
A list of all important documents is presented down below:
An updated CV of an applicant
Motivation letter
A written statement from the ICGEB PI/Group Leader you have contacted
English language certificate
Proposed research document (max 3 pages plus up to 2 pages of references and figures)
Passport size photograph of an applicant
Copy of academic records
Contact details (up to 3 referees)
Criteria Of Selection
All submitted applications will be transmitted to the respective ICGEB Liaison Officer in the country of which you are a national for endorsement. Endorsement is a fundamental requirement for the Fellowship to be awarded. The ICGEB Fellowships Selection Committee will evaluate complete and endorsed applications received by the closing date. The main criteria for selection include scientific excellence of the project, the qualities of the candidate's CV and potential benefit for the home country. The candidates will be notified of the outcome by e-mail as soon as possible following the closing date for applications.
Important Dates To Check
Beginning of applications

22nd October 2020

Last date to apply

31st March 2021

Scholarship starting date

Trieste, Italy: 1st October 2021
New Delhi, India: 1st August 2021
Cape Town, South Africa: 15th January 2022
Scroll left or right to view full table
Norms and Conditions for ICGEB Fellowship Program
ICGEB makes no financial provision, nor can it provide administrative support for the family members of applicants in the program.
The results will be evaluated by the ICGEB Fellowships Selection Committee.
Group Leaders and Principal Investigator support for participation in meetings and courses.