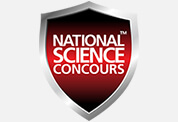 NSC National Science Concours Online Competition 2018 for School Students
The National Science Concours is an online competition platform conducted by the Foundation for innovation & Experiential Learning to inspire students for better performance. Every year this Science Olympiad organizes a national level competition for the meritorious students of Class 6th to 12th. The scholarship runs with a motive to open up the window of creativity and encourage students to prepare masterpieces which are completely environment-friendly.
NSC provides a two-stage competition that comprises the online test round and Project Submission round. The last date to enrol in the competition is 15th November 2018. The National Science Concours promotes a conceptualized format and persuades the enthusiast students to expand their knowledge and build their creativity pattern. With the aid of the scholarship scheme, students will develop a sharp intellectual learning skill in a pleasant environment. The annual national completion is designed to reward brilliant minds and help them to boost their confidence level.
NSC National Science Concours: Quick Overview

Deadline
15 Nov 2018
Class / Course
Class 6, Class 7, Class 8, Class 9, Class 10
Scholarship Type
School
Awarded Amount
Multiple Awards (Cash rewards, Participation Certificates, Winner kit, and Medals)
Age Limit
N/A
Gender
All
Religion
All
State
All
Country
All
Apply Now
Click here
The National Science Concours provides a path for young science enthusiasts students from different backgrounds and helps them to experience the world of creativity. The completion is available for the students of India or abroad.
More about the Competition:
Students of Class 6th to 12th will participate in NSC National Science Concours 2018. For the completion, the classes will be divided into three categories.
Studying students of Class 6th and 7th – Pegasus
Studying students of Class 8th and 9th - Phoenix
Studying students of Class 10th, 11th and 12th – Unicorn
Dates to be remembered:
| | | |
| --- | --- | --- |
| S. No | Activities | Important Dates |
| 1. | Deadline for the registration process | 15 November 2018 |
| 2. | Date of Examination of level 1 | The online test can be taken from 01st September 2018 to 15th November 2018 |
| 3. | Declaration of Result of level 1 | 25 November 2018 |
| 4. | The beginning of registration process for project submission (level 2) | 26th November 2018 |
| 5. | Last date of registration of level 2 | 7th April 2019 |
Scroll left or right to view full table
Details of the Award:
The shortlisted candidates will receive multiple awards at each and every level of the National Science Olympiad including Cash rewards, Participation Certificates, Winner kit, and Medals.
The top 180 scorers will be finalized as winners of the competition and will participate in the Summer Science Camp which is completely free of cost for the winners.
The camps will be organized in two parts of the country i.e. South Indian and North Indian region.
Eligibility Criteria:
Applicant must be a studying student of Class 6th to 12th from any part of India and abroad.
Steps to Apply:
Click here to visit the official website of the competition.
Click on 'Register' tab which is present on the right side of the page.
Enter your name, email and mobile number to register your entry.
The password will be sent to your registered email and mobile number.
Now, log in with your registered email and password.
Fill all the required details and pay the application fee of ₹ 150/- online.
At last, submit your entry and take a print out of your filled form.
Examination Pattern:
The National Science Concours will be conducted in two different levels as follows:
Level 1: Online Test and Level 2: Project Submission Round
S. No

Level of examination

Format of examination

1.

Level 1

Candidates need to give an Online test on allotted date and time. But before attending the actual online exam, students need to clear the mock practice test of 20 questions

2.

Level 2

After clearing the online test all the qualified students will go for the next round i.e. project submission. Shortlisted students need to pay a fee amount of ₹ 250/- as a registration charge. This round of the completion requires the participants to research a science-related topic and prepare a project. The project should be submitted in digital format i.e. PowerPoint/Doc/Video etc only.

Final selection of the winners will be based on the scores of the candidate in Level 1 and Level 2 exam.
Scroll left or right to view full table
Selection Procedure:
All the winners will be shortlisted on the basis of their performance in level 1 and level 2 examination.