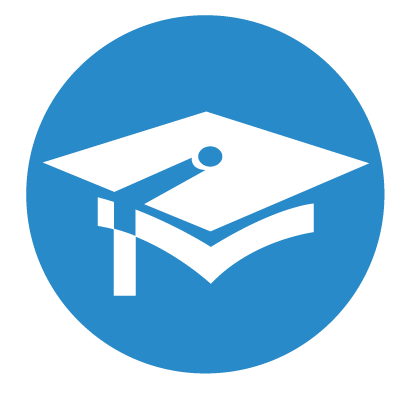 Epic Formulas for MBA College Admission in India in 2021
This is that time of the year when the management aspirants are gearing up appearing in the top-notch MBA entrance exams in India. Almost all the popular MBA examinations, such as CAT, MAT, XAT, SNAP, CMAT, etc. will be taking place from November till January. There are certain exams that occur multiple times in an academic year. What's so fascinating about MBA that every year more than 3 million applications are submitted and almost 1 million students take the test?
Master of Business Administration or MBA is arguably one of the most popular entrance examinations in India. One of the major reasons for this immense popularity is that there's no restraint from becoming a management graduate as students from any stream are eligible to apply for the MBA exams. If you are one of the aspirants looking ways for MBA college admission, knowing details of all the important MBA entrance examinations and the top B-Schools (IIMs, XLRI Jamshedpur, MDI Gurgaon, IMT Ghaziabad, IIFT Delhi, IMI New Delhi, NMIMS Mumbai, etc.) that accept the scores is important. Some of the top-notch management entrance exams are –
| | | |
| --- | --- | --- |
| Exam Name | Application Starts | Exam Commences |
| | 08th August 2021 to 18th September 2021 | 28th November 2021 |
| | 15th January 2021 to 10th February 2021 | 29th January to 16th February 2021 |
| | 18th October 2020 to 30th November 2020 | 03rd January 2021 |
| | - | 5 Attempts in a Year |
| | 08th November 2020 to 13th December 2020 | 20th December 2020, 06th and 09th January 2021 |
| | 12th December 2020 to 24th January 2021 (Ongoing) | 22nd to 27th February 2021 |
Scroll left or right to view full table
Formulas for Admission to MBA Colleges
Admission to the best management colleges is done through a few steps. The procedure involves candidates selecting the right exam for their preferred college. Colleges like Indian Institutes of Management, Management Development Institute (Gurgaon), XLRI – Xavier School of Management (Jamshedpur), International Management Institute (New Delhi) and Institute of Management Technology (Ghaziabad) are amongst the top-grade management institutes in India.
The following steps give you a rough idea about the MBA college admission process –
Select Business School and Apply: Be sure about the college that you want to get into. If you wish to study at XLRI, NMIMS, MDI and other prominent MBA institutes, check the application status and apply. Registration is done in online mode.
Register before Deadline: Visit the official or authorised website of the college or the authority and fill the application before the last date. Keep all the pre-requisite documents and payment details ready before-hand for a hassle-free form submission.
Print Call Letter: Candidates who successfully submit the form with correct details and payment will be eligible to download the MBA exam hall tickets. The call letters will be issued online at the official website. Upon downloading, check for the details for authenticity. In case of any discrepancy, report it to the Authority. If the details are correct, take the print and affix a passport-size photo for future use.
Day of Test: Carry the admit card along with photo ID when turning up at the exam centre. Don't carry prohibited items (mobile phones, calculators, smartwatch, suitcases or bags, jewellery, wallets, etc.) to the exam hall. Read the instructions carefully before answering the questions.
Check Result, Download Scorecard, Cut-off and Check Shortlist: The results are declared on the authorised websites. Those who have scored the cut-off marks will be shortlisted and called for PI rounds.
Personal Interview Rounds: You have reached the final stage; clearing this stage would get you seats in the desired college.
Group Discussions
Here comes the most important section wherein the participants would involve themselves in a particular debate and would try to outclass each other with their sheer knowledge. The students get to exchange their ideas and opinions on any given topics such as politics, social and cultural norms, current affairs, contemporary affairs, diplomacy, economics, etc. As you clear the written test, the next focus should be standing out in the group discussion. Take a quick look at the underneath success mantras or strategies to outplay other competitors in GD –
Have Great Ears: Improve listening skills! A good listener can become a great orator. Listening to other participants will assist you to extend a meaningful contribution. Acknowledge others' ideas and comments with the right merit and in accordance with your stand.
Must Have Excellent Communication Skills: One of the keys to shine in the Group Discussion is to showcase your impeccable communication skills. Expressing thoughts and ideas effectively and clearly will boost your chance. Before the actual GD, you can ask your friends over and indulge in mock GD. This way, you will be able to enhance your skills.
Knowledge is Power: In order to get an edge over your opponents, subject knowledge is inevitable. Keep a watch on the current affairs, understand the current economic situation of India and the world and try and produce relevant information on the on-going topic.
Speak First or Last: If you have always been a leader in your group, show this talent here too. Either you can initiate the discussion or be the last one to shed some light on the topics being discussed. This way, you can exhibit your talent and get easily noticed too.
Lastly, Body Language: Watch out more and more Group Discussion videos to learn the right body gestures. Don't lean forward or backward unnecessarily, sit on the chair straight and avoid poking the table with pen or fingers. Stay calm, be confident!
Manipal University Admissions
Overview – The School of Management (SOM):
The School of Management, Manipal University offers 2 years of full-time MBA programmes divided into 4 semesters. The courses are specialised in the following streams – Finance, Operations, Human Resources and Marketing. They are approved by AICTE. In order to enhance the quality of education, Manipal Academy of Higher Education (MAHE) has the best faculty at work. They use state-of-the-art technology and a wide range of pedagogy including presentations, role plays, case discussions, assignments, group discussions and simulations to improve student's learning. Aspirants willing to pursue Post Graduate programmes, such as MBA – Global Business, MBA – Healthcare Management and MBA – Master of Business Administration can visit the MAHE website and submit the form before the deadline i.e. 23rd April 2021.
Registration:
To pursue MBA at Manipal University, the candidates need to complete the registration process and submit the online application form by paying the application fee ₹ 600/-.
Eligibility:
Nationality – It is divided into two categories – General and Foreign or NRI. Under the General category come the citizens of India. Non-resident Indians, foreign nationals, Indian students supported by NRI relatives, etc. can apply for the test. Candidates need to choose one category. If a student applies under two categories, the Authority will accept the form under the General category.
Educational Qualification - The students must have a Bachelor's Degree with a minimum of 50% marks in any stream from a recognised university. If passed any All India Management Tests (GMAT, XAT, MAT, CAT and CMAT), the candidates need to show the valid test score.
Exam Pattern:
Manipal University follows the entrance test pattern of AIMT (All India Management Tests) like CAT, XAT, MAT and CMAT.
Courses:
The full-time programmes are of 2 years duration and have 4 semesters.
First Year Programmes –
| | |
| --- | --- |
| 1st Semester Core Courses | 2nd Semester Core Courses |
| Work Integrated Learning Project - 1 | Work Integrated Learning Project - 2 |
| Business Economics | Corporate Finance |
| Organisations: Behaviour, Structure, Processes | Business Strategy |
| Marketing Management | International Business Management |
| Business Statistics | Operations Management |
| Financial Accounting | Business Research Methods |
| Human Resource Management | Management Information Systems |
| Business Law | Business Communication |
Scroll left or right to view full table
Second Year Programmes – (Elective Courses)
| | | | |
| --- | --- | --- | --- |
| Human Resources Management | Marketing | Operations | Finance |
| Industrial Relations and Labour Legislations | Brand Management | Operations Strategy | Financial Statement Analysis |
| Learning and Development | Integrated Management and Communication | Services Operations Management | Financial Markets |
| Performance Management | Sales and Distribution Management | Project Management | Strategic Financial Management |
| International Human Resource Management | Services Marketing | Supply Chain Management | Portfolio Management |
| Compensation Management and Benefits | Consumer Behaviour | Total Quality Management | Corporate Valuation |
Scroll left or right to view full table
| | |
| --- | --- |
| Semester III Open Electives | Semester IV Open Electives |
| Work Integrated Learning Project - 3 | Work Integrated Learning Project -4 |
| Global Business Strategy | Management of Stress and Emotions, Yoga and Meditation |
| Entrepreneurship | Foreign Language |
| Business Analytics | Thesis 2 |
| | Corporate Sustainability and Environmental Management |
Scroll left or right to view full table
Documents Required for MBA Admission 2021
Here is the list of all the mandatory documents required to submit/ upload while taking MBA admission:
Entrance Test Score Card and Admit Card
Bachelor's degree Certificate/ Marks Sheet
Higher Secondary Certificate (Class 10) and Senior Secondary School Certificate (Class 12)
Category Certificate (If Required)
Identify Proof (most probably Aadhar – Xerox copy)
Work Experience Certificate (Only for those who have work experience)
Important Tips for MBA Admission 2021
Candidates can follow some of the important tips mentioned below to increase their chances of getting an MBA admission.
The candidates need to aim for getting a good score in the management entrance exam.
Apart from appearing for a single entrance exam, it is advisable to take multiple entrance exams to increase admission chances and enhance knowledge.
Do not aspire for only one top institute, you will have to make a list of top B-Schools to increase the chances of admission.
If you want to achieve an MBA seat in top B-School, be ready to migrate to large cities such as Bangalore, Delhi etc.,
Participate in Group Discussion and Personal Interview with utmost confidence. Always try to grab the opportunity to express your ideas in GD. Try to give logical explanations and answers in GD and PI.
Before taking admission in any institute, visit the campus to have more clarity and a better understanding of the respective institute.
Explore the placement record of the institute over the last three to four years.
---
Frequently Asked Questions Related to MBA Admission 2021
Q: What is the MBA admission process in India?
In India MBA admission process typically includes, entrance exam and Written Ability Test or Essay Writing, Group Discussion and Personal Interview.
Is taking an entrance exam mandatory for MBA admission?
The Tier 1 and Tier 2 MBA institutes select candidate for admission based on entrance exam score, thus to get a good college it is essential to appear in an entrance exam.
Which are the top MBA entrance exams for admission to top institutes?
Some of the top MBA entrance exams in India are CAT, XAT, CMAT, MAT, IIFT, NMAT, SNAP and ATMA. Candidates can opt for appearing in these exams to get a good MBA college.
How to select a good MBA college?
To select a good MBA college, keep the following in mind:
Rank, Accreditation and Specialization
Course Curriculum and Teaching methodology
Industry Interface
Placement Record
Infrastructure
Type of Course: Degree/Diploma
Course Fee
Location
How much candidates need to pay to complete the MBA course?
MBA fees in India typically range from ₹ 5 lakh to 40 lakh. Fees of government institutes and universities is low.
Is the admission process of Distance MBA different from Full-Time MBA?
Yes, Full-Time MBA admission process typically includes entrance exam and GD/WAT-PI while in Distance MBA admission in most of the institutes are based on academic profile.