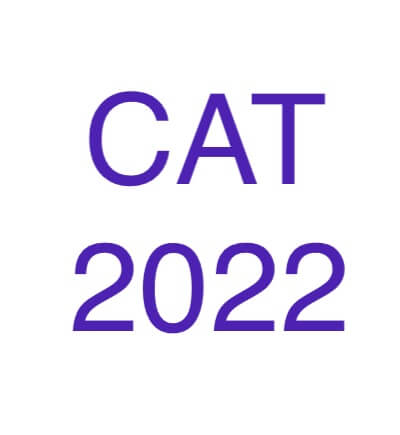 Top MBA Colleges in Delhi-NCR accepting CAT Score – Institutes Accepting Below 90 Percentile Score
Not everyone makes it to the IIMs. Don't get disappointed if you are among such candidates, as there are other good options available. There are colleges which offer quality education at par with IIMs that too at a much lower price.
As per the CAT 2019 result, those who have secured more than 90 percentile are eligible for admissions in the top IIMs while other (less than 90 percentile) can get admission in the non-IIMs institutes.
Here we bring the list of institutions which accepts CAT score below 90 percentile.
Institutes which Accepts CAT Score Below 90 Percentile
| | |
| --- | --- |
| Name of Institutes | CAT Cut-Off Percentile |
| IMT Ghaziabad | 90 |
| IMI Delhi | 90 |
| BIMTECH, Greater Noida | 85 |
| SPJIMR, Mumbai | 85 |
| KJSIMSS, Mumbai | 85 |
| IIM, Tiruchirapalli | 81 |
| BIMM, Pune | 80 |
| TAPMI, Manipal | 80 |
| NIRMA University, Ahmedabad | 80 |
| IFMR, Chennai | 80 |
| LIBA, Chennai | 80 |
| IIM, Shillong | 70 |
Scroll left or right to view full table
Business Schools Accepting CAT 70 to 80 Percentile
The following business schools will give admission to candidates with 70 to 80 percentile range:
Amity University - Raipur, Gwalior, Jaipur, Mumbai, Lucknow, and Noida campuses
Amity Business School, Noida
Amity International Business School (AIBS), Noida
Asia-Pacific Institute of Management (AIM), Delhi
Bengaluru School of Management Studies, GITAM University, Bangalore
Birla Institute of Management Technology, Greater Noida
Birla Institute of Technology and Science, BITS-Pilani, Pilani
CMS Business School, J.P. Nagar, Banglore
Christ University-Institute of Management, Banglore
Great Lakes Institute of Management, Gurgaon
Galaxy Institute of Management, Chennai
GNA University, Phagwara
IBS Business School - Ahmedabad, Gurgaon, Bangalore, Jaipur, Pune, Mumbai campuses
Infinity Business School, Gurgaon
Institute of Management, Nirma University, Ahmedabad
IIKM Business School, Calicut
Indus Business School, IIEBM, Pune
International College of Financial Planning, Mumbai
Institute of Chartered Financial Analysts of India (ICFAI University), Mizoram
Jaipur National University, Jaipur
JK Lakshmipat University, Jaipur
JRE Group of Institutions (JRE), Greater Noida
Lovely Professional University, Jalandhar
Lotus Business School, Pune
MATS University, Raipur
RICS School of Built Environment, Amity University, Noida
Rajiv Gandhi Indian Institute of Management, Shilong
School of Business Studies, Sharda University, Greater Noida
School of Petroleum Management, Gandhinagar
SRIRAM Group of Institutions, Greater Noida
Vignan's University, Guntur
Xavier Institute of Management and Entrepreneurship (XIME) - Kochi, Banglore
Top MBA Colleges in Delhi Accepting CAT Score Below 60 Percentile
Department of Management Studies at Indian Institute of Technology, Faculty of Management Studies, Delhi School of Management, Fortune Institute of International Business, Lal Bahadur Shastri Institute of Management, etc. are some of the top MBA colleges in Delhi where your CAT score will be considered for MBA admission. Apart from these institutes, Delhi NCR, such as Noida, Greater Noida, and Gurugram, also offers good options for MBA for candidates who have less than 60 percentile CAT score. Here are some options you can consider:
Top MBA Colleges in NCR accepting CAT Score
INSTITUTE FOR INTEGRATED LEARNING IN MANAGEMENT (IILM), GREATER NOIDA
IILM was established in the year 1993 under the Ram Krishan & Sons Charitable Trust. The MBA program offered by the institute is AICTE-approved. It is a full-time 2 years course with dual specialization in Marketing, Human Resources, Finance, International Business, and Information Technology. Candidates can get admission through CAT, MAT, XAT, and UPSEE scores. Wipro, Raymond, GENPACT, HCL, IndusInd Bank, LAVA, HDFC Bank, Punjab National Bank, IBM, TATA, Tech Mahindra, Amazon, Citi Bank, Decathlon, and more are among the top recruiters of the institute. You can find more details on the official website.
AMITY BUSINESS SCHOOL, NOIDA
Amity is a renowned name among business schools in NCR. The institute offers MBA courses in various specializations. Admissions are made on the basis of CAT, XAT, CMAT, GMAT, MAT, and NMAT scores. The institute also conducts its own written test and interview. The list of top recruiters includes Microsoft, IBM, Dell, TATA, Cognizant, Wipro, Mahindra, Samsung, Intel, Infosys, Accenture, Sony, Dabur, and more. For admission details, visit the official website.
JAIPURIA INSTITUTE OF MANAGEMENT, NOIDA
A well-known MBA college in Delhi-NCR, Jaipuria Institute of Management accepts CAT, MAT, XAT, CMAT, and ATMA scores for admission to its management courses. The institute offers Post Graduate Diploma in Management (PGDM), PGDM (Service Management), and PGDM (Marketing). The institute offers good placement with top recruiters such as Airtel, HCL, Axis Bank, ICICI Bank, Kotak Mahindra Bank, GENPACT, Deloitte, Lenskart, H&M, Radio Mirchi, Kotak Life, SBI Life, and more. Check out the list of all recruiters on the official website. Admission to management courses is made on the basis of CAT, MAT, and XAT scores.
BIRLA INSTITUTE OF MANAGEMENT TECHNOLOGY (BIMTECH), GREATER NOIDA
Established in 1988, the institute offers Post Graduate Diploma in Management (PGDM). Specialization in international business, insurance business management, and retail management is also offered. Admission to these courses is provided on the basis of CAT, XAT, MAT, GMAT, and CMAT scores. Top recruiters include Accenture, Wipro, TCS, Infosys, Cognizant, HCL, Birla Soft, HDFC, Kotak Mahindra Bank, and more. B.K. Birla Group and Aditya Birla Group of Companies support the institute. Check out the official website of the Institute for complete details - http://bimtech.ac.in/.
G L BAJAJ INSTITUTE OF MANAGEMENT & RESEARCH (GLBIMR), GREATER NOIDA
GLBIMR offers admission to full-time two years Post Graduate Diploma in Management (PGDM) on the basis of CAT, MAT, CMAT, XAT, and ATMA entrance exam scores. Six specializations are offered in Human Resource Management, International Business, Finance, Marketing, Information Technology, and Operations Management. Placement drives are conducted 6 months before the completion of the course. Top recruiters include Tech Mahindra, Microsoft, Marks & Spencer, Bata, RBS, Axis Bank, TATA, GENPACT, NIIT, NTPC, and more. You can find complete details about the course on the official website - http://www.glbimr.org.
So, if you have secured less than 60 percentile in CAT, you have a good chance of getting admission to any of the above institutes.