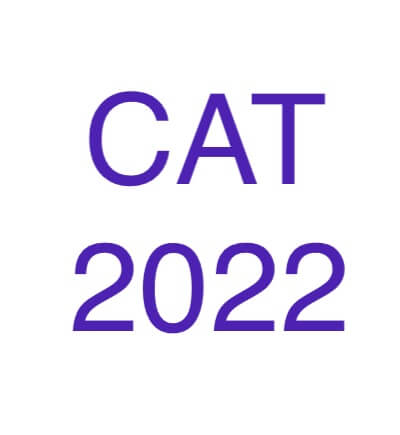 5 Mistakes To Avoid On The Day Of CAT Exam 2022
We know that D-Day is coming into your life. You have been preparing rigorously for the day for the last 5 months. You have covered, revised, practiced, appeared on the mock tests, and evaluated the weak points already. But a small mistake can ruin all the months' effort in a few minutes. Your stress level will become high on the day before the CAT Entrance Exam 2022, which will lead to confusion. Due to this stress, generally, the candidates make mistakes on the day of the examination. Here we have listed 5 mistakes you should avoid on the day of the examination for a hassle-free experience.
Forgetting the Admit Card: Admit Card is the most important document one should carry to the examination center. Without the admit card, one can not appear in the examination. Downloading the card is not sufficient as you have to attach your color photograph to it. If you have the card but don't have the photo on it, then also you will be not allowed to appear on the examination. Don't sign on the photograph of the admit card before entering the center, as you have to sign it in front of the invigilator.
Forgetting the Identity Proof: It is clearly instructed that the candidate should bring one of the photo identity proofs to the examination hall. You can bring a Passport, PAN Card, Voter ID card, UID card, Driving license, employer's identification card, or College ID, which is supported by a valid Debit or Credit card.
Not Having Enough Sleep: It is very common not to have sleep before the night of the examination due to the stress level. But adequate sleep will make your brain relaxed and fresh. It will give you positive energy and soothe the excitement. Try to distract yourself from the exam and have a good night's sleep.
Doing Last Minute Revision: The toppers always suggest avoiding last-minute revision before the examination. This last-minute revision generally leads to confusion and forgetting of the subject matter. Never start a new topic just before the examination. You may lose your confidence, focus, and productivity in this way. Distract your mind with songs, books, or movies, and relax.
Not Checking the Exam Center's Location: Your admit card has information regarding the examination center, like the name of the center, full address, and the time to report at the center. You must check the address and find out the route and travel plan for it. It is always better to arrive at the center a day prior to the examination to avoid any unforeseen trouble.