Group Discussion (GD) is an activity where a group of individuals put forward their viewpoint on a certain topic. Group Discussion (GD) is an important part of final selection procedure of various examinations such as management, medical, engineering, banking, armed forces etc. Here, we are covering the Group Discussion (GD) round for admission in MBA courses. But you can use the tips for any group discussion you are likely to take part in. Although the Group Discussion (GD) round has been replaced by the WAT round in most of the IIMs, it forms an important part of final admission procedure in many B-Schools. In the Group Discussions (GD) conducted for college admissions, a group of 8-10 candidates is formed and a situation or a topic is given to them for discussion within a time limit. A panel observes the discussion and evaluates every member of the group.
What a Group Discussion (GD) Evaluates?
Colleges and companies conduct Group Discussion (GD) round to evaluate an individual on the following aspects: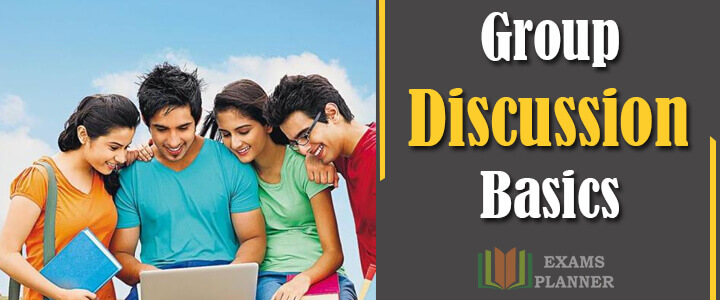 Communication skills
Interpersonal Skills
Motivational Skills
Leadership Skills
Team Building Skills
Reasoning ability
Analytical /Logical Skills
Initiative
Different Thinking
Flexibility
Assertiveness
Creativity
Ability to think instantly
Group Discussion: Do's and Don'ts

Do's

Don'ts

Organise your thoughts before speaking
Be yourself
Be a good listener
Put your views in an easy to understand language
Be receptive to others' thoughts and opinions

Don't repeat any point
Don't use a dominating tone
Don't take anything personally and don't lose your cool
Don't object without a solid reason
Keep these points in mind and practice mock group discussions with your friends to boost your confidence.
Also Read :