12 Effective Tips to Help You Crack JEE Main 2019
Published on : 19th June 2018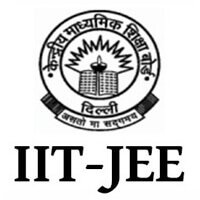 Engineering aspirants have already started aiming towards the next year's JEE (January & April 2019) and have begun their preparations. With the increase in entries of JEE Main every year, the process of cracking the exam has become difficult. It is mandatory to score well not just in one, but 3 important subjects such as Physics, Chemistry and Maths.
Keeping that in mind, here are some effective tips to help you crack NTA JEE Main 2019: -
Put in constant effort and don't let your aim get diverted. The more focused you are, the better is your chance to crack the exam.
Be well-versed with the pattern of the exam. (e.g. each subject carries 30 questions and 120 marks)
Put together a concentration strategy for all three subjects. You may like one subject more than the other two; hence, work towards making that your strong point and not losing any mark on it. Work harder on the other two subjects and recognise your weak points.
Understand the concepts thoroughly. JEE questions are not direct like that in school and need you to apply different concepts. Thus, having a proper understanding of the concepts is necessary.
Take practice tests and solve as many problems as you can in a day. A student on an average solves at least 5000 problems a day during his preparation period.
Stay away from temptations such as laptop, smartphones and social media. All this would only divert you from your aim. Look for a way to not get tempted and avoid them completely.
Make a proper time-table for yourself - this would divide your study and activities time.
Don't forget to take short breaks in between, these breaks will help you refresh your mind and increase your concentration level.
Take out time for revision after each chapter or topic.
While taking the test, attempt only easy questions first, and then move towards the moderate and difficult questions. This is a very successful strategy that has helped thousands of students over the years.
Do not panic if you encounter a question that you do not know about. Leave that question and come back to it after a while. This might help you come up with an answer for it.
As the questions are in MCQ format, do not straightway start solving the question. Read the questions carefully and you might just crack a problem through the elimination process.
The above-mentioned tips would surely inculcate confidence and make you exam-ready. Remind yourself every day that "I can do this", you would be free from the exam stress and clearing NTA JEE Main 2019 wouldn't be that challenging.
Note: The National Testing Agency is the new JEE Main exam conducting authority. The agency will hold the Joint Entrance Examination Main two times in a year.
---
---
---