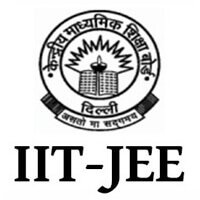 15 Effective Tips to Help You Crack JEE Main 2020
Engineering aspirants have already started aiming towards the next year's JEE and have begun their preparations. With the increase in entries of JEE Main every year, the process of cracking the exam has become difficult. So, here we are providing some tips on how to prepare for JEE Main 2020. It is mandatory to score well not just in one, but all the 3 important subjects viz. Physics, Chemistry and Maths.
Quick Notification: From the year 2019, the National Testing Agency is administering the JEE Main exam. The exam is being conducted twice in a year - January and April. NTA has released the schedule for JEE Main 2020 both the sessions. The January session exam was conducted from 6th to 11th January and the April session exam dates will be announced on 31st March 2020. The registration process started from 3rd September for January session and from 7th February for April session.
Keeping that in mind, we have furnished some effective tips to help you crack NTA JEE Main 2020:
Put in the constant effort and don't let your aim get diverted. The more focused you are, the better is your chance to crack the exam.
Be well-versed with the pattern of the exam. (e.g. each subject carries 25 questions and 100 marks). Check out the JEE Main exam page for the detailed pattern.
Put together a concentration strategy for all three subjects. You may like one subject more than the other two; hence, work towards making that your strong point and don't lose any mark on it. Recognise your weak points and work harder on the other two subjects.
Understand the concepts thoroughly. JEE questions are not direct like that in school and need you to apply different concepts. Thus, having a proper understanding of the concepts is necessary.
Take practice tests and solve as many problems as you can in a day. A student on an average solves at least 5000 problems a day during his preparation period.
Stay away from temptations such as laptop, smartphones and social media. All this would only divert you from your aim. Look for a way to not get tempted and avoid them completely.
Make a proper time-table for yourself - this would divide your study and activities time.
Don't forget to take short breaks in between. These breaks will help you refresh your mind and increase your concentration level.
Take out time for revision after each chapter or topic.
Making a note of important formulas and theorem comes handy while solving numerical based questions in Mathematics and Physics. This also helps to quickly revise all important theorems and formulas.
Stay optimistic - Always try to keep a positive approach not only towards your studies, but also rest of the activities. This will keep your mind stress free, ultimately boosting confidence.
When preparing for an entrance exam of such a level, it is essential to maintain a completely healthy and balanced diet. Include fresh fruits and vegetables in your diet instead of munching on fizzy drinks and junk foods. Do some mild exercises regularly like a morning walk, a little bit of stretching, etc. to keep yourself healthy and active.
During the JEE Main Exam
While taking the test, attempt only easy questions first, and then move towards the moderate and difficult questions. This is a very successful strategy that has helped thousands of students over the years.
Do not panic if you encounter a question that you do not know about. Leave that question and come back to it after a while. This might help you come up with an answer for it.
As the questions are in MCQ format, do not straightway start solving the question. Read the questions carefully and you might just crack a problem through the elimination process.
---
How to Score 250+ in JEE Main Exam?
For the JEE main exam preparation, you need to develop a smart approach on the basis of your strength and weakness if you aim to score more than 250 marks in the upcoming Joint Entrance Examination Main 2020.
Conditions for Obtaining 250 plus Score -
Get familiar with the full syllabus - Knowing the syllabus will save you from studying the irrelevant topics. Also, go through the syllabus and mark the topics as per their difficulty level as easy, moderate, and difficult. This will help in preparing the preparation strategy.
Know the difference between JEE Main and JEE Advanced - While preparing for JEE Main focus on the exam only. Don't worry about JEE Advanced. A few additional topics are there in the Advanced exam for which you can prepare after the JEE Main is over.
Be focused and stay confident - Keep your focus on the goal of clearing the exam and stay confident on your preparation. Avoid things which make you lose your concentration.
Know your limitation - Knowing your weak points will help you in better performance. If you find any topic difficult to understand, give it additional time. However, if you still can't get it, don't waste your time. For such topics make some notes of the important points and focus only on those points.
Start early preparation - Early preparation means more time for studying, revision, mock tests, etc. So start as soon as you can.
Subject priority - All subjects are equally important in the exam. So, make equal time for studying them. Don't neglect any subject. However, you must know which one is the most scoring for you.
Follow school study strictly - If you have started your JEE Main preparation from class 11th, take your school study seriously. If the basic topics will be clear, you will be able to get a good grip on your preparation. JEE Main syllabus is all about class 11th and 12th topics.
Smart study plan keeping the 11th and 12th syllabi in mind - Make a smart study plan where you prepare for JEE Main along with your class 11th and 12th examination.
How to Prepare for JEE Main 2020 Without Coaching?
All the points/ tips provided above are good for JEE Main 2020 exam preparation without coaching. Some additional points that you have to keep in mind while preparing for the exam through self-study are:
Start with NCERT books. NCERT books are the best for understanding the basic concepts not only for board exams but also for competitive exams. After a clear understanding of all the concepts, you can refer to other competitive books.
Give time to all the subjects daily.
Do practice previous years' question papers.
And, the most important, consider joining a crash course for the exam. Crash courses are beneficial for those who opt for self-study. You can join a crash course and find answers for your doubts and appear for mock tests.
The above-mentioned tips would surely inculcate confidence and make you exam-ready. Remind yourself every day that "I can do this", you would be free from the exam stress and clearing JEE Main 2020 wouldn't be that challenging.
Related Posts: