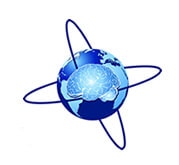 IFCN Scholarship for New Clinical Neurophysiologists
The IFCN (International Federation of Clinical Neurophysiology) has made an announcement for the IFCN scholarship. Under this scholarship programme, young clinical neurophysiologists are given a learning opportunity of 6 months at some reputed neurophysiology laboratory.
The last date to apply for the IFCN scholarship is 30th March 2018.
The IFCN has 59 member countries. Students belonging to any one of these countries are eligible to apply for its scholarship programme. It gives preference to applicants from underdeveloped or developing countries.
IFCN Scholarship - Quick Overview
| | |
| --- | --- |
| Scholarship Name | IFCN Scholarship |
| Scholarship Provider | International Federation of Clinical Neurophysiology |
| Scholarship Type | Under Graduate Scholarship |
| For Class / Course | Clinical Neurophysiologists |
| Deadline | 30th March 2018 |
| Award/ Benefits | $ 25,000 each |
| No. of Scholarship | 6 |
| Age Limit | No Age Limit |
| Gender | All (No Limitation) |
| Country | Students from developing countries |
| Application Process | Online |
Scroll left or right to view full table
IFCN Scholarship: Quick Overview

Deadline
30 Mar 2018
Class / Course
Clinical Neurophysiologists
Scholarship Type
Under Graduate
Awarded Amount
3 scholarships each of 25,000 USD
Age Limit
N/A
Gender
All
Religion
All
State
All
Country
All
Apply Now
Click here
Benefits under the IFCN Scholarship
Those students who are selected under the IFCN Education scholarship programme get $25,000 to receive advanced training in clinical neurophysiology.
Similarly, those applicants who are selected for the IFCN Research scholarship programme also get $ 25,000 to pursue research from a reputed clinical neurophysiology centre.
The total number of the IFCN scholarship is 6.
Eligibility for the IFCN Scholarship
The applicant should be from developing countries.
He/ she should be a Clinical Neurophysiologist and should be in the youthful stage.
The applicant should be proficient in the English language.
About IFCN
The basic goals of IFCN are as follows: -
Promoting education and the topmost level of practice of Clinical Neurophysiology to improve health.
Carry educational courses for youngsters involved in clinical neurophysiology and improve educational materials.
Improve methodologies surrounding clinical neurophysiology
Economically collaborate with National and International government organizations, professional associations, other social and educational groups.
Continuously maintaining and improving the standards related to Clinical Neurophysiology.
Documents Required for IFCN Scholarship
Curriculum Vitae/Resume and a list of publications.
Copy of identity proof and passport that states the date of birth.
One page describing the purpose of applying for the scholarship.
A signed letter of recommendation by the home university/educational institute – on the official letterhead.
A signed letter of acceptance from the host institution – on the official letterhead.
Assign these documents in this particular order in one PDF File.
Submit the application form via email at [email protected]
The application form and documents are verified by the Govt./Executive Committee of the IFCN