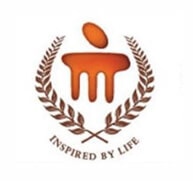 SMU-DE Scholarship for Under Graduate and Post Graduate Courses
When an individual is unable to pay fees for study, he/she has to drop it and start working. It is really disheartening that one has to drop education due to financial reasons. The money and work commitment won't let go you leave the college, but you can still study with the distance education program of Sikkim Manipal University – DE. The Sikkim Manipal University Distance Education is one of the few distance education universities, which provides scholarships.
SMU-DE Scholarship: Quick Overview

Deadline
N/A
Class / Course
Post Graduates, Graduate
Scholarship Type
Under Graduate, Post Graduate
Awarded Amount
5,000 scholarships, Up to 15% discount on tuition fee
Age Limit
N/A
Gender
All
Religion
All
State
All
Country
India
Apply Now
Click here
What are the scholarship programs of Sikkim Manipal University Distance Education?
There are undergraduate and postgraduate courses of management and Information Technology available with SMU-DE program. The courses available at Sikkim Manipal University Distance Education are as below.
Management studies courses
Under Graduate - Bachelor of Business Administration (BBA)
Post Graduate – Master of Business Administration (MBA)
Information technology courses
Under Graduate - Bachelor of Science (Information Technology or B.Sc. - IT) and Bachelor of Computer Application (BCA)
Post Graduate - Master of Computer Applications (MCA) and Master of Science (Information Technology or M.Sc. - IT)
Students, who are interested in any of these courses, they can apply for the scholarship. If successfully selected, then scholarship will be awarded accordingly. There are two scholarship programs available; first is Vidyadeep scholarship, an All India Scholarship. Another one is a special scholarship for students of Sikkim and North East region only.
What are the features of Vidyadeep scholarship of SMU-DE?
Vidyadeep scholarship is the all-India scholarship for students who want to pursue their education with the distance education programs of SMU-DE. This is open to students of India, unlike the special scholarship, which is limited to students of Sikkim and North East region of India. You have a look over the exclusive features of this scholarship scheme.
Student can get 15% scholarship at the time of admission
It entitled up to 20% scholarship on tuition fee for remaining semesters based on completing the eligibility criteria
There are 5,000 scholarships available under this scheme
What are the eligibility criteria for Vidyadeep scholarship?
The eligibility criteria for the Vidyadeep scholarship would be awarded on the basis of percentage secured in the examinations conducted by the University. The student needs to clear all the papers in the first attempt and pay all applicable fees, including re-registration within the timelines for regular session as per the session timelines.
The flexibility and ease of studying with SMU-DE is the key, students who are unable to pay high fees; they can also look for pursuing their studies further with the help of scholarship.