AICTE PG Scholarships 2020 for Students with a GATE or GPAT Score
Last Updated : 22 Feb 2020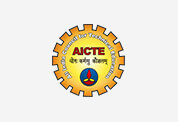 The All India Council for Technical Education (AICTE) offers a post-graduation scholarship program to students with a good GPAT or GATE score. With this program, it aims at improving technical education in India.
Students studying a full-time course in institutes approved by AICTE or AICTE University Departments can apply. The accepted courses include:
Engineering
Master of Architecture
Master of Technology
Master of Pharmacy
For the AICTE PG (GATE/GPAT) 2020, the applications will likely to begin in July 2020. The official dates have not been announced yet. Candidates have to have a look on this page to know complete details about AICTE PG Scholarship 2020.
AICTE PG (GATE, GPAT) Scholarships: Quick Overview

Deadline
31 Aug 2020
Class / Course
Gate, GPAT
Scholarship Type
Under Graduate, Graduate
Awarded Amount
₹ 12,400 per Mnth
Age Limit
N/A
Gender
All
Religion
All
State
All
Country
India
Apply Now
Click here
---
---
Subscribe Now
Subscribe for latest exam notification and never miss an update of our daily tips and tricks from Toppers and Counsellors.
The closing date to submit applications for the AICTE PG Scholarship is 31st August 2020. Students can subscribe to Exams Planner to get recent updates related to this scholarship.
Benefits Under AICTE PG (GATE/GPAT) Scholarship
The selected applicant will receive ₹ 12,400 per month till the end of the course. The benefits will also depend on the student's academic performance and obedience to an institution's norms and regulations.
AICTE PG Scholarships 2020 – Eligibility Criteria
Candidates who meet the following criteria can successfully apply:-
Have received qualifying marks in GATE/GPAT.
Studying in the 1st year of Engineering, Master of Architecture, Master of Technology and Master of Pharmacy courses at an AICTE accepted institution.
Have a saving account in Bank.
AICTE PG (GATE/GPAT) Scholarship - How to Apply?
Candidates can apply for the scholarship through an online process. The simple steps for applying successfully are: -
Visit the official website of the AICTE PG.
Click here to go to the student ID verification tab.
Fill all the details and get the ID.
Start filling the application form for PG Scholarship GATE/GPAT.
Attach all the necessary documents in JPEG or PDF format only.
Click on the 'Submit Application' button.
Documents Need to Submit
A copy of the GPAT or GATE scorecard.
An attested copy of the Bank passbook
An attested copy of Aadhar card
A copy of category certificate (if possible)
Physical Disability Certificate (if applicable)
A copy of NPR card (if available)
Terms and Conditions:
The scholarship is only applicable to students who are not under any other scholarship program during his/her course of study in the Institute.
The students receive the reward amount for 2 years or till the end of the course. (From the beginning date of the course to the last date of the course.)
Every undergraduate student needs to undertake 8-10 hours (per week) of work for teaching and research activities as assigned by the Institute. This may include classes, development, and maintenance of laboratories, help in research and development activities, carried out by faculty members or other central facilities.
The student needs to give an undertaking stating that he/she would not leave the course midway.
The scholarship will discontinue for students showcasing any kind of misconduct like involving in the act of ragging, indiscipline, misbehaviour etc.
International students, sponsored applicants, and candidates already pursuing post graduation are not eligible for the program.
The program does not include a salary grant or any other grants such as; contingencies, library, books etc.
AICTE governs the procedure and mode of giving scholarships to the students.
Keep a check on the official AICTE website or advertisements in the leading English/Hindi newspapers to get regular notifications.
AICTE reserves the right to make time to time changes in the program. The candidates have to abide by the decision of AICTE as it is final.
---
Subscribe Now for AICTE PG (GATE, GPAT) Scholarships Latest Updates
Subscribe for latest exam notification and never miss an update of our daily tips and tricks from Toppers and Counsellors.
---
---