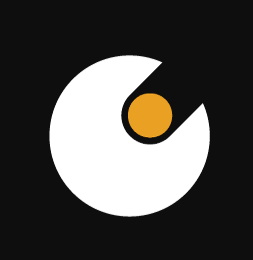 Grab an Opportunity to Win Stipend of Rs 300,000 with India Agri Fellowship 2019 Program
The India Agri Fellowship program is an innovative effort to promote the skills and opportunities for farmers in rural India. It's an initiative presented by the University of Commons for the aspirants of Undergraduate and Postgraduate programs in the origin of Andhra Pradesh. Under this course, students will receive a year-long fellowship amount of ₹ 300,000 and get to understand the farming ecosystem in rural India. Students who are enrolled under the UG and PG courses in the discipline of Agriculture, Business Administration or Social Work are eligible to apply for the curriculum.
India Agri Fellowship is a human-centered course that offers a wide spectrum of opportunities to the Indian farmers and helps fellows to recognize the farming ecology terms and factors more closely. It's a journey to coach and educates auspicious students and enables them to appreciate the approaches to sustainable farming. The registrations for the scheme will close on 15th March, apprentices are advised to enroll before meeting the deadline in order to avoid last minute rush.
India Agri Fellowship: Quick Overview

Deadline
15 Mar 2019
Class / Course
Post Graduates, Undergraduates
Scholarship Type
Merit Based Scholarship
Awarded Amount
Fellowship Stipend of ₹ 300,000 for complete 1 year
Age Limit
N/A
Gender
All
Religion
All
State
All
Country
India
Apply Now
Click here
More About the Program
It's a movement that is started to build a community of young leaders who can motivate and inspire the farmers. More than this, students will get a chance to work under the guidance of farmers and help them to maintain and organize sustainable farming techniques for better livelihood. Apart from this, students of this training program will undergo the training program and can specialize in any of the areas of agriculture ecosystem. More than this, students get to know the in-depth public policies of producer cooperatives and join hands to improve the support systems of the farmers. With this curriculum, students get a right to pitch their voice for agriculture issues and trying to resolve it.
Objectives of the India Agri Fellowship
The optimistic leaders of the program are working with the key objectives of the scheme which are mentioning below-
Helping farmers to fulfill their long-term visions.
Work with them in the villages of Andhra Pradesh and help them to increase their income.
Foster the potentials of budding farmers and support them to start their enterprises.
Collaborate with different Producer Ecosystems such as NGOs, Government Agencies, and other Forces and help producers to live a sustainable livelihood.
Promote cultivators to become an independent entrepreneur.
Overall Structure of the Program-
Under the India Agri Scholarship 2019, students are working with the team of rural farmers of Andhra Pradesh and get to understand the grassroots of farming. They will get to perform activities like learning from Local NGOs, Farmers, Agriculture officers, Building societal brands, etc. Apart from this, they get a full session of practice under MIT U-Lab impact and trying to resolve the issues of the farmers.
India Agri Fellowship 2019-20: Scholarship Benefits
The shortlisted students will get a chance to win stipend of ₹ 300,000 for the overall duration of 12 months. Under this one-year training program, students get to avail the benefits of the allowance in the form of Travel, Living and Food costs.
Eligibility Conditions for India Agri Fellowship 2019 Scheme
Categories (Events)

Details

Nationality

An apprentice must hold citizenship of Indian states

Academic Background

A participant should obtain a Bachelor's or Master's program in the subjects of Social Work, Agriculture or Business Administration.

Age Limit

A scholastic student must be lying between the age group of 20 to 35 years of age.

Additional Details

A student must have the knowledge of Telugu language as a primary language and English/Hindi language as the secondary language.
Be open to working with the farmers/producers in the rural Andhra Pradesh region.
Demonstrate a strong academic or extra-curricular performance in the last engagement.

Contact Details

University of Commons, Mindtree Ltd.

Global Village Tech Park,

Bengaluru 560059Phone: +91 9916188800

E-mail: [email protected]
Scroll left or right to view full table
How can you apply for the program?
In order to submit your applications for the scheme, one should follow these below-mentioning steps for successive entries:
Click here to open the certified platform of India Agri Fellowship Scheme.
Enter your personal details including Name, Contact, Academic Background, Email Id, and Address.
Provide your answers to the asked questions and serve the statement of purpose.
After this, select your relevant skills and submit your entry for the competition.
India Agri Fellowship 2019: Important Dates
| | |
| --- | --- |
| Events | Dates to be Remembered |
| Final date to send your entries | 15th March 2019 |
| Announcement of shortlist candidates | 30th March 2019 |
| Interview round with panellists | 5th April 2019 |
| Scholarship begins | 20th April 2019 |
Scroll left or right to view full table
Applicable Norms of the Program
The students will be concerned in the socio-economic activities for the deprived farmers of the Andhra Pradesh origin through this human-centered journey.
During the course, students get to understand the specific imperative techniques for farming that will support farmers to earn a livelihood.
Throughout the curriculum, scholarship holders need to identify the problems and design solutions to help farmers.
The shortlisted students will be assigned to a small group of farmers in order to appreciate the approaches to sustainabe farming.