Class 10th Students; Grab the NTSE Scholarship for Cash Rewards
Last Updated : 12 Oct 2019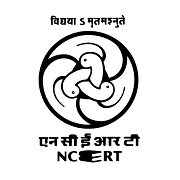 NCERT was established in 1961 to improve the quality of education in the schools of India. In this direction, NCERT started the NTSE (National Talent Search Exam) scholarship program in 1963. This scholarship aims at early identification of talented students at the Class 10th level. The beneficiary students receive every possible resource throughout their studentship. For this, the fellowship scheme apprentices of class 10th are inviting to enrol their grounds for NTSE conducted by NCERT. This year, NTSE offers 1000 scholarships for the astonishing students of the country and allow them to pursue courses in the stream of science, social science, and professional courses such as engineering and medicine.
More About NTSE 2020 Exam
The NTSE exam has 2 stages; Stage 1 takes place at the State level and Stage 2 takes place at the National level. Those candidates who qualify the 1st stage of the exam become eligible for the 2nd stage. Students need to prepare for a written exam, project report and a personal interview session for this exam. This article provides all the essential information regarding the NTSE 2019-20 Exam. Read on to find out.
NTSE Scholarship 2019 Latest Notification - The NTSE Stage 1 exam has been conducted on 03rd and 04th November 2018. Previously the Stage 2 exam was scheduled to be held on 12th May 2019, but now the exam has been rescheduled and will conduct on 16th June 2019 due to Lok Sabha Elections this year. The admit card for NTSE 2019 second stage will be updated in the month of April third week by NCERT. The estimated final results of both the stages will be announced tentatively in the month of August 2019.
NTSE Scholarship: Quick Overview

Deadline
06 Aug 2019
Class / Course
Class 10
Scholarship Type
School Based Scholarship
Awarded Amount
₹1250 per month for class 11th and 12th and ₹ 2,000 per month for undergraduates and postgraduate
Age Limit
18 Years
Gender
All
Religion
All
State
All
Country
India
Apply Now
Click here
---
---
The application process for 2019 is over now, while for the 2019 session the stage 1 will going to be conducted on 03rd, 04th, and 17th November 2019. On the other hand, stage 2 will schedule to be held on 10th May 2020. From the below mentioning article, you can check the details of National Talent Search Exam 2019-20. But before getting into the important date section, let's quickly take a look at the benefits of the scheme.
NTSE 2020 Exam Overview -
Fascinating candidates who want to enrol their grounds for NTSE Scholarship 2019 Scheme are advised to stay with this page and understand the complete structure of exam overview presented in a tabular form:
Categories

Details of the Exam

Name of the Exam

National Talent Search Examination 2019-20

Conducted By

National Council of Education Research and Training (NCERT)

Exam Type

Both (National and State Level)

Mode of Application

Online

Mode of Examination

Offline

Total Exams

Mental Aptitude Test (MAT)

Scholarship Aptitude Test (SAT)

Exam Duration

2 hours (for each stage)

Total Scholarships

1000

Official website
NTSE Scholarship 2020 Important Dates -
The official exam dates of National Talent Search Exam is mention-down below-
The official exam dates of National Talent Search Exam is mention-down below-
| | | |
| --- | --- | --- |
| NTSE Events | NTSE 2019 Dates | NTSE 2020 Dates (Tentative) |
| Availability of stage 1 application form | 03rd March 2019 | November 2019 |
| Last date to apply online | 06th August 2019 | March 2020 |
| Date of examination (Stage 1) | 03rd, 04th, and 17th November 2019 | August 2020 |
| Date of examination (Stage 2) | 10th May 2020 | November 2020 |
| Declaration of final results | June 2020 | March 2021 |
Scroll left or right to view full table
Benefits of NTSE 2020 Exam -
The benefits under the fellowship course differ with each level of study:
| | |
| --- | --- |
| Study Level | Rewards |
| Class 11th to 12th | ₹ 1250 per month for class 11th and 12th students |
| Undergraduate and Postgraduate level courses | ₹ 2000 per month for UG and PG level |
| Ph.D. Program | As per UGC norms for research level |
NTSE Fellowship 2019-2020 Exam Pattern & Syllabus
The premises of NTSE 2019-2020 exam will be conducted via offline (Pen-Paper) based medium. The scholarship scheme comprises two stages i.e. Stage 1 and Stage 2 consists of (Mental Ability Test) and (Scholastic Aptitude Test) in both the stages. The exam will be held in two different shifts- Morning (9:30 am to 11:30 am) and Evening (01:30 pm to 03:30 pm). Students who are currently enrolled in class 10th are eligible to apply for the fellowship program.
NTSE 2019-2020 Exam Pattern -
| | | | |
| --- | --- | --- | --- |
| Exam | Question Type | Total Question | Exam Duration |
| State Level Test | Objective Type (Multiple Choice Questions) | 100 | 2 hours |
| National Level Test | Objective Type (Multiple Choice Questions) | 100 | 2 hours |
Scroll left or right to view full table
Exam Highlights -
The stage 1 exam will be conducted in English or Hindi language, whereas, the stage 2 exam will be held in one of the following languages including- English, Hindi, Asamiya, Odia, Bangla, Tamil, Kannada, Marathi, Gujarati, Malayalam, Punjabi, Telugu and Urdu.
The total duration of the exam is 120 minutes, while for PWD category the exam will be concluded in 150 minutes.
The minimum qualifying marks for General and OBC category students is 40% and for SC, ST, and PWD category students it is 32%.
There is no negative marking scheme for the exam this year.
NTSE 2019-2020 Syllabus -
The NTSE 2019 Syllabus is categorized in a broad spectrum of topics classified on class 9th and class 10th subjects. The prelims of the Mental Ability Test will carry questions based on verbal and non-verbal abilities including critical thinking and reasoning skills. Apart from this, subjects like numerical series, analogy, hidden figure, classification, pattern perception, etc. However, the Scholastic Aptitude Test will contain questions from subjects like Mathematics, Science, and Social Science.
National Talent Search Exam 2019-2020 Eligibility Norms -
The eligibility criterion of the scholarship is for applicants to know if they are capable to receive the reward.
A candidate should be a Class 10th student.
He/ she should be studying in Class 10th from a recognized school.
A student doing Class 10th through ODL (Open Distance Learning) is also eligible to appear in the NTSE exam, provided he/ she should be less than 18 years of age.
NTSE Reservation Criteria -
The reservation policy of NTSE 2020 exam is as follows:
| | |
| --- | --- |
| Categories | Reservation Criteria |
| Schedule Caste candidates | 15% |
| Schedule Tribe candidates | 7.5% |
| Physically Challenged Group | 4% |
How to Apply for NTSE Fellowship 2020 Exam?
Application process for 2019 session has been over now. However, candidates can fill the online application form for 2020 session by pursuing these steps:
Step 1: Download the application form from the official website of NCERT or take it from the state liaison officer.
Step 2: The candidate has to fill up all the essential details in his/her own handwriting.
Step 3: Pay the application fee as specified by the state or union territory exam conducting body.
Step 4: Don't forget to attach all the necessary documents to the application.
Step 5: Submit the application form offline, on the state liaison officer's address -
Head, Educational Survey Division,




National Council of Educational Research and Training,




Sri Aurobindo Marg,




New Delhi 110016.
Essential Documents for NTSE 2019-2020:
Every candidate has to submit the following documents along with their respective applications. These documents help the authority to verify the student's identity as well as academic performance.
Passport size photograph (black and white and attested by the Head of the institution)
Full name of the candidate
Address Proof
Gender, Category, Disability
Postal Address for communication
Name and address of school/institution in which the candidate is studying class 10th
Type of institution/school (Govt/Private/Govt Aided/Private unaided/Rural/Urban)
The medium of Exam at State and NCERT level
Occupation of Parents'
Yearly/Annual income of Parents'
Contact details (phone number and email address)
NTSE 2019-2020 Process of Selection-
The results will be evaluated on the basis of marks obtained in both stages of the exam. Apprentices who have cleared stage 1 (state level exam) will go for the next round i.e. National level exam.
NTSE 2019-2020 Admit Card:
According to the officials, the admit card of stage 1 exam will be made available from by the last week of October 2019, while for stage 2, students don't need to download any admit card. On the other hand, candidates who will going to appear for NTSE 2020 Exam can download their admit card online as no physical admit card will be sent to the candidates address.
NTSE 2019-2020 Results:
The official final results of NTSE 2019 will be made available tentatively in the month of June 2020. Participants can check their results by signing into the official website of NCERT.
Terms and Conditions -
Read and understand the terms and conditions before applying for the scholarship.
A candidate has to secure 60% or more marks to be eligible for the scholarship every year.
It is necessary to pass in all the subjects the student has registered.
Withdrawal in non-core subjects according to institutional standards of exclusion is considered for payment of scholarship.
The duration of online payment of scholarship to the candidate has been reduced from 24 months to 12 months.
Only non-employed students of diploma or certificate courses will receive the scholarship reward.
---
NTSE 2019 Exam FAQs
(Frequently Asked Questions)
Q. What are the eligibility criteria for the program?
A. The fellowship portal of NTSE is only open for the scholastic scholars of Class 10th school students.
Q. When will the NTSE 2019 Stage 2 exam be conducted?
A. The premises of NTSE 2019 Stage 2 exam has been conducted on 16th June 2019 at the various exam centre listed by the NCERT.
Q. After submission of the NTSE 2019 exam, do I make changes in the application form?
A. No. Apprentices are not allowed to make any changes after the submission of application form.
Q. What is the scholarship benefits offered to the scholastic students?
A. The fellowship amount will be dispersed as follows:
₹ 1250 per month for class 11th and 12th students.
₹ 2000 per month for UG and PG students.
Q. Is NTSE also reserves a reservation criterion for meritorious students?
A. Yes, as per the officials 15% seats are reserved for SC category students, 7.5% seats are eligible for ST students, and 4% seats belong to PWD category students.
Q. What is the overall exam pattern of NTSE 2019 Exam?
A. Both the exams will consist of 100 Objective type questions, which have to be done under the time premises of 2 hours (each).
Q. When can apprentices download the NTSE 2019 Admit card?
A. The stage 2 admit card of NTSE 2019 exam will be available in the 3rd week of April 2019.
---
Subscribe Now for NTSE Scholarship Latest Updates
Subscribe for latest exam notification and never miss an update of our daily tips and tricks from Toppers and Counsellors.
---
---