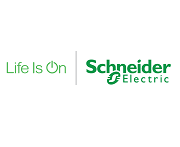 Apply for Global Go Green in the City 2019 Challenge and Serve Best for Environment
Go Green in the City Challenge is endeavour by the Schneider Electric, a multinational corporation known for its social work across 100 countries in the world. In this progressive pathway, the prestigious organization proffers a wide spectrum of opportunities and inviting genius minds around the globe to participate in the Go Green in the City Contest 2019 and win prizes. For the challenge, participants must be 18 years old or older and should be studying in the 2nd year bachelors or attending any master's or MBA course in the discipline of engineering, computer science, business, mathematics, science or other subjects are eligible to apply for the contest. The last date to submit an eligible entry for the contest is 25th May 2019, entries after the deadline will not be considered.
Description: Students who are highly motivated and bold enough to showcase their skills and put forward their ideas for Go Green in the City Challenge are eligible to apply. In this article, we have cover all the necessary information of the challenge and get a clear knowledge about dates, benefits, eligibility norms, application and selection process.
Go Green in the City Challenge: Quick Overview

Deadline
25 May 2019
Class / Course
MBA, Bachelors, Masters Programme
Scholarship Type
Skill Based Scholarship
Awarded Amount
Multiple Prizes including job opportunities from Schneider Electric
Age Limit
18 Years
Gender
All
Religion
All
State
All
Country
All
Apply Now
Click here
More About the Scholarship:
Schneider Electric has back again and launched its 9th edition of Go Green in the City Challenge 2019 in sustainable cities of the world. This ultimate global student contest is commencing to solve the real-life problems of energy management and encourage students to submit their idea for efficient energy management for a healthy and clean environment.
The contest is dividing into four major competition categories, apprentices have to select one and share their idea.
Sustainability & Access to Energy- Digitize Schneider Electric business and enable access to energy or sustainable developments.
Plants of the Future- Apply IoT, AI, Machine Learning and more to the industries of the present or future.
Buildings of the Future- Can buildings be smarter, more sustainable and incorporate new technologies?
Grids of the Future- Imagine the future of energy management and distribution.
Go Green in the City 2019 -
Scholarship Benefits
Fellows who are eligible to participate and win scholarships will be benefited with the following prizes presented down below-
Grand Prize: The top ranking team will receive job offers from Schneider Electric and win an international trip in two cities of their choice (cities where Schneider Electric has offices).
Global Finalists: Apart from winners, the top 8 teams will be invited to attend a fully sponsored trip to the Schneider Electric Global Innovation Summit in Barcelona to receive the Grand Prize, and get an invitation to be present in the interview session for Schneider Electric's Internship Program.
Regional Finalists: Applicants will entertain a mentorship from the organizing experts to polish their proposals and make it to the Grand Finale!
Women in Energy Award: One female team from the semi-finals round will win the Women in Energy Award and cash prize worth of USD 1,000.
Eligibility Norms of Go Green in the City 2019
In order to successfully submit an application for the contest one should fulfil the eligibility norms as under-
Categories

Eligibility Criteria

Nationality

Stupendous students of all around the world are eligible to participate.

Academic Background

Be a Bachelor's (at least 2nd year) or Master's student or pursuing MBA program.
Must be studying Engineering, Computer Science, Physics, Mathematics, Business or other Sciences.

Location

Worldwide (Team members must be studying in the same Region for the duration of the competition).

Language Proficiency

Must be proficient in English language, as the Grand Finale will be held in the English language.

Team Norm

Students can participate in a team (Max 2 members) of which at least one team member is a female.
Scroll left or right to view full table
Read a complete structure of Go Green in the City 2019 eligibility pattern here.
How to Apply for Schneider Electric's Internship Program?
Eligible students can submit their applications for the challenge simply by following these steps, mentioned down-below:
Visit the official website of the contest.
Click on the 'Participate' tab presented right side of the home page.
Now, 'Sign Up' and create your account.
After this team up with your friend or find it through the online platform.
Choose your competition category and start working on it.
Once you are ready submit your work.
Guidelines to Submit Your Applications -
Phase 1- Initial Application
At initial level teams need to submit their application in a ppt or pdf format, 10 slides/pages including 1 cover slide, file size max. 50 MB. The initial level application form must be submitted in the English language online.
Phase 2: Semi-Finals
Qualified team of phase 1 of the regional top teams selected by Schneider Electric to proceed to Phase II, you will be asked to present an updated PowerPoint presentation of up to 20 slides based on your initial idea for.
Phase 3: Final Round
In the final round, only top 8 teams will be announced as winners. Selected teams of the last round will have to provide a support material for a live oral presented at question & answer session conducted by the jury. After the oral presentations of all 10 finalist teams, the jury will choose one team as a winner, which will be announced at the end of the Final day of the event.
Go Green in the City 2019 -
Important Dates
Availability of Application Form - From 2nd Jan 2019 to 25th May 2019
Regional level Semi-Finals - 27th May 2019 to 14th June 2019
Mentoring & Regional level Finals - 19th June 2019 to 23rd August 2019
Preparation Phase - 29th August 2019 to 28th September 2019
Grand Finale Round - 1st October 2019 to 5th October 2019