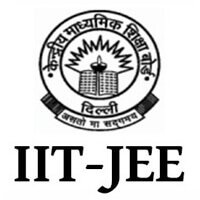 JEE Main 2019 Complete Syllabus for Aptitude Test
The registration for the JEE Main 2019 January session will begin from 1st September. The exam has been scheduled to be conducted on 6th January 2019. If you are preparing for the test for admission to the elite engineering colleges in the country, ensure you have got the detailed JEE Main 2019 syllabus. The exam has two papers – Paper I and Paper II. Candidates seeking admission in Bachelor of Engineering can appear in Paper I exam; whereas Paper II is for the architecture and planning courses. Paper II exam comprises Mathematics, Aptitude and Drawing subjects.
Candidates preparing for Paper 2 for architecture and planning courses from IITs and central funded colleges can check the full syllabus of Aptitude Test below.
Part – I
Awareness of persons, places, Buildings, Materials
Objects, Texture related to Architecture and build environment
Visualising three-dimensional objects from two-dimensional drawings
Visualising. different sides of three-dimensional objects
Analytical Reasoning Mental Ability (Visual, Numerical and Verbal)
Download the PDF file of complete syllabus for the Aptitude Test of JEE Main Exam 2019
Scroll left or right to view full table
[subscribe]
Part – II
Three dimensional – perception: Understanding and appreciation of scale and proportion of objects, building forms and elements, colour texture, harmony and contrast
Design and drawing of geometrical or abstract shapes and patterns in pencil
Transformation of forms both 2 D and 3 D union, subtraction, rotation, development of surfaces and volumes, Generation of Plan, elevations and 3 D views of objects, Creating two dimensional and three-dimensional compositions using given shapes and forms.
Sketching of scenes and activities from memory of urbanscape (public space, market, festivals, street scenes, monuments, recreational spaces etc.), landscape (river fronts, jungles. gardens, trees, plants etc.) and rural life
Note: Candidates should bring pencils, geometry box, eraser and colour pencil and crayons for this particular test.
Aptitude Subject Pattern JEE Main 2019:
The second paper has three important subjects such as Maths, Aptitude and Drawing. There are 82 questions in the Paper and 50 questions will come from the Aptitude subject. The question type is objective. The duration of the exam is 3 hours. Candidates with 40 per cent disability can avail 1 hour extra.
While taking the test, read through the instructions carefully. There is negative marking for every wrong answer. 1 mark will be deducted in the process.
JEE Main 2019 January Session Exam Dates:
| | |
| --- | --- |
| JEE Main 2019 Exam Events | January 2019 Exam Dates |
| Availability of Application Form | 01st September 2018 (Saturday) |
| Last date for application submission | 30th September 2018 (Sunday) |
| Exam date | 06th - 20th January 2019 |
| Declaration of result | 31st January 2019 |
Scroll left or right to view full table
The complete JEE Main 2019 syllabus can be accessed here https://www.examsplanner.in/articles/iit-jee-main-syllabus/.
[ad][/ad]
You can also check the full syllabus of paper 1 subjects; Mathematics, Physics and Chemistry.
---