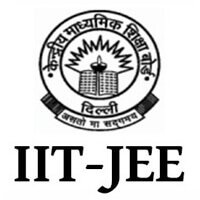 Important Chapters for JEE Main 2020 – What You Need to Study
To get in the coveted IITs or the top-notch NITs, cracking up JEE Main is quite inevitable. Well, the journey is not a bed of roses; it requires hard work, perseverance, consistency, and incessant efforts to succeed. The Joint Entrance Examination Main is a national-level entrance test conducted by the National Testing Agency. Qualifying the exam takes a lot and demands not just hard work but smart work too. With only a few months to go for the big day in January, all you have got is to speed up your prep time. However, keeping a track of all important chapters for JEE Main 2020 ensures your preparation is going in the right direction.
Before you jump over and conclude the "important chapters for JEE Main" phrase, we insist on going through the JEE Main syllabus 2020 thoroughly and prepare all subjects in advance (keeping less time in hand). Here, we give you a quick look at the main subjects and their topics. The team, at Exams Planners, has done extensive research and has come up this –
Essential Chapters for JEE Main 2020
JEE Main topic with most weightage illustrated below has been crafted based on the last year's questions (topics), including the three important subjects, the number of questions and marks the questions carried.
Subjects

Topics

Questions

Marks

Physics

Mechanics

8

32

Electrodynamics

8

32

Heat & Thermodynamics

4

16

Modern Physics

5

20

Optics

2

8

SHM & Waves

3

12

Chemistry

Inorganic Chemistry-I [Periodic Table & Periodicity in Properties, Chemical Bonding, S-Block]

5

20

Organic Chemistry - II [Alkyl Halide, Alcohol & Ether (Reaction Mechanism), Biomolecules, Aromatic Compounds, Amino Acids and

Polymers, Carbohydrates,

Environmental chemistry, Carbonyl Compounds, Reduction, Grignard Reagent, Oxidation & Hydrolysis]

10

40

Physical Chemistry - I [Mole Concept, Ionic Equilibrium, Thermodynamics, Atomic Structure & Nuclear Chemistry and Thermochemistry]

7

28

Physical Chemistry-II [Chemical Kinetics, Electrochemistry, Solid State, Solution & Colligative Properties, Surface Chemistry]

5

20

Mathematics

Integral Calculus

4

16

Differential Calculus

7

28

Matrix & Determinants

2

8

Coordinate Geometry

3

12

Probability

2

8

Co-ordinate Geometry (3-D)

2

8

Matrix & Determinants

2

8

Trigonometry

2

8
Scroll left or right to view full table
---
Note: The above questions/ topics are meant for last-minute preparation. Candidates need not devote their entire time to this. At the same time, we do not guarantee that the above topics will have the same weightage.
Important Chapters for JEE Main Physics
The Physics subject for JEE Main 2020 comprises 11 topics, including Gravitation, Dimensional Analysis, Electrostatics, Heat Transfer, Current Electricity, Electromagnetic Induction, Geometrical Optics, Waves & Sound, Kinetic Theory of Gases, Thermodynamics and Rotational Dynamics.
Once you have your hands on the above chapters, you need to streamline your strengths and choose topics accordingly.
Pick basic topics that you have a strong grasp on (Units and Dimensions, Vectors and Measurement of Errors)
Important topics that you have been practicing for long (Rotational Dynamics, Centre of Mass, Momentum and Collision, Fluid Mechanics, Wave Motion and String Waves, Simple Harmonic Motion, Bernoulli's Principle, Magnetism, Modern Physics, Nuclear Physics and Heat & Thermodynamics)
Scoring topics (Ray Optics, Work, Energy and Power, Current Electricity, Electrostatics and Ray Optics)
Important Chapters for JEE Main Chemistry
Divided into three important parts – Organic Chemistry, Inorganic Chemistry and Physical – Chemistry has questions ranging from calculations to analysis. Take a look at the important chapters of Chemistry subject for JEE Main 2020 January –
Carbonyl Compounds and their derivatives, Periodic table, Solid-state, solutions and gases theory, Redox reactions, Mole Concept and the concept of equivalents, Chemical Bonding and Thermochemistry and the Second Law of Thermodynamics.
Once you have your hands on the above chapters, you need to streamline your strengths and choose topics accordingly.
Scoring Topics (Co-ordination Chemistry, Mole Concept, p-Block elements and Alcohol, Phenols and Ethers)
Important Topics to Practice (s-Block Elements, Ionic Equilibrium, Chemistry Equilibrium, Hydrogen and its Compounds, Thermodynamics, Isomerism of Organic Compounds, Solid State, Environment Chemistry, Solutions, Electrochemistry, Amines, Qualitative Salt Analysis, Environment Chemistry, Chemical Kinetics, Alkyl Halides and Aryl Halides, Biomolecules, Carboxylic Acids and their derivatives, Polymers, Surface Chemistry, Metallurgy and Chemistry in Everyday Life)
Difficult Topics to Practice (Gaseous State, Aldehydes and Ketones, Atomic Structure, Hydrocarbons, General Organic Chemistry and d & f Block Elements)
Important Chapters for JEE Main Mathematics
One of the scoring and important subjects, Mathematics sees a fair distribution of topics. Mathematics requires a lot of practice to master all chapters. Take a look at the scoring topics, important topics to practice and other important topics to study.
Scoring Topics (Straight Lines and Pair of Straight Lines, Limit and Continuity, Matrices and Determinants and Applications of Derivative)
Important Topics to Practice (Logarithms, Coordinate Geometry, Complex No., Continuity Differentiability Limits, Quadratic Equations, Sequence and Series, Integral Calculus, Trigonometry, Solution of Triangle, Binomial Theorem, P&C, Sets, Relations and Functions, Circles and Differentiation)
Check complete Mathematics Syllabus - Click here.