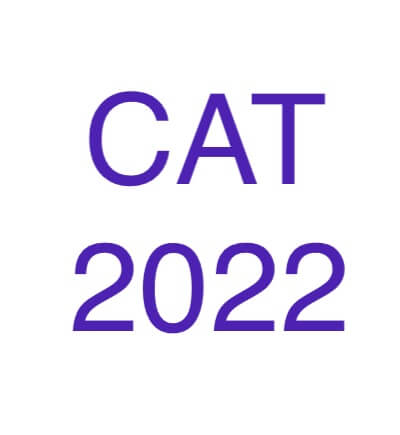 Preparation Tips For Written Ability Test (WAT) – Expert Guide
The Written Ability Test (WAT) is a recent addition to the final selection process of management courses. An MBA aspirant has to clear the Written Ability Test (WAT) in addition to Group Discussion and Personal Interview to get admission into a good B-school. Most of the management colleges (including IIMs) have replaced the Group discussion round with the Written Ability Test round.
What is the Written Ability Test (WAT)?
Written Ability Test is conducted to analyze the writing skills and clarity of thought process of the candidates. It can be termed as an essay writing test where candidates have to effectively communicate their ideas on a particular topic in a given time frame. The time given for writing the essay varies among different institutes;
IIM Bangalore gives 30 minutes
IIM Lucknow gives 15 minutes
IIM Ahmedabad gives 10 minutes
The topics for the test are selected from economic, political, and business affairs.
The Beginning of Written Ability Test (WAT)
The Xavier School of Management (XLRI), Jamshedpur, started this change by introducing essay writing as a part of its entrance exam, the Xavier Aptitude Test (XAT). However, the Written Ability Test was included in the final selection process by the Indian Institutes of Managements (IIMs) in the year 2010. In the year 2013, all IIMs adopted the WAT as a part of their final selection process for admission to management courses.
Written Ability Test Preparation Tips
Read a Lot
Reading will help in widening your thought process and improving your vocabulary. Business and Economic sections of the Newspaper are recommended.
Write a Lot
Practice writing your thoughts in a concise and logical manner. Make sure your handwriting is readable. After reading a topic, write your viewpoints about the issue and then analyze it.
Manage Time
While writing, focus on time constraints. Write the same topic in different time durations such as 10 minutes, 15 minutes, 20 minutes, and 30 minutes.
Make a Quick Frame
Before writing on any topic, take 2-3 minutes, not more, to organize your thoughts and line down the ideas mentally. This will give a sense to your write-up.
Take Expert Suggestions
Show your write-up to teachers or someone who can guide you. Work on experts' suggestions and improve your mistakes.
Scroll left or right to view full table
Along with the score on Written Ability Test and Personal Interview, all IIMs consider past academic records and work experience for admission.
Useful Tips For Written Ability Test By The Experts
Don't Use Jargon: It is suggested to make your language accessible to the readers. Make the essay assertive but write in simple language. Write like a company that is drafting a quote for the customer.
Be Interesting While Writing: It is advised not to bore the reader with your personal example, readers need facts from credible sources. Use your personal example only if that topic demands you to.
Concise: Your information must be easy to understand, and at the same time, it must be concise and clear your point.
Keep Up With The Current Affairs And Practice A Lot: The WAT is going to be on a recent topic. So one needs to keep oneself abreast of current happening around the world. Be argumentative while reading the editorial page of a good newspaper. Write those arguments and practice a lot like this.
Keep Your Focus On Writing: While writing, it is seen that most people wander their thoughts to something else altogether, which leads to not writing about the topic at hand. Keep your focus on the point you want to convey.
Discuss Your Topics with Others: Discuss the current topics with your friend and think about others' perspectives as well. This will not only help you gain a different perspective but also will help you to be more assertive.
Important Note: Remember, the essay you are going to write in Written Ability Test might generate some questions in the subsequent PI round. You need to remember the points written in WAT to defend them in front of the interviewer.
Recommended Topics:
All the Best!