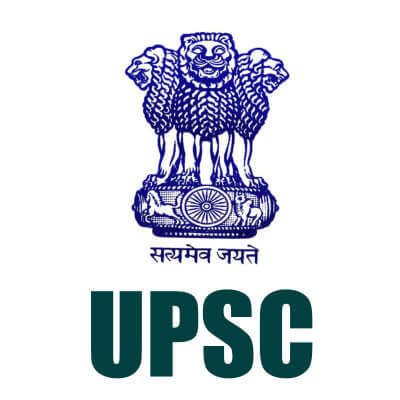 Union Public Service Commission (UPSC) Exams
Union Public Service Commission (UPSC) is a central recruitment agency responsible (as mandated by the Constitution of India) for conducting examinations and carrying out appointments for All India Services and Central services (Group A and B). It is an institution which functions with freedom and autonomy. Popular exams conducted by the commission include Civil Services Examination (CSE), IFS, CDS, NDA, etc. The commission is required to consult the Government for all matters related to appointment, promotion, transfer and discipline. UPSC carries out its tasks through the following modes:
Direct recruitment
Promotion
Deputation/Absorption
Composite Method (Deputation + Promotion)
Aspirants look forward for the first one; direct recruitment. It is done through competitive examinations. The notification for these examinations is released in the Gazette of India and Rozgar Samachar/Employment News. Copies of the exam notifications are also provided to all employment exchanges and universities. Let's have a look at some popular competitive examinations organized by the Union Public Service Commission:
Scroll left or right to view full table

Working in the Indian Administrative Services is a matter of prestige. The UPSC IAS exam consists of 3 phases – Preliminary, Mains and Interview. Those who qualify the Prelims appear in Mains, and those who crack Mains are called for the interview process.
Preliminary: It consists of 2 papers based on General studies.
Mains: Total 9 papers are covered under the Mains. 2 papers are of qualifying nature and the other 7 are considered while preparing the merit.
Interview: It tests the metal caliber, decision-making, leadership and other important qualities of a candidate.
The UPSC exam is considered amongst the toughest in the country.
Find complete details about UPSC IAS exam - click here.
---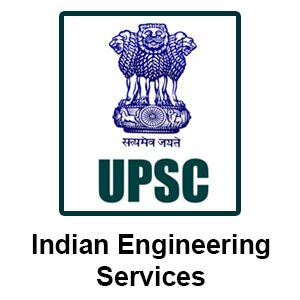 The exam aims at recruiting engineering graduates for various posts in Indian Engineering Services (IES)/Engineering Services Examination (ESE). The services consist of working in various sectors such as Public Works, Power, Railways, roads, defence, telecommunication, etc. Candidates are generally appointed in their respected fields of engineering such as civil, mechanical, electrical, electronics & telecommunication, etc. The exam pattern is divided into:
Preliminary Phase: It includes two papers – General Studies & Engineering Aptitude and Engineering Discipline.
Mains Phase: This phase also includes two papers related to engineering discipline.
Personality Test: Those who clear preliminary are called for mains and those who clarify mains are further called for the Personality test round.
The primary position offered to a candidate after qualifying the exam is that of an Assistant Engineer.
Read complete details about UPSC IES/ESE - click here.
---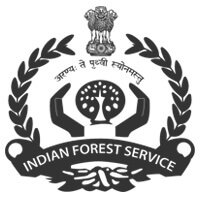 The exam is conducted for recruitment in Indian Forest Services. The IFS department is responsible for implementing government programmes under the National Forest Policy. Candidates with bachelor's degree in any one of the subjects are eligible for the exam – Animal Husbandry & Veterinary Science, Chemistry, Botany, Geology, Physics, Mathematics, Statistics and Zoology. A bachelor's degree in Agriculture, Forestry or Engineering also comes under the eligibility criteria. The exam is conducted in three stages:
Preliminary: 2 papers of 200 marks each.
Mains: Candidates who qualify the preliminary stage are eligible to appear in the mains exam.
Personality Test: Interview or personality test carries 200 marks and candidates are checked on the parameters of leadership skills, decision-making and other traits.
Get complete information of UPSC IFS exam here.
---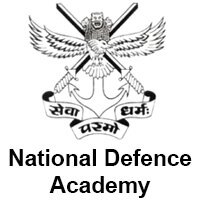 Candidates for various posts in Army, Navy and Air-force are selected through the National Defence Academy (NDA) exam which is conducted by the Union Public Service Commission (UPSC) every year. Those who qualify the written examination are called for the SSB (Service Selection Board) interview, which includes various physical tests and mental tests. Candidates who pass the level of SSB interviews are finalized for the training process in National Defence Academy. Eligibility criterion differ for the forces, it is listed below:
For Air Force and Navy: Candidates should have passed 10+2 or equivalent examination with Mathematics and Physics. Candidates appearing for 12th class examination are also eligible.
For Army: Candidates should have passed 10+2 or equivalent examination. Those appearing in the 10+2 examinations are also eligible.
To read more about UPSC NDA exam - click here.
---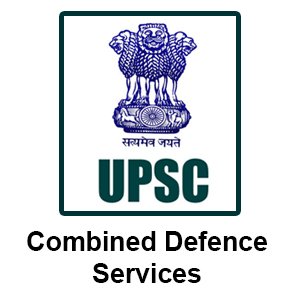 Conducted twice a year, the exam recruits candidates for Indian military, navy and air force. The exam is held twice a year, and the selection procedure is similar to that of NDA exam. The written exam is followed by SSB interview (which includes personal interview and physical fitness tests). The selected candidates then undergo training at Indian Military Academy, Naval Academy, Air Force Academy and Officer's Training Academy. The CDS question paper for Indian Military, Navy, Air Force consist of 300 objective type questions from General Awareness, English and Mathematics sections while for Officer's Training Academy consist 200 questions from General Awareness and English sections only.
Check out the complete details of UPSC CDS - click here.